Driving instructor rankings could soon be published
The DVSA is threatening to publish rankings of Britain's 40,000 driving instructors to help students find the best teacher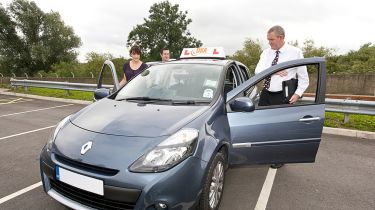 Learner drivers could soon have access to Ofsted-style ratings to find the best driving instructors in their area, after the Driver and Vehicle Standards Agency (DVSA) rasied concerns over falling driving tuition standards.
Today, less than half of all driving tests are passed with some students resitting their exam 39 times before gaining their licence. According to the DVSA, poor quality driving instructors are partly to blame, and the agency is now threatening to release the rankings of Britain's 40,000 driving instructors to help students avoid poor-quality teachers in their area.
• 2017 Driving test changes: sat-nav use and more independent driving in new test
Last year, 48.6 per cent of all driving tests were passed, down by 0.4 per cent on the previous year. A student in Liverpool took 39 tries to pass the test, while two others in Weston-super-Mare passed their 36th attempt.
According to the DVSA, driving instructors are subjected to regular checks by the agency. Only 30 per cent achieve the highest possible ranking, with 69 scored 'merely satisfactory'. Currently, driving instructors are not required to report their scores to students, and only three per cent do so voluntarily.
• Would you pass your driving test now?
However, speaking to The Times newspaper, DVSA's chief executive, Gareth Llewellyn said it will consider releasing the scores if instructors won't do so voluntarily.
"We are encouraging driving instructors to publish their rating. If they don't do that, then at some point we will compel them to do that. We will put out information into the public domain so that parents can choose a good driving instructor."
Should driving instructor rankings be published? Tell us your thoughts in the comments below...