Would you pass your driving test now?
To celebrate the UK driving test's 80th birthday, we asked 12 experienced motorists to retake their tests. Did they pass or fail?
The driving test turned 80 this year, and since 1935, over 46 million drivers have taken their exam across the UK. Back then, the pass rate was 63 per cent – 16 per cent higher than it is today.
The fact the Highway Code was just 18 pages thick in the thirties compared to the 152-page guide it is today might have something to do with that.
• How to get your driving licence
However, it's not just the Highway Code that has grown in volume in the past 80 years, as traffic levels have spiked, along with car performance and variety. It's therefore important to keep up with the times, although some motorists won't have had any extra tuition since passing decades ago. So, the question is, can you still pass your test today?
To find the answer, Auto Express joined forces with the Institute of Advanced Motorists (IAM) in St. Albans, Herts, and gathered 12 volunteers to conduct a mock driving test. We wanted to see how many bad habits they'd picked up through the years, and whether the techniques they were taught are still valid today.
We met IAM driving instructors Debbie Wiseman and Peter Rowland – both with over half a decade of teaching under their belts – and went over the route along with things they would be looking out for.
• Practical driving test: how to pass
"The route we're using is a typical test one," Peter told us. "It's a mix of dual carriageways with a 50mph sign in the middle, a single carriageway that turns into a 40mph, a 30mph zone and a good stretch in a built-up area with lots of roundabouts and junctions."
Debbie also hinted at mistakes she thinks most drivers are guilty of, saying: "It's likely to be speed and mirror checks – these are the two things many drivers have a habit of ignoring." The first driver to take the mock test was Donna Bromyard, a 26-year-old from Hertford. We joined Debbie on the test in her Smart ForFour, where she asked Donna a few car safety-related questions before hitting the road.
After Donna aced them, we headed out, with Debbie delivering instructions in a monotone voice to replicate test standards. After a 20-minute drive, she asked her student to parallel park and do a three-point turn back to the test centre. The verdict? A clear pass.
"Donna drove really well," Debbie concluded. "She kept her distance to other drivers and used the mirrors whenever making a manoeuvre. The only thing that resulted in a minor fault was that she held on to gears for too long; she could have changed up earlier."
In the driving test examiner's seat...
Debbie Wiseman has been with the IAM for two years, and has seven years of driver training experience. Peter Rowland has spent three years with the IAM, and has been a driving instructor for the past six years.
The driving test retakes: who passed and who failed?
Donna Bromyard - PASS
Age 26, Hertford
"I think it was my nerves that made me change gears so late; I usually drive in a higher gear," Donna told us. Examiner Debbie agreed: "It was rather unusual, and I think she was just nervous with redoing her test while being observed. Otherwise, she drove well."
Colin Bradbury - FAIL
Age 82, Ealing, West London
"I just wasn't checking my mirrors enough on the test. Otherwise, the feedback was very positive," explained Colin. "I kept a safe distance to other drivers throughout, I was smooth with the accelerator and followed the instructions. I'll be checking my mirrors more now."
Tracey Smith - PASS
Age 52, Borehamwood, Herts
"I was really nervous. It's been about 30 years since I took my test," said Tracey. But she needn't have worried, according to examiner Peter: "She drove well and was safe with her manoeuvres. The only issue was she actually drove a little too slowly at times."
Geoff Vincett - PASS
Age 69, Kingsbury, London
"I used to a be a long-distance coach driver, doing trips from the UK to Moscow, so I've done my fair share of driving," Geoff said. "But times change and it's important to keep up – after all, I passed my driving test in 1963." Debbie told us that Geoff aced the test.
Ronald Shepherd - PASS
Age 79, Codicote, Herts
Ronald's been a member of the IAM since 1988, and it clearly showed. "His driving was extremely good," Debbie said. "The only feedback I gave him was that he had to be more attentive with his blind spots, yet it wasn't enough to fail him."
Sid Shaikh - FAIL
Age 48, Ware, Herts
Sid has been told by his family that he drives too fast at times. And perhaps unsurprisingly, he failed as a result of exceeding the speed limit, according to Peter. Sid added: "Generally, my observations were good, but I should have watched my speed."
Elizabeth Lord - PASS
Age 68, Cheshunt, Herts
"When I learned to drive, the cars only had three gears; now they have six and they're a lot faster, too," Elizabeth said. Yet it seems she's kept up with the times very well, as Peter told us: "She passed and was very chatty during the test. That shows confidence."
• History of the UK driving test
Brian Lord - PASS
Age 69, Cheshunt, Herts
"I passed, but apparently I was driving in too low a gear," Brian told us. "The odd thing is that my Mazda 2 has a gearshift indicator that I follow, so the car's been teaching me wrong. I will try to shift earlier from now on to have more control of my car."
Indrani Choudhury - FAIL
Age 67, Edgware, London
"Indrani didn't fare very well on her test," Debbie told us. "She had trouble reading a licence plate from 20 metres and she didn't make enough progress on the dual carriageway to pass the test." Indrani seemed to agree, saying: "The feedback was interesting."
Adrian Keefe - FAIL
Age 38, Hemel Hempstead, Herts
"I was just driving a little too fast and went over the speed limit," Adrian said. Debbie told us that other than the speeding, his driving was excellent. She added: "He had really good levels of observation, signalling and mirror checks. If he'd limited the speed, he'd have passed."
Martyn McCarthy - FAIL
Age 59, Harpenden, Herts
"In 30 years of driving, you build an awful lot of bad habits, and it's days like this that show us just how much we have to relearn," Martyn said. He will have to revise the use of mirrors a bit more, according to Peter: "There just weren't enough side mirror checks."
Sally McCarthy - FAIL
Age 49, Harpenden, Herts
Sally failed because she stopped for a red light that wasn't intended for her. "This really was a shame, as she drove very well," Peter concluded. "Sallyused the mirrors very well, was making good progress and her awareness was good."
What the experts say: the biggest driving test mistakes
Exactly half of our volunteers passed their mock driving tests, but perhaps we shouldn't be surprised, as that tallies with the national L-test pass rate of 47.1 per cent.
However, according to our experts, the reasons why they failed differed from the average learner. "We saw a lot of drivers failing for not using their mirrors enough, and a few who were driving over the speed limit," Peter explained. "With learner drivers today, we keep emphasising the use of mirrors and signals, meaning they know the routine inside out when taking the test. Clearly, though, these are habits that eventually fade as drivers gain more experience."
Debbie added: "This is why it's good to always keep learning, doing advanced driving courses and making sure that you, as a driver, are well rehearsed with the latest law changes and driving standards."
Would you pass your driving test now? Let us know in the comments section below?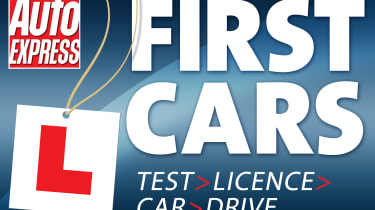 Everything you need to know about learning to drive, getting your driving licence and choosing your first car...
Learning to drive
Passing your driving test
Getting your first car
For all the latest car news, features, tips and advice, follow Auto Express on Twitter and like us on Facebook...