New car finance payments go up as UK used car values take a dive
Monthly premiums on PCP finance deals are set to increase as finance providers face falling residual values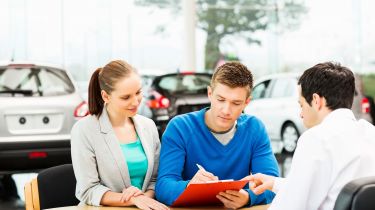 Car buyers are facing longer and more expensive car finance deals in future as the sector battles falling used car values.
The Bank of England has warned that falling used car values are increasing the monthly payments as well as the contract lengths for drivers looking to take out a Personal Contract Purchase (PCP) agreement on a new car. 
It said the sector is facing "potential headwinds" from a number of sources, including the slowdown in real pay growth and a fall in residual values for used cars. 
Rupert Pontin, director of valuations at Glass's said that newer used cars are losing more of their value more quickly than before. On average, a used car that is less than two-and-a-half years old is currently worth 57.6 per cent of its original value, down from 61.1 per cent in 2014. Pontin added: "This is likely to continue to be the case for the rest of 2017 and 2018."
Finance deals like PCPs are based on a Guaranteed Minimum Future Value (GMFV) which is an estimate made by the finance provider in the beginning of the deal on the car's residual value at the end of the finance agreement. If used car prices fall beyond expectations it means dealers take a loss on the cars because they've overvalued them. Any future agreements would have to be amended to take into account the lower used car values, meaning buyers may end up paying more for their car. 
• Car finance market faces potential mis-selling scandal
The Bank of England said: "Increases in the cost of new cars and decreases in the expected future residual values of many used cars had put some upward pressure on monthly finance payments on Personal Contract Purchase plans." 
It added: "Car companies had sought to offset this in a number of ways, including increasing the length of PCP contracts." 
Are you worried about the solidity of the UK's PCP market? Tell us in the comments below...