​Fastest depreciating cars: top 10 worst motoring money pits 2023
Almost every new car depreciates, but some shed value faster than others. These are the top 10 fastest depreciating cars on sale today
Forget fuel, tax or insurance, the biggest cost of running a car is depreciation, otherwise known as the difference between the on-the-road price you pay to buy the car when new and the figure you can recoup when selling it to its next owner. 
That second-hand price is also known as the car's residual value, and if you're not careful it can be a real sting in the tail of any new (or used) car deal. Here we're looking at the fastest depreciating cars on the market, both in terms of percentage retained value and total value lost.
People like to joke about cars losing half their value the moment they're driven off the forecourt but that's rarely actually the case. Even the worst performers will take a couple of years or more to lose half their value, while some rare, exotic or limited production models may even rise in value – or appreciate – but, of course, that's not the experience for most new car buyers.
Still, there's a vast range of depreciation performance across the new car spectrum. Typically a strong performer will lose less than half of its value over a three-year/36,000-mile ownership cycle, with the slowest depreciating cars still worth 60-70 per cent of what you paid for them. Conversely, a poor depreciator can easily lose 50-60 per cent of its on-the-road price over the same timeframe.
What makes a car depreciate fast?
As you'd expect, the slowest depreciating cars are models in strong demand, with desirable badges and good reputations for reliability, quality and safety. They are discounted less than rivals when new, and hold their money at resale time.
Strangely, the worst depreciators often have highly desirable badges too, but their new prices are just too stratospheric to do anything but plummet when it's time to find a second owner. Bread and butter models from mainstream brands whose badges offer little in the way of aspirational value, and whose reputations for quality or performance are not in the same league as models from the 'in demand' brands, can suffer too.
To help you avoid these mobile money-pits we've combed the latest new car depreciation data to create a list of possible new car purchases with the biggest sting in the tail - the UK's fastest depreciating cars.
Our list covers cars that you can buy new today and looks at what they will be worth after three years and 36,000 miles of use. So here they are - the disastrous depreciators the experts say you shouldn't touch with a bargepole, if you want to hang on to your cash. Of course, look at it another way and these cars could be opportunities for the canny used buyer to pick-up a three-year old bargain. 
The 10 fastest depreciating cars in the UK
Now scroll down to read more about the models that make the top 10, plus some that just missed out...
1. Mercedes-Maybach GLS
Retained value (%): 30.6%
Average new price: £169,630
Average retained value (£): £51,937
The giant Mercedes GLS SUV is never going to be a water tight investment on the UK market and while the standard car does manage to retain 48 per cent of its value after our typical ownership period (three years/36,000 miles), the super-luxury Maybach version is the ultimate money pit with only 30.6 per cent retained.
Costing an average of £169,630, with a 557bhp V8 providing forward motion, the Mercedes-Maybach GLS is a car bought by plutocrats and big corporations that have enough cash to shell-out lavishly on their VIPs' motoring habits and not worry overly about what happens at resale time. 
2. Fiat Tipo
Retained value (%): 35.62%
Average new price: £21,675
Average retained value (£): £7,725
The Fiat Tipo is an agreeable budget hatchback, but buyers tempted by the attractive pricing should proceed with caution because there's a depreciation sting in the tail. It's actually the Station Wagon estate model that produces the 35 per cent retained value figure, while the hatch is only fractionally better with a 38.6 per cent retained value.
The Tipo gives you a lot of space for the money, but it's certainly not the most exciting drive or the most desirable option in the class and that's reflected in values. Instead of buying a new one for £21k, a three-year old car for under £8k might be a better bet. 
3. Lexus LS
Retained value (%): 36.25%
Average new price: £107,785
Average retained value (£): £39,162
We're back to the top end of the car market with the Lexus LS, a luxury saloon costing well over £100,000 on average that will only be worth 36 per cent of that figure when the time comes to sell. Lexus enjoys an excellent reputation for reliability and the customer service dished out by its dealers, but that isn't enough to help the LS hold its money.
Demand for luxury saloons in general is not strong with new cars often being bought as executive limousines and the hefty running costs causing buyers to think twice on the used market. The LS is packed with technology and supremely comfortable to drive or travel in, but its image is a little staid compared to the alternatives and private used buyers wanting top level luxury increasingly look to SUVs, hence the rapid depreciation.   
4. DS 9
Retained value (%): 36.85%
Average new price: £57,950
Average retained value (£): £21,356
French executive cars do not have a good record on the depreciation front and the DS 9 follows in its compatriots' footsteps. A clever plug-in hybrid powertrain and a characterful interior that's plush enough to rival the German alternatives is not sufficient to convince the market and residual values under 37 per cent are the result.
The Stellantis group has big ambitions for DS with the Citroen offshoot being positioned as a premium brand with a dash of French flair. We've seen some encouraging signs in the latest DS models, too, but the DS 9 definitely looks like an expensive car when new and on this evidence, the market agrees. 
5. Maserati Quattroporte
Retained value (%): 37.12%
Average new price: £121,510
Average retained value (£): £45,081
There was a time when you'd put money on a big Maserati saloon winning any worst depreciation challenge hands-down, so owners will be gratified to see the Quattroporte out-performed here by the Lexus LS, although this is hardly a winning result.
Partnership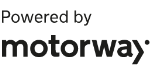 Need to sell your car?
Find your best offer from over 5,000+ dealers. It's that easy.
The truth is, there's always been a lot to like about this slightly left-field choice, not least the added exoticism of the fabled Trident badge on the grille. Of course they're mightily expensive to buy and run, but more recent Maseratis have at least shaken off their once woeful reputation for reliability. In fact they're very well screwed together, and we suspect even their owners tend to be surprised at how low-maintenance the Quattroporte can be,  
6. Genesis G80
Retained value (%): 38.26%
Average new price: £49,362
Average retained value (£): £18,866
Genesis, the luxury car brand from Hyundai, is still in the process of finding its feet on the UK market and this sub-par depreciation performance could be partly attributed to a lack of recognition among buyers.
The G80 is an executive saloon with a suitably plush interior and Genesis has put great emphasis on its aftersales service provision to inspire confidence in new buyers, but the market dictates that this is still a £50,000 car that will be worth under £20,000 three years in. 
7. Audi A8
Retained value (%): 39.08%
Average new price: £90,707
Average retained value (£): £35,675
The A8 is another big luxury saloon that is a fantastic car to drive or be driven in but retains value like a sieve retains water. The long-wheelbase models that are typically bought as limousines, often with the more workmanlike 30-litre V6 TDI diesel engine, are the worst culprits, retaining as little as 36 per cent of their original value, while the average for the A8 range only gets up to 39 per cent. 
8. Peugeot 508
Retained value (%): 40.79%
Average new price: £39,486
Average retained value (£): £16,185
Peugeot is persevering in the large family car class where lots of rivals have given up following the exodus of buyers in recent years to family SUVs. The 508 is a solid effort with sharp looks and a well judged driving experience but it occupies a sector that's fallen out of fashion, and that's a big part of why it appears on this list.
Holding on to just under 41 per cent of its value after three years and 36,000 miles, the Peugeot is particularly profligate in Fastback hatch form with the SW estate performing slightly better. A three-year old model for £16,000 might be an attractive option for used buyers.
9. Maserati Ghibli
Retained value (%): 41.02%
Average new price: £89,157
Average retained value (£): £36,446
The Maserati Ghibli originally looked and sounded like a car that could really make headway in the executive sports saloon class. Its problems are high prices, questionable quality and the fact that it's been on sale for a decade with only minor updates. Buy one today and you'll pay an average of £89,000, but only 41 per cent of that will be recouped when you come to sell. 
10. Suzuki S-Cross
Retained value (%): 42.39%
Average new price: £28,432
Average retained value (£): £12,045
More evidence that cars with values that rival lemmings for their propensity to plummet are not restricted to the top end of the market comes in the forgettable shape of the Suzuki S-Cross. The S-Cross is a solid, reliable and functional SUV but one that is lacking in the kind of pizazz that turns heads out on the road and seduces showroom browsers.
Astute used buyers might do well to take a look at the S-Cross after three years of use has knocked nearly 60 per cent off its value, with a long warranty and tough build suggesting that a three-year-old model for £12k could be a good bet. 
Car depreciation: the worst of the rest
Our list of the top 10 fastest depreciating cars includes a heady mix of the overpriced, the unfashionable and the unremarkable. If you look further down the charts there's more of the same, as well as some surprises.  
| | | | | |
| --- | --- | --- | --- | --- |
|   | Model | Average new price (£) | Average part-ex value (3 years/36,000 miles) | Average retained value (3 years/36,000 miles) |
| 1 | Mercedes-Maybach GLS | £169,630.00 | £51,937.50 | 30.60% |
| 2 | Fiat Tipo | £21,675.00 | £7,725.00 | 35.62% |
| 3 | Lexus LS | £107,785.63 | £39,162.50 | 36.25% |
| 4 | DS 9 | £57,950.00 | £21,356.25 | 36.85% |
| 5 | Maserati Quattroporte | £121,510.00 | £45,081.25 | 37.12% |
| 6 | Genesis G80 | £49,362.08 | £18,866.67 | 38.26% |
| 7 | Audi A8 | £90,707.26 | £35,675.00 | 39.08% |
| 8 | Peugeot 508 | £39,486.50 | £16,185.00 | 40.79% |
| 9 | Maserati Ghibli | £89,157.86 | £36,446.43 | 41.02% |
| 10 | Suzuki S-Cross | £28,432.33 | £12,045.83 | 42.39% |
| 11 | Fiat 500 | £17,323.33 | £7,391.67 | 42.70% |
| 12 | Audi A5 Coupe | £48,997.59 | £20,968.97 | 42.80% |
| 13 | Volvo V90 | £59,245.00 | £25,480.00 | 42.95% |
| 14 | Genesis G70 Shooting Brake | £41,205.83 | £17,779.17 | 43.21% |
| 15 | Ford Focus Estate Active | £31,163.00 | £13,488.75 | 43.29% |
| 16 | Ssangyong Korando e-Motion | £35,695.00 | £15,475.00 | 43.45% |
| 17 | Fiat Panda | £16,110.00 | £6,993.75 | 43.49% |
| 18 | Fiat 500X | £29,495.00 | £12,866.67 | 43.63% |
| 19 | Mercedes Benz C Class Coupe/Cabriolet | £59,479.55 | £26,493.18 | 43.68% |
| 20 | BMW 8 Series | £118,880.00 | £51,887.50 | 44.01% |
In 11th place, the Fiat 500 is a car that's still on sale despite having been superseded by the all-new electric 500e. It remains a cute and serviceable city car, however, that will look a lot more attractive after a 42.7 per cent price drop.
The Audi A5 Coupe is no spring chicken but still a handsome car and the same goes for its rival the Mercedes C-Class Coupe a little further down the rankings. We also have a lot of time for the Ford Focus, but it seems that the off-road add-ons of the Active version aren't finding favour with buyers.
Finally, the Volvo V90 is an executive estate rival for the BMW 5 Series Touring and Audi A6 Avant that arguably has both beaten for pure visual appeal. It's a comfortable, classy proposition but generous discounting from new may not have helped residuals - another interesting used car option once the worst of the depreciation has run its course.   
We're done with the depreciation disasters, now take a look at the cars that hold their value best..