New £80 million EV battery factory announced for Coventry
Government announces huge development facility in West Midlands to put UK at forefront of EV battery technology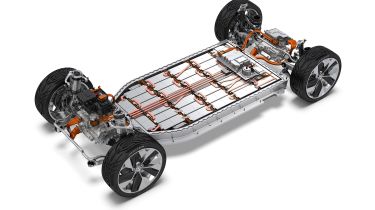 A new £80 million electric vehicle battery development facility will be built in Coventry, Warwickshire, aiming to make the UK "a world leader" in electric vehicle battery technology.
The new factory forms the cornerstone of a £120 million investment from the Industrial Strategy Challenge Fund, which aims to make the UK a market leader in EV technology.
• Electric car charging in the UK: prices, networks, charger types and top tips
Engineers and designers working at the factory will develop the processes necessary to create cutting-edge batteries and produce them at high-volume rates. A significant number of new jobs will be created in the process, boosting the West Midlands economy and securing the UK's future as an international leader in battery technology, according to the Department for Business, Energy & Industrial Strategy.
The £80 million investment will be made through the Advanced Propulsion Centre that led the competition for the factory. The processes developed at the new facility will ultimately be transferred to UK car manufacturing plants, enabling efficient, high-volume battery production and installation. It will operate on "independent, openly accessible" principles, but will also facilitate confidential, commercial development when required.
Announcing the new facility, the Business and Energy Secretary, Greg Clark, said: "Battery technology is one of the most game-changing forms of energy innovation…The new facility, based in Coventry and Warwickshire, will propel the UK forward in this thriving area, bringing experts from academia and industry together to deliver innovation and R&D that will further enhance the West Midlands' international reputation as a cluster of automotive excellence."
• Could you live with an electric car? The pros and cons of owning an EV today
The Advanced Propulsion Centre's chief executive, Ian Constance, called the new facility a future "national asset" and explained it would: "develop manufacturing processes for…concept-ready battery technologies at production rates appropriate to 'giga' factories. The objective is that these processes can transfer to UK high-volume manufacturing facilities."
A further £40 million is earmarked to develop 27 new battery research projects through Innovate UK, while the total £120 million investment is part of the £246 Faraday Battery Challenge scheme. This aims to develop "safe, cost effective, durable, lighter weight, high performing and recyclable batteries in the UK which will power the next generation of electric vehicles."
Can the UK lead the world in EV batteries? Let us know your thoughts in the comments...