Electric MINIs put on the back burner
MINI has ruled out launching a new all-electric successor to the MINI E – at least in the short term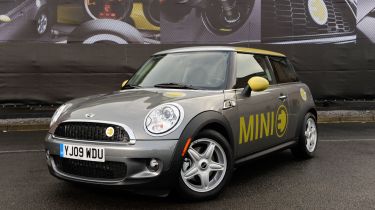 Speaking at the Frankfurt Motor Show, MINI's product management boss Ralph Mahler said that, because there's currently only one European market with high demand for EVs – Norway – a new generation of MINI E was unlikely.
He said: "Electric vehicles are something we always analyse, but there's currently only one market with EV demand. We must ensure the products fit that demand. It's a possibility, but not on the near future."
Mahler explained that although 300,000 MINIs were sold globally in 2014, the brand was still fairly small. In the same period, its parent brand BMW totalled more than 1.8m sales. "That means MINI remains focused on the mainstream. We must follow demands," he said.
• Best electric cars to buy now
But Mahler underlined that this doesn't mean MINI can't be a trendsetter, although he played down a production version of the MINI Superleggera. The Mazda MX-5 rival was first shown at the Villa d'Este in Italy in 2014. "It's not a no-go." "The MINI brand must develop, but there must be some self-driven limits".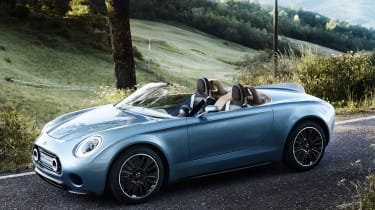 Malher also revealed that, while the roadster may not make production, some of the design elements used in the "vision car" may appear on other forthcoming models, such as the new Mini Convertible, due in the coming months.
MINI boss Peter Schwarzenbauer had previously said there would be five "superheroes" in the brand. They will include both hatchbacks, Clubman, Countryman and Convertible, but Mahler would not be drawn on the fifth major model line.
He played down suggestions that far larger MINI models may appear in the coming years. "The MINI name is sort of limiting", but "we always try to be the smallest car in the segment". But they'll be no luxury saloon in the range, because MINI has no heritage in that part of the market.
Whatever new models finally launch, the name will sound familiar. MINI owns they trademark on many historical names from Mini's past, but they will be only used "when those names make sense".
Get more news from the 2015 Frankfurt Motor Show here...