"London needs and deserves its own motor show - now it's got one"
It might not be as big as the New York motor show, but it will be of great benefit to Britain as a whole, says Mike Rutherford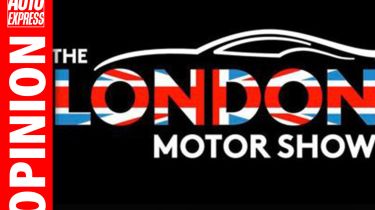 Mark Schienberg and Alec Mumford have never met and, at first glance, couldn't be more different. The former is an American whose Manhattan office has the Hudson River on one side and the Empire State Building on the other. The latter is a Brit whose company HQ in London is HMS President – with the River Thames below and St Paul's Cathedral above.
When Schienberg closed the doors at the New York International Auto Show a few days ago, he – as show president – began counting the cost of the best-attended car exhibition in North America. Approximately $300m is the positive economic impact the event brings to New York each year. Impressive, eh?
• London Motor Show 2016: 10% discount to all Auto Express readers
This isn't lost on Mumford. He's the man who's been entrepreneurial and brave enough to ensure the London Motor Show is reborn and open to the public from 6-8 May. As chairman of the event, he's aware that it won't generate as much revenue as the New York show, but countless individuals and companies will still benefit hugely from the car exhibition in Britain's capital next month. 
"Imagine a pyramid with the motor manufacturers and dealers at the top," he said. "Then come the stand contractors and designers, lighting and production crews, staff working on everything from bartending to security, as well as suppliers and a host of support networks. All of this makes for an impressive investment in people and jobs."
• 'JLR ranks as one of the most daring car makers on the planet'
He's not wrong. There's also the little matter of HM Treasury collecting 20 per cent VAT on the millions of pounds worth of cars being sold at the show. And with most of the tickets already snapped up by car enthusiasts in Britain and countless foreign lands, the event will undoubtedly serve as a great advertisement for London/Britain PLC.
"It's a showcase for manufacturers and dealers to reach out nationally and internationally and promote the message that the UK is a mainstream operator in technology, design, build and supply," Mumford added. 
London is a top-five, truly international city, along with New York, Paris, Los Angeles and Tokyo. It needs and deserves its own motor show. And now – thanks to Mumford – it's got one. Whether you're a car-mad child or adult, passenger, driver, dealer or manufacturer, you've simply got to go. I mean, who in their right mind wouldn't?
Will you be going to the London Motor Show this year? Let us know below!