Best way of selling your car? part-exchange vs classified ads vs online services
Part exchanging tops Auto Express poll but what is the best way of selling a car?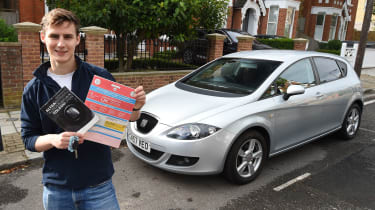 Nearly half of drivers looking to sell their car would still part-exchange it for a new model at a dealer, according to an Auto Express poll. This result comes despite the growing range of alternatives facing motorists with an old car they want to replace.
Our survey asked 2,800 Auto Express readers how they preferred to sell a car with part exchanging coming out as the clear favourite with 49% of the vote. It was followed by selling through classified ads (20%) with buyers advertising their car either online or in printed listings.
• Used car buying: the ultimate guide
These two more traditional ways of selling a used car accounted for the vast majority of vehicle sales with many who responded seemingly unconvinced by the more modern methods on offer.
Just 5% of those polled would go with services that offer to buy your car like WeBuyAnyCar.com, despite high profile advertising campaigns. Meanwhile, just 4% said they'd go down the route of using a social media app to entice potential buyers.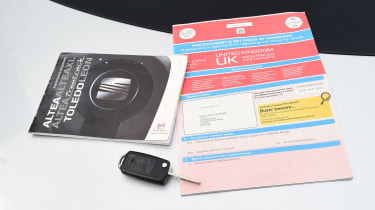 Online auction sites were also rarely used for day-to-day private sales (5%) while some owners said they'd just scrap their car rather than go through the hassle of finding a buyer (5%).
Philip Nothard, consumer and retail specialist at CAP HPi, said: "While it's true that the vast majority of car purchases begin online, a physical transaction still proves the most popular way to buy and sell a car."
Nothard added: "Manufacturers, dealers and drivers have adapted to the digital world to use a wide range of routes to buy and sell vehicles. Indeed, consumers are becoming ever more knowledgeable and resourceful in how they research prices and disposal options. We have seen a marked increase in the use of our online valuation and vehicle provenance tools.
"The main impact of digital channels has been to increase transparency between the seller and buyer. And with the explosion in both dealers' and manufacturers' focus on PCP deals, high volumes of part-exchange are no surprise; they remain a good source of quality used stock and an easier transaction for the consumer."
We rate the top 4 ways of selling your car
To put the most popular ways of selling a car to the test, we decided to sell a 2007 SEAT Leon, we tried out four of the most popular ways, ranking the pluses and minuses of each.
First, to get an idea of the kind of money we should be asking for, we compared our SEAT Leon to those already on sale. Our 120,454-mile car had a full service history, some minor scuffs and stone chips on the body, plus an MoT advisory on worn brake pads; we estimated we could achieve around £1,400 for it. Here's how we got on...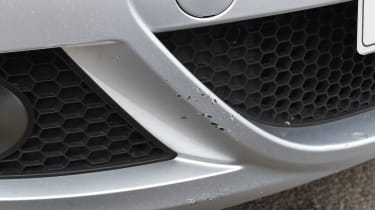 Part-exchange
Highest quote offered: £1,000 (in exchange for an Audi A4 estate)Preferred by: 60 per cent in Auto Express poll
Our poll found the overwhelming majority of people prefer to part-exchange their old car for a newer one. But just how much could you get in return? We visited a used car dealer in Earlsfield, SW London, and were told that the amount we'd be quoted in part-exchange would depend on the car for which we were looking to swap our SEAT.
The logic is that we'd be quoted more for a model a dealer's had for a while and is struggling to sell. This makes it worthwhile visiting different traders, as your quote could easily change depending on the cars in question. We were looking to exchange our SEAT for a 2005 Audi A4 Avant estate 2.0-litre with 180,000 miles on the clock. The dealer was willing to go as far as £1,000 for our SEAT – although he did take a little bit of convincing.
Pros: The quickest and easiest option if looking to switch into another model.
Cons: Could fetch more on the private market, we had to haggle with sales staff.
Services that offer to buy any car
Highest price offered: £830Preferred by: Five per cent
Although only five per cent of our voters opted for this particular option, services such as WeBuyAnyCar have grown in popularity over the past few years, as they promise hassle-free sales and a guaranteed buy. What they leave out of their marketing material is that the price is often a lot lower than what you were hoping for.
We filled the special online form on WeBuyAnyCar's website, and were initially quoted £1,080 for our Leon. Once we added the stone chip 'damage' on the body and the need for new brake pads, however, the price dropped to £914.
We booked in our vehicle for a viewing at one of the company's 200 UK branches. Surprisingly, the inspector spent only a minute listening to the engine and nearly 10 minutes walking around the car inspecting the body panels. Every detail of the exterior was scrutinised, as he highlighted dents we could see only from kneeling down at a specific angle.
The initial quote was £681.99, which was only £336 more than we'd have got if we'd gone with a quote we'd also received from a scrapyard. We ended up negotiating the price as high as £830, which included the mandatory £49 administration fee.
Pros: Car can be sold on the day, safe, easy to use, locations across the country.
Cons: You'll likely get a higher price elsewhere, had to haggle for a better figure.
Social media apps
Highest quote received: £990 in cash, part-exchange for a Saab 9-3 ConvertiblePreferred by: Four per cent
We listed our Leon on the Shpock app, which advertised our car to people in the nearby area. The app put us in touch only with those nearby who could easily come to see the car, which saved us the hassle of organising viewings on weekends for those travelling from further afield.
The app shares a similar drawback to the online classifieds, as we were contacted by several people making unrealistic offers. The positives were that it also put us in touch with serious private buyers looking to either buy our car or part-ex theirs in return. Someone who wanted to swap his Saab 9-3 Convertible for our Leon for £990 contacted us, but we declined the deal.
Pros: Connects you with people nearby or in your social circle, easy to set up and free
Cons: Potential for time-wasters, smaller reach than online classified
Online classifieds
Highest price offered: £1,300Preferred by: 21 per cent
Online classifieds place your car on sites that generate millions of views a month UK-wide. Indeed, despite our SEAT being only one of 170 2007 Leons for sale on the site, we heard from potential buyers as far away as Birmingham, Manchester and Leeds.
Over nine days, our ad was viewed 911 times and we received 11 phone calls. Not bad considering we paid £19.95 to place it for more than a month – although not all callers were serious. Several contacted us late in the evening offering less than £1,000 in cash, but after hearing from three potential buyers who showed genuine interest, we organised a meeting with two.
Each looked over the car and wanted to drive it before making an offer. Before letting potential buyers take a test drive, we recommend you check their licence details and ensure either your or their insurance will cover them. After agreeing a price of £1,300, we sold the car to one of these buyers.
Pros: Ad reaches a wide audience, we met with two prospective buyers.
Cons: Usually have to pay to place an ad, time-wasters, organising test drives.
How much is your car worth? Find out with our free car valuation tool...