Auto Express star ratings explained: new scoring system for 2018
With new cars arriving on a near-daily basis, how do we keep score? Here we explain our star ratings and our new scoring structure for 2018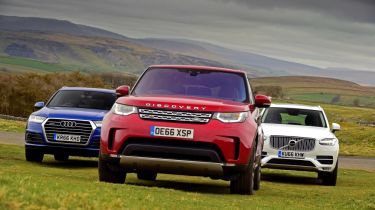 It's the Holy Grail for a new car - a five-star rating. But when you're looking at the review of a new model on the Auto Express website or in the magazine, you might ask yourself: how do the writers come up with a car's star rating? On the surface, a star rating is the basic way of finding out what we think of a car, but there's much more to it than simply coming up with a bunch of stars to tack onto a review.
It's easy to take a star rating at face value, but from a writer's point of view, it's the final part of a vehicle's evaluation, and it's only given after spending enough time with a new car to learn about its good and bad points. Even then, an overall star rating doesn't give the full picture of how a car fits into the market. Anybody who looks at a star rating as the sole point of consideration when buying a new car will get a rough idea of what a car is like, but unless it's accompanied by a verdict, it won't mean much on its own.
Auto Express has always used a five-star rating system, with the house rule being that cars earn whole stars towards their verdict. But recently we've found that this five-tier scoring system is no longer fit for purpose. There are so many good cars on sale now, or due to be launched in the near future, that we could have ended up with a sea of four and five-star cars, and no clarity of rating between them.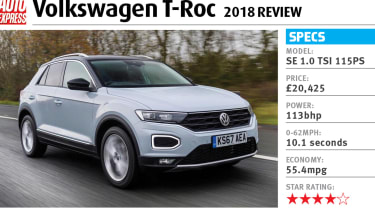 So, for 2018, our ratings are going to change. Auto Express will still use the five-star scoring system, but from January, the magazine and website will be awarding half-stars in a car's overall verdict. This new, more flexible scoring system will help us to filter out the cars we think are outstanding in their field from the ones that are still great, but haven't quite got that class-leading advantage.
As this change is being introduced, we thought it was about time we explained the different types of review that we undertake. The three main car reviews we do online are road tests, group tests and in-depth reviews. The road test is the same as the First Drives section in the magazine, while group tests, as you may have guessed, are multi-car clashes. Our in-depth reviews are the pages for each model on sale in the UK and feature more information about a model than any other on the site. Each type of review has its own style and star rating to match, so here we explain the differences, first with the road test.
• Click here to subscribe to Auto Express and get 6 issues for £1
Road tests
Our road tests are the first drives we do of brand-new cars, usually on a launch event, and Auto Express prides itself on delivering a verdict you can trust for every new model. These tests have a star rating that goes with a brief written verdict, and these will be changing in 2018 to incorporate half-stars.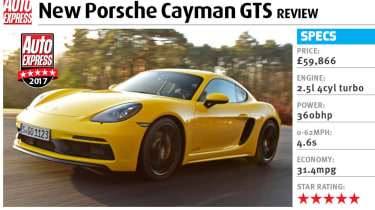 The majority of these tests are conducted on events held across the globe, but driving a brand-new car in a foreign country can sometimes show a new car in a favourable light. As a result, the star rating given for these reviews is subject to change, because you'd be surprised at the number of cars that can feel quite different once they're on sale in the UK.
Partnership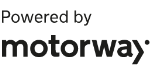 Need to sell your car?
Find your best offer from over 5,000+ dealers. It's that easy.
The star rating in this sort of review is our opinion on a car upon our first encounter with it. We won't reserve final judgement until we've driven it in final production form on UK roads in the kind of everyday driving that most of our readers will encounter.
With that in mind, if a road test takes place in the UK, then the star rating for that car will be a better indicator of a car's overall ability than the verdict given on a car that's been tried abroad. Either way, our testers will have driven the main rivals for any new car they are testing - whether it's a supermini or a supercar - and understood what potential buyers' needs of a car in that class would be. This depth of knowledge will help them to bring an informed opinion of a new model. But sometimes, it's best to compare cars back-to-back, which is where the group test comes in...
Car group tests
The car group test is the ultimate challenge for a new car. When a car is put through its paces against its main rivals, there's nowhere to hide. And driving cars back-to-back makes it easier to identify one car's plus points over another.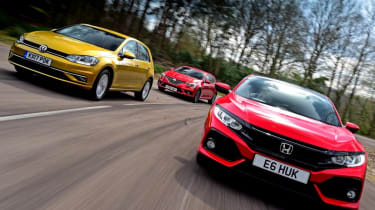 Once a new car is launched, we will attempt to set-up a group test or two-car test as soon as possible to see how it fits into the market. Most of the time, we will try and arrange a test against an established class leader, usually the winner from the most recent Auto Express New Car Awards, as this will be the benchmark that the new model has to beat.
Auto Express conducts its group tests in the UK on all kinds of roads. Most of the time, our writers will spend a week with a trio of cars that can be considered rivals and swap between them to get a good idea of what each car is like when compared to the others. Included in this week of driving is a day at the test track, where we conduct performance tests of the cars, so we can compare real-world figures with those stated by the manufacturers. In addition, we will run a fuel check on each car to see how real-world economy compares with the claimed figures. And as all the cars will have been driven in a similar fashion in similar weather conditions, comparing the economy figures on a test is a good indicator of how each car performs relative to its rivals.
• Auto Express: best cars on sale
The star ratings given in a group test will be for the specific model tested. So for example, an SUV powered by a petrol engine and with a manual gearbox may get a higher or lower star rating than the same SUV using a diesel auto. If a car gets a five-star rating, then it is a potential class leader, and will be in contention for a win at our New Car Awards. It could also go forward as the benchmark vehicle for any other upcoming models to be tested against.
For 2018, the star ratings will be made clearer by introducing half-stars. For example, in the past, if a trio of cars in a test have been awarded five, four and four stars, we will now be able to separate the pair of four-star vehicles by awarding a half star to the second-place finisher.
In-depth reviews
The Auto Express in-depth review is your go-to page for all the information you want on a model range and the most comprehensive review of a new car in the UK. This review covers the engines, trims, gearboxes, drivetrain options and price range of each and every car on sale in the UK. It's regularly updated to reflect changes to a model line-up, for example when a car has been facelifted, or if a new engine has joined the range.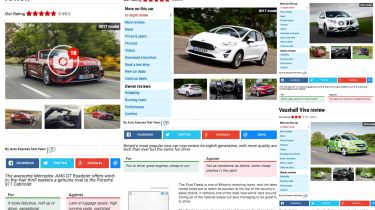 Here, the star ratings are more finely tuned, as we have five different categories that get ratings:
• Engines, performance and drive
• MPG, CO2 and running costs
• Interior, design and technology
• Practicality, comfort and boot space
• Reliability and Safety
These scores are broken down into tenths, and the ratings that are given reflect a car's position in its sector and are relative to similar models from rival manufacturers. In essence it's an extension of the group test, but the scores here are compared against every other rival a car is up against, not just one or two.
One important point to note here is that the scores in each of the five categories DO NOT relate to the overall star rating you see at the start of the in-depth review. Instead, the overall star rating reflects a car's position within its respective market sector.
The basis of the formula for an overall star rating is that the class winner in our most recent New Car Awards has the highest rating in the class, and everything else gets an overall rating below that.
Now that Auto Express is including half-stars in its ratings, there can be greater nuance to these scores. Before the introduction of half-stars, a class leader might have five stars, but then the majority of rivals could have four, with a few scoring three. Now we can address this by splitting scores up a little more subjectively. By giving scores of 4.5, 3.5 or 2.5, we can highlight which cars among the group are either close to brilliance, better than most, or just average for the class.
Auto Express star ratings explained
Five stars - Excellent - sets the benchmark in the classFour stars - Very good - well worth considering as it's up there with the bestThree stars - Good - worthy of consideration, but there will be better rivals in the classTwo stars - Below average - Missing out on many attributes that you would expect of a car in the classOne star - Poor - Worth avoiding as it's way off the pace
Now rate your car in the new Driver Power survey...