Nissan
Click here for a detailed guide to the best Nissan deals in 2010.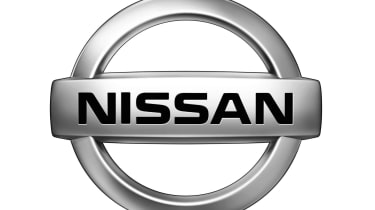 */
*/
Unlike other car makers, Nissan will be continuing its "British Built Trade In" swappage scheme, although it now appears under the banner 'Trade in +'. It's only valid if your old car is at least seven years old, and can only be redeemed against a new model that was built at the UK plant in Sunderland. It will save you £1,000 off the cost of a brand new Micra or Note mini-MPV, and a £1,500 cut from the Qashqai and Qashqai+2 crossovers.
Not only that, but Nissan is also offering a 'Clear Nissan' scheme, which is a simple, easy way of keeping transparent prices for ownership costs. The deal includes three years servicing for £250, and three-years free RAC breakdown cover on every model in the range.
NissanMicra
Best Nissan deals: If you're trading in a car that is seven years or older, then the recently launched 1.2 16v Visia drops to just £7,995. You can also have one for £141 a month on a reasonable three-year PCP deal from the Preferences scheme. The deposit needed is £1,799, with 5.9 per cent APR interest typical. Although you can choose how much money you want to put down, from between 10 and 30 per cent, with the payments getting progressively smaller depending on how much you're willing to pay at the start of the lease. The same deal can be had on the Note, with the incredibly well-specced n-tec version dropping beneath £12,000 OTR.
Best marketplace deals: Try the brokers for actual cash savings without a trade-in. For example Broadspeed has the same 1.2 Visia 3dr on at £7,820, a cut of £405 - but then this is a brand new model, and there's room for that price to fall further in the coming months.
Best Nissan deals: The trade-in offer means that the price of the whole range can be dropped by £1,500, so the 1.5 dCI manual Acenta goes down to £17,495. As for finance options, monthly payments of just £159 are all you need to put a two-wheel drive Visia 1.6 on your drive with a three-year PCP deal. The interest rate is 5.9 per cent APR with a high initial deposit of £5,493 to find. The versatile crossover also comes with 3 years servicing for £250, and 3 years of free breakdown cover from RAC, ensuring miles of hassle free motoring.
Best marketplace deals: Try the brokers if the dealers won't shift. Broadspeed has over £2,500 off a Qashqai 1.5 dCi n-tec for example, cutting it to £19,252.