New accelerator pedal saves fuel by pushing back
Bosch has revealed a new accelerator pedal design that gives haptic feedback to communicate to lead-footed drivers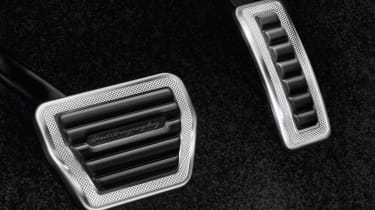 Saving fuel with smooth driving is key to keeping the cost of motoring down, and now Bosch has come up with a new type of accelerator pedal that will tell the driver when they are pressing too hard or that they need to change gear.
It uses haptic feedback, which in practice means that the pedal pushes back against you when you tread past the optimal amount of travel. It could also vibrate in a number of ways, depending on what it's trying to tell you.
"The pedal tells the driver when the economy and acceleration curves intersect," said Bosch's Stefan Seiberth. The company claims the pedal could mean up to seven per cent higher fuel economy.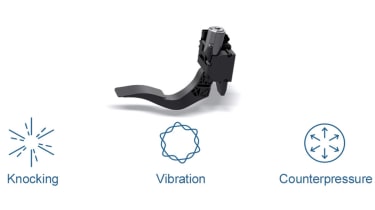 The pedal has other uses, too. It can be combined with a road sign recognition camera to warn drivers that they are going too fast, for example. It could also warn about driving up a one-way street before it happens. The idea is that eventually drivers would get to know the various types of pedal feedback and respond instinctively to each one.
• Land Rover pedal car revealed
It's also part of the future connected car that Bosch is helping to develop, where the vehicle can connect to everything around it. That means the pedal could accurately warn about an upcoming traffic jam, too. 
What do you think about having a pedal that coaches your driving? Let us know below...