Drivers think new cars have too much expensive tech
A survey by budget car brand Dacia shows that a third of UK drivers don't use 75% of the features fitted to their cars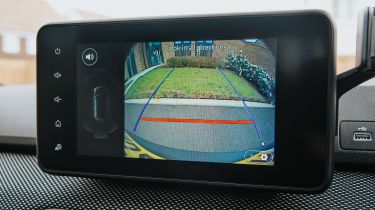 A whopping 78 per cent of UK drivers don't want unnecessary technology in their new cars, while a third of car owners only use 25 per cent of the features fitted to their vehicles.
Those are the headline claims from survey results published by Renault-owned budget brand Dacia. The published figures also suggest that 61 per cent of UK drivers would prefer not to pay for this raft of redundant features.
Dipping further into the survey reveals 76 per cent of drivers believe cars overloaded with tech can be dangerously distracting, and 69 per cent believe in-car technology is simply too complicated these days.
The Dacia data shows young drivers between 25-34 tend to use their in-car tech features the most, but even they use less than half of the available features. On average, drivers are said to use just 40 per cent of the available tech, so premium features such as in-car Wi-Fi or self-parking often go completely unused.
While Dacia has scored big sales hits with models such as the Sandero and Duster that have relatively low-specifications compared to pricier rivals, it didn't limit its survey to owners of its own cars - the results came from a nationwide sample of 2,000 drivers in a bid to reflect the views of UK motorists as a whole.
What's your view on the technology fitted to modern cars? Is there too much? How many of your car's tech features do you use?