Radical Dacia Manifesto concept makes public debut at Paris
The new lifestyle-focused Dacia Manifesto model won't go into production, but elements of the concept will be carried forward in some form for future Dacia cars
Value brand Dacia has unveiled its Manifesto concept at the 2022 Paris Motor Show. The rugged, two-seat off-road buggy previews the brand's future as it reinvents itself for the next chapter in its history.
While the Dacia Manifesto won't become a production car, the tech and solutions on board will influence features that we'll potentially see on future models. New cars like the next Duster SUV coming in 2024 and the Bigster family SUV due in 2025 seem likely candidates. 
The Manifesto concept also affirms Dacia's three core pillars as part of a realigned focus. These are called 'essential but cool', 'robust and outdoor', and 'eco-smart'.
According to David Durand, Dacia's Design Director, the Manifesto is a "great way to brainstorm ideas and design codes without the pressure of production – some that you will see in our future models. We've pushed back our limits and removed all our constraints".
With no windscreen or doors on the Manifesto, Dacia claims that occupants can be closer to nature, but the car also features the next generation of Dacia's Bring-Your-Own-Device tech so they'll be able to remain connected in the great outdoors, too.
We'll see this next step in Dacia's Bring-Your-Own-Device approach rolled out across the Dacia line-up soon, but it basically involves an evolution of the firm's current set-up that utilises the power of users' smartphones.
The Dacia Media Control app has been developed to include drowsiness recognition and can use physical and health data either inputted manually or collected from wearable devices such as a smartwatch to suggest when owners should take a break from driving.
Dacia's new YouClip system also makes its debut on the Manifesto. It's a simple solution that secures a variety of modules and accessories on the dashboard within easy reach of the driver and passenger.
Combined with a single LED headlight unit that can be removed and used as a torch or a lantern, this fits with Dacia's increasing focus on lifestyle pursuits and an active customer base. An in-car camp bed that's under development for the brand's Jogger model is the latest manifestation of this.
The Manifesto Concept also features a 2,250Wh removable battery that supplies power through a conventional household outlet and can be used when outdoors away from a mains electricity supply.
These features also tie in with the brand's second pillar, focusing on robust qualities for an outdoor life. The Manifesto concept extrapolates the off-road approach found on the firm's Duster and Sandero Stepway models with large wheels featuring puncture-proof airless tyres, all-wheel drive (Dacia has not revealed any powertrain specifics for the concept) and good ground clearance for improved off-road capability.
Dacia also claims you can clean the car's interior with a jet wash - assuming you remove the fabric seat covers, which can also double as sleeping bags, first. A roof rack, with multiple configurations for the carrier bars, and elasticated straps throughout the vehicle complete the practicality features.
When it comes to Dacia's eco-smart principles, much of the manifesto's admittedly limited bodywork is made of a new flecked plastic that doesn't need painting. Called Starkle, it uses 20 per cent recycled polypropylene. It's a Dacia-only material trademarked by the company and, combined with the lightweight body and compact footprint, it minimises the vehicle's environmental footprint. We'll see this on Dacia production cars in the future.
Partnership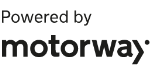 Need to sell your car?
Find your best offer from over 5,000+ dealers. It's that easy.
There are plenty of natural materials inside, with a cork and recycled rubber dashboard that allows items to be pinned to it. As per Dacia's newly revised range, there are no chrome parts on the Manifesto either.
"Manifesto is about how we're redefining tomorrow's cars" Lionel Jaillet, Dacia's Vice President, Product Performance, told Auto Express. "It's a lab for our most extreme innovations for the future."
Click here for the latest on the all-electric Dacia Spring...