Dacia Jogger: long-term test review
Final report: We'll miss our practical, value-for-money budget seven-seater
Find your Dacia Jogger
Offers from our trusted partners on this car and its predecessors...
Or are you looking to sell your car?
Advertisement
Verdict
The Jogger has been a fantastic car, ideally suited to my family situation. It might not turn many heads on the driveway, but it's aimed at new-car buyers interested in clever, well designed vehicles placing practicality and value over luxury. The surprise is the amount of simple but decent standard tech included at the same price as many second-hand cars.
Mileage: 5,149
Economy: 41.3mpg
Christmas may well be the time for giving, but this year (unfortunately for me) it was a time for taking, because my time with the Dacia Jogger came to an end.
It will be missed. Our seven-seat superhero has just departed, taking with it all the versatility and practicality anyone could ever want over the festive period. 
Not that we haven't made the most of it over our six-month loan spell. With my large family, I've been able to test the full range of seating combinations. From collecting my new granddaughter from hospital, along with her mum and dad plus their bags and buggies, through to a post-Covid staycation in the Peak District. 
Moving seven adults isn't a problem with the Jogger. There is quick, easy access via the split-folding seats, which tip forward. Space is a little tight sometimes, but that's down to the size of my grandchildren's car-seat bases, rather than the cabin volume itself. In fact, the rearmost pair of seats are designed with extra head and legroom, thanks to a sculpted ceiling and foot gaps under the middle row.
One thing worth mentioning is that the rear seats can be removed altogether, hence they have no sensors indicating if seatbelts have been fastened. It's something that contributed to the Jogger's one-star NCAP rating. Being a child of the seventies, I'm used to having a dad turning and asking if we are all 'buckled up'. So I'm happy to just ask my kids the same question. 
This sums up much of what I like about the Jogger. In many ways it's no-frills, no-nonsense motoring that reminds me of the cars we had growing up. There's a fair bit of exposed metal around the vehicle and when you pop the bonnet, you can actually see soundproofing and parts of the 1.0-litre engine that move when you fire it up.
Inside, much of the switchgear is also simple, with knobs to twist and buttons to press. The six-speed manual gearbox is a rare treat these days, too. I'm not suggesting driving a Jogger feels like returning to motoring of years gone by, despite the almost-unbelievable £17k starting price for a new car. It's more that Dacia has been clever in cherrypicking the technology that lifts the vehicle into the 21st Century.
One simple example is the keyless entry. The card key is flat and sits comfortably in my pocket. The door clicks as you approach and locks as you depart. Throw in the reversing camera, cruise control, active emergency braking system and an eight-inch infotainment system and you're left wondering how they did it for the price.
Partnership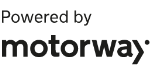 Need to sell your car?
Find your best offer from over 5,000+ dealers. It's that easy.
Other simple technology also just works. The tyre-pressure monitor informed me of the need to pump up the rear passenger-side rubber and the onboard displays let me know ongoing fuel-economy figures or gave me a digital speed readout.
I've always thought that a quick way to judge a car's simplicity is how easily you can adjust the time display when the clocks go back. I did the Jogger's whilst sitting at traffic lights, just using common sense and no manual. I did need to consult the book to reset the tyre-pressure monitor, however.
I've found the car quite fun about town. It doesn't feel like you are driving an estate or an SUV – more a Renault Clio in disguise. But the Jogger is not in any way quick, and out on main roads it's short on overtaking punch, especially when full of family. 
The economy has varied over the last three fill ups, returning 29.8, 53.0 and 41.0mpg. That's probably explained by usual urban London driving, sandwiched by a longer steady trip down to Somerset for a week of gentle, relaxed holiday driving.
The overall average is 41.3mpg and I'm happy with that return; it's not bad for a seven-seat vehicle based in south London that's carrying an optional spare wheel (£300), along with frequent loads of people.
My new Citroen C5 X fleet car turned up a few days before the Jogger departed. It was during the pre-Christmas cold snap, so I moved into the Citroen, with its heated seats and steering wheel, head-up display and auto gearbox. But now that the Dacia has actually gone, I'm already missing the seven-seat versatility (and changing gear), plus its irrefutable value. The C5 X has many bells and whistles, but it costs almost twice the price of the Jogger.
Dacia Jogger: second report
Our no-nonsense MPV is settling into family life very nicely, but it's not all plain sailing
Mileage: 4,451
Economy: 42.6mpg
If you're all sitting comfortably, then I'll begin. I'm now four months into my time with the Auto Express Family Car of the Year and my magnificent seven are finding the seating arrangements more than satisfactory. Anyone with a big family that includes teenage kids will know that you rarely have to shift them all at once; but having the option to is nice.
Jogger's seating system is simple and clever. The backs of both rows of rear seats can fold forward and then over themselves again to create either a nice gap to enter the very back row of seats from the rear doors or more boot space when required – although luggage room with the third row in place is actually good. There is certainly enough for hand luggage and small cabin cases.
I've done a fair few miles on UK family staycations over the summer, playing about with seating permutations depending on who's been with us and how much stuff we've been carrying. I often just fold the two rear seats forward for day-to-day use. This allows me to throw my grandchildren's buggy and bags into the back without too much effort packing them in. However, a big family shop might require one or both rear seats to be folded forward to make space for those bigger 'bags for life'.
Then for longer journeys with more luggage, I've tended to take out one of the rear seats altogether and stow it in our house. Removing the seats is easy. They are quick to unclip and reasonably lightweight to lift and remove. However, it should be noted that they need some care when being reattached. I've managed to clip in only one of the two mounting bolts on a seat by accident, so now I double check. 
Our longest and fullest journey to date was a recent trip to Center Parcs to drop my eldest son George, his partner Lucie and their two children, Zack and Hope, for a holiday. My wife Dawn made up a car load of six, along with luggage and buggy. 
Some careful packing was required, but we managed it. We mostly had to squeeze ourselves around the two fixed Isofix bases for the child seats. It's probably not an uncommon issue with seven-seat family cars, but the bases restrict access to the rear seats and make using that clever seat-folding system redundant. We found the easiest thing was for George to just climb in through the boot rather than dismantle and reassemble the seats. Then we packed around him. The silver lining was using the footwells under the baby seats to store bags.
George said the very back row was more comfortable than expected. Sitting over the rear wheels, he struggled to hear us talking and said potholes and speed bumps weren't much fun. However, even as a six-footer he had plenty of room, tucking his feet into the clever spaces under the second row of seats. Headroom was no issue. He fell asleep for most of the journey, along with his children.
As a driver, I find the Jogger comfortable enough. I need to have my seat a touch further forward than I'd like with the child seat behind me, and that tends to make my leg catch the door bin, but it's no big deal. 
I like the straightforward look and feel of the dash, which I'd describe as value-focused rather than cheap. As I said in my last report, the Jogger is really well equipped for a £17k car. I especially like the reversing camera. 
However, in some cases you clearly get what you pay for. The audio system sounds tinny at best, with little bass, and the radio suffers from a large black spot in the reception near my house. It's the same for all cars that I test and I seldom have to mention it, but the Dacia's DAB radio drops out so frequently that I just turn it off. Also, one of the rear-seat seatbelts has a habit of sticking, driving my younger son mad, and I'm not sure how long the fabric loops that lift the seats forward will last.
One of the cost-saving measures that does work is the sat-nav (or lack of it). The idea is that drivers use their smartphones – and Apple CarPlay in my case. It works as well as any system I've tested, but it does use up data, so just be mindful of your contract.
Another element of the Jogger with pros and cons is the engine. The 1.0-litre unit is fine and frugal about town, which is where it spends 90 per cent of the time. It's possibly a little noisier than I'm used to, but the pay-off is impressive fuel economy that's hovering around 43mpg. Considering the size of the car and the fact that the air-con has been working overtime over this summer, that figure seems excellent to me. 
The downside is power. On longer trips with even a partially loaded car, there's little grunt on motorways and A-roads. On one occasion I pulled out to overtake a lorry on a hill, only to realise there was no acceleration and have to pull back in due to faster traffic approaching from behind. When the Jogger is fully loaded, I really need to consider any overtaking moves. It's something I've got used to, but with petrol prices still so high, I'm more content in the inside lane. 
Dacia Jogger: first report
We find out what it's like to live with an award-winner
Mileage: 2,900
Economy: 43.1mpg
When you start running a new car from the Auto Express fleet and the first serious journey you make is driving the car to our annual New Car Awards photoshoot, you know you're on to a winner – quite literally! The Jogger scooped the Best Family Car award for 2022, and it was even in with a shout of taking our full New Car of the Year gong, only to be pipped by the Nissan Ariya.
It's easy to see why the Dacia was in contention; it's impressed me from day one. I was already aware of the brilliant, flexible seating, having tested an example back in March. I can fit seven into the car if needs be, and I'm not talking about squeezing them in either; I'm a chunky six-footer and can easily sit in either of the back two seats. The stepped roofline and sculpted ceiling really help here, and the legroom is decent enough, too. Getting there isn't the most graceful procedure, though, because I need to fold the rear bench forward and then wriggle into the rear quarters.
Both of the third-row seats can come out altogether, but there is little point in removing them, because they can both fold forward to sit against the back of the middle row of seats. This added flexibility means I can run the car like a conventional five-seat hatchback and shift bigger loads in the boot or choose to carry six people with enough space for a buggy. It's all very clever. 
It's also good to drive, if not spectacular. I've found the Dacia's suspension a bit bumpy on urban potholes and speed humps, but have been impressed with the steering and handling. It feels like a small car when driving around town, rather than an SUV or estate. The 1.0-litre engine does sound a bit industrial, especially after driving an EV for the last six months, but I had forgotten how much I enjoy a manual gearbox. 
Our Jogger's six gears make it great for motorways, although most of my journeys have been town-based. I'm currently getting 43.1mpg with little effort – not bad considering the very heavy lifting the air-con has been doing recently.
But the main way the Jogger has won me over is with its standard kit. I like to play a game where I give family or friends a lift and talk them around the gadgets in the car, then get them to guess the overall price.
So far, guesstimates range from £24,000 to £36,000 – almost twice the actual figure of £17,840 (including £895 of options). Passengers are amazed. To be fair, these guesses came from friends who aren't car fanatics, but the truth is that there isn't too much in the cabin to give away that Dacia is a budget brand. Much of the switchgear comes from sister brand Renault, with some of it resembling that in the Clio supermini.
Dacia has been so clever choosing just the key tech buyers actually want, which keeps it cheap. I was surprised to find our Jogger came with front and rear parking sensors and a reversing camera, cruise control, active braking and blind-spot warnings. The remote locking activates as you walk up to the car, which is handy when carrying a baby or shopping (both on my weekly list of tasks). The steering wheel has controls that let you switch to a digital speed reading – easier to glance at than the old school dials – plus mpg readouts on the infotainment screen. 
This mid-tier Comfort trim – the closest equivalent is now Expression following a range tweak – misses out on built-in nav. You get it in the Extreme SE, but when Apple CarPlay is standard, I don't think the extra £800 for the top trim is worth it.
So are there any drawbacks? Well, as with all things in life you get what you pay for. Being lucky enough to drive new cars all the time, I'm used to a certain level of tech and the Dacia's sound system is a little tinny, while the DAB radio can lose signal. Otherwise, I'm happy. I've always preferred ingredients-shopping in Aldi to Waitrose – it's what you do with them that counts.
| | |
| --- | --- |
| Model: | Dacia Jogger Comfort TCe 110 |
| On fleet since: | June 2022 |
| Price new: | £16,495 |
| Engine: | 1.0-litre 3cylinder, petrol turbo, 108bhp |
| CO2/tax: | 131g/km/£165 |
| Options: | Metallic paint (£595), Spare wheel (£300) |
| Insurance*: | Group: 15 Quote: £362 |
| Mileage: | 5,149 |
| Economy: | 41.3mpg |
| Any problems? | None so far |
*Insurance quote from AA (0800 107 0680) for a 42-year-old in Banbury, Oxon, with three points