New Car Awards 2022: the winners
The winners of the 2022 Auto Express New Car Awards are the very best cars on sale in the UK today...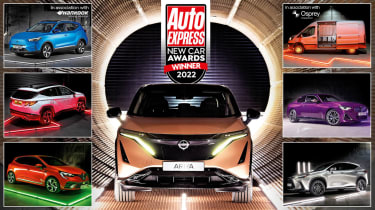 1/28
Just as the motor industry thought it had weathered the Covid-19 storm, the sector has faced yet more turbulence due to chip shortages and, more recently, the war in Ukraine. But tough times bring innovation, and car makers have adapted; the 12 months since our last New Car Awards have seen some great new products arrive, from affordable family transport to advanced EVs, tech-filled SUVs and impressive performance machinery.
So the challenges that brands are facing don't seem to have impacted the quality of the cars on offer. The market is undergoing huge change, but combustion-engined models still play a huge part in our awards despite more and more EVs featuring. Electric cars are developing at such a pace, delivering impressive ability, while petrol power has plenty of life left in it yet. 
It's incredible to see the development in just one year, and our 2022 awards show exactly how far things have progressed.
Our awards categories are designed to mirror the UK car market and the kind of cars that you are buying. The aim is to help you pinpoint the cars that our exhaustive testing has led us to identify as the best in their respective classes. To put it simply, if you're buying a new car today, we think these are the best cars of each type to choose.
This means that we have a mix of brand new models and long standing favourites among the 2022 award winners, as we do every year. The Renault Clio has been our Supermini of the Year for three consecutive years while the Mercedes GLA has also made it the hat-trick this year. The Ford Ranger has held the pick-up truck crown for four years and the MINI Convertible has now been our Convertible of the Year for half a decade.
Then there are new cars, and vans, that have gone straight in at number one in 2022. The outstanding Nissan Ariya, Dacia's Jogger, the Renault Megane E-Tech Electric, Ford's E-Transit, these are ground-breaking new models that set the standards rival brands will now have to beat.
From comfort, quality and technology to performance and handling, the standard in the new car market as a whole has never been higher. Cars just keep getting better and that can only be good news for consumers. We hope you enjoy our New Car Awards coverage and that our selections can help you in the search for your next car. 
This year we're delighted to announce that the New Car Awards are brought to you in association with Hankook tyres, with the electric car and van categories in association with Osprey Charging.
New Car Awards 2022: the winners
Special edition of Auto Express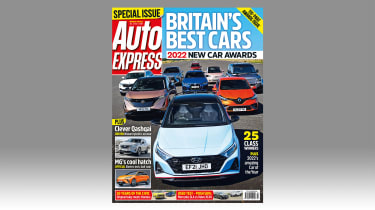 For the full experience, make sure you pick up a copy of our special 2022 New Car Awards collectors' edition of the Auto Express magazine, which is available in shops now.
You can buy individual issues of Auto Express or subscribe for even bigger discounts on the print magazine cover price. You can currently subscribe or download individual issues of our digital edition direct to your desktop, phone or tablet as well.
Partnership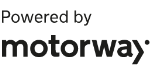 Need to sell your car?
Find your best offer from over 5,000+ dealers. It's that easy.
Stay right up to date with the latest from the world of cars in 2022 and beyond, follow Auto Express on social media...