Drive-in cinemas UK: where are they and how do they work?
The drive-in movie is back, and we've had first-hand experience of what you might expect from the new wave of socially-distanced car cinema
Decades ago, drive-in movie theatres were something you would associate with US car culture in the 1950s and 1960s. But today, in the current environment of social distancing and increased hygiene, it's the way to enjoy a trip to the cinema without the risk of coming into contact with many other people. As a result, a number of drive-in cinemas have appeared in the UK to cash in on this new movie experience.
The drive-in cinema has seen a revival because the car is the perfect isolation bubble - the whole family can visit the cinema while being contained within their own environment. It's a simple way to enjoy some entertainment beyond the four walls of your home while remaining socially distanced.
Auto Express visited one such location, run by Luna Drive-In Cinema in Rotherhithe, East London, to see how the new drive-in cinemas work. If our experience is anything to go by, it's a great way to spend time out of the house. Here's what you can expect from similar drive-in movie locations across the UK.
How do drive-in movies work?
Modern drive-in movies are an up-to-date experience, and it starts well in advance of your arrival. Most organisers of drive-in movie theatres have an online presence, so it's worth checking online by searching for 'drive-in movies near me' to find out where your nearest cinema can be found. There are private companies that have been running drive-in movies for a number of years, while some enterprising start-ups and even local councils are getting in on the act to generate some cash from their open spaces and car parks during lockdown.
Organisers will offer drive-in cinema listings online, but because a drive-in cinema usually only has one screen and a limited amount of space for vehicles, there isn't as much variety as there would be when visiting a modern multiplex cinema. Most drive-in movies operate in the afternoon, evening and at the weekend, and they usually screen classic family-friendly movies to appeal to the largest possible audience.
You need to book your tickets in advance, because the event organisation is largely automated, and it would be very hard to stage such an event if people turn up to buy tickets 'on the door'. There are only a limited number of places available at each screening, so booking in advance controls the number of guests. In the case of Luna Drive-in Cinemas, you need to provide your car's registration, because this works as your admission ticket and is linked to any extras you might add when you buy your tickets.
Depending on who you book with, you can add extras including paying for additional guests (most drive-in cinemas operate on a policy of two occupants per car, because unless you're driving a convertible, the front seats are the ones with the best, if not only, view of the screen), while many operators allow you to order food to go with your 'tickets', including popcorn, hot dogs, alcohol, milkshakes and most of the trappings of a regular cinema. 
Partnership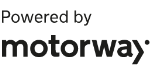 Need to sell your car?
Find your best offer from over 5,000+ dealers. It's that easy.
Some sites allow you to book 'premium seating'. While this would mean plush chairs at a regular cinema, in this instance you pay a little extra to park your car in the front row. One word of advice, though: this puts you close to the screen, so you will likely have to recline your front seats to be able to see the screen properly.
What do you bring to a drive-in cinema?
Depending on the drive-in movies you're going to, you can pack as little or as much as you like. Here we'll describe our experience of Luna Drive-In Cinemas, which has eight drive-in cinemas across the UK. 
All we really needed when we arrived was the car that we booked the tickets with. ANPR cameras operate at the entrance gate, and this informs staff about your booking. When you drive in, staff will present you with a wireless speaker box that is synced with the screen. You place this on your dashboard and it means there's no noise pollution for any locals living nearby because the sound is contained within your car. As well as the speaker box, you'll also get any extras you may have ordered.
Upon entry to the arena, staff will guide you to the rows of parking (if you've booked a VIP front row, then you'll be given a card to place on your dashboard so that staff send you in the right direction). Staff will try and arrange vehicles so that smaller cars go in front, while large SUVs and vans are parked towards the back of the arena to stop them blocking the view. Once parked, staff will hang a number on your wing mirror. This number is the equivalent of your seat number, and you can use this to order food and drink from your car, because from now on you must stay put, unless you're going to the loo. You're provided with a QR code and phone number you can order food and drink from, quoting the number hanging from your wing mirror with any orders. 
This phone number is also for you to use in the event of an emergency. Some Luna Cinema staff were on skates to speed up their response, while a paramedic was also on site, just in case.
Of course, it's up to you what you do when you visit a drive-in cinema. If you're not comfortable ordering food and drink, there's nothing to stop you from bringing a home-made picnic with you. One thing these sites stress is that a drive-in cinema is a no-smoking area, while drivers are requested to keep their engines off, as well as any lights, including daytime running lights.
The Luna site we visited in Rotherhithe was well presented, with all staff practising social distancing and wearing gloves, while the speaker box was wiped down and disinfected before and after use. The toilets on-site had hand-sanitiser stations in front, and we saw the toilets being frequently cleaned while the movie was playing.
While visiting a drive-in cinema on a summer afternoon means you won't be enveloped in darkness like you are at a regular cinema, this wasn't off-putting, because it was more about the experience than what we went to see. The screen itself was bright enough to see properly, while the speaker box was in sync with the on-screen action and had good sound quality that meant we were able to hear quiet dialogue, yet didn't suffer distortion during loud explosions.
Once the movie has finished, staff remove the number from your car's wing mirror and direct you towards the exit, where the speaker box will be taken from you and cleaned in preparation for the next screening. Once that's done, you're on your way.
Overall we found the whole experience stress-free and simple to follow, enabling us to enjoy a trip to the movies without worry. You don't get the best screen quality or an immersive sound experience, but for a socially distanced family day out, it's easy to recommend.
Have you experienced the latest drive-in movies? Tell us about your experience...