Bridge of Weir leather - how the world's best luxury car leather is made
We take a look at how Bridge of Weir creates bespoke leather for the world's most luxurious cars
Founded in 1905 and based near the small village of the same name a stone's throw from Glasgow, Bridge of Weir has been supplying the automotive industry with high-quality leather for more than a century. Today, the company still operates from its historic Scottish base, albeit across a range of modern buildings and with a progressive approach to sustainability.
The company's first automotive customer was Ford; at the dawn of the 20th Century, founder Arthur Muirhead sailed across the Atlantic and headed to Detroit to strike a deal in person with Henry Ford, whose famous Model T was duly upholstered in Bridge of Weir leather.
Since those early days, the firm's client base has expanded to include prestigious brands such as Aston Martin, Jaguar Land Rover, McLaren and Volvo. Bridge of Weir has also turned its hand to outside of the automotive industry in its recent history, such as supplying leather for Concorde and the Houses of Parliament.
Today, Bridge of Weir is the automotive arm of the Scottish Leather Group, a collection of brands that each tackle a different market, or aspect of production. This includes two tanneries that process rawhide, which is supplied as a by-product from the meat industry.
Despite these less-than-glamorous origins, Bridge of Weir upholstery is among the finest in the world, and the company is the UK's only supplier of automotive leather, with clients in 60 countries. Yet despite this global reach, it sources its hides from British and Irish herds, with much coming from local Scottish farms. Bridge of Weir only sources its leather from cows reared using the most advanced animal husbandry techniques, ensuring large, high-quality hides. The firm's exclusive use of soft, clear Scottish water throughout all its processes, meanwhile, ensures the finished leather is "unrivalled in softness and natural appearance". 
Bridge of Weir still has strong family connections to its founder, and prides itself on its generations of expertise. Today, the firm stays on the cutting edge to ensure it can continue to produce the finest-quality leather. Teams of technologists, scientists and designers work to develop new finishes, colours and treatments that ensure customers of some of the most exclusive cars on sale have almost limitless choices when it comes to the leather finishes. The brand has also developed specialist lightweight leathers for some of the fastest cars in the world – including the McLaren Speedtail and forthcoming Gordon Murray Automotive T.50. 
Sustainability is not a word often associated with the leather industry, but Bridge of Weir is keen to set itself apart from its competitors. Waste from manufacturing is processed by an on-site thermal energy plant, which generates steam to dry leather, with water sourced from the company's own loch. Fat rendered during the tanning process is made into biodiesel and machine lubricant, while collagen and gelatine are produced for the food industry. Ash left over from the production process is even used to manufacture house bricks.
"Without us, hides from cows killed for beef would go to landfill; we're taking a waste product and adding value to it," James Muirhead explained. "By making use of this by-product we save 100 tonnes of waste from going to landfill every day." 
Partnership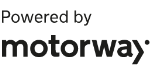 Need to sell your car?
Find your best offer from over 5,000+ dealers. It's that easy.
Bridge of Weir claims to produce leather with the lowest carbon emissions in the world, with 1.4kg of CO2 created per hide – a reduction of more than 86 per cent since the opening of its thermal plant in 2003 – which itself "produces less CO2 than a diesel car," Muirhead tells us. The brand works closely with local farmers and the beef industry to ensure that its hides are supplied from healthy, cared-for animals; traceability is key, with 98 per cent of hides originating from the UK and Ireland. All can be traced back to their original abattoir or farm, if not individual cows. 
"We have complete control from field to cut part," Muirhead enthuses. "It's not something our competitors can match and we want to push it to the next level, offering DNA traceability for individual animals in the future."
Got a penchant for luxury? Check out the best luxury cars of 2020...