Why stolen cars are big business in the UK
A secret police officer reveals why the law is struggling to stop car theft in the UK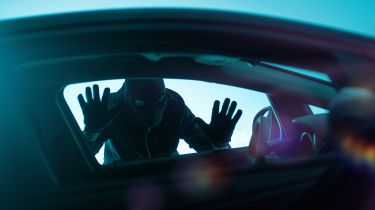 Car theft has become a major problem in Britain. Figures released by the police earlier this year suggest that at least 300 vehicles a day are being taken in England and Wales, with the annual total for 2019 reaching 106,291 – a rise of 50 per cent in six years.
Even more alarming is the fact that so few offenders are caught and prosecuted. According to the Ministry of Justice, just 666 of these were convicted – a derisory 0.6 per cent – of which 243 were jailed.
It's a crime wave that no one seems capable of stopping, and one that not even Auto Express is immune to – in late 2017, one of our staff awoke on a Monday morning to find that the executive saloon he had parked on his driveway the night before had disappeared.
In an attempt to find out why the figures are continuing to rise and little appears to be being done to keep car theft in check, we decided to get the unfiltered, inside view from a police officer who agreed to speak us on condition of anonymity. Our cop has bags of experience to call on – he's served more than 20 years with one of Britain's major forces – so is well qualified to provide some insight into why theft has become a major issue.
Within minutes of our starting to chat with him, he casually confirms what many have long suspected. "The bosses don't really care about car theft," he tells us. "They will never publicly say that, but it's quite clear that they don't see it as being a priority."
Over the course of our discussion, it becomes clear there's an array of reasons why car theft isn't taken particularly seriously. A heavy workload is an obvious place to start. But our officer also cites a 'pass the buck' culture that can mean many thefts are not properly investigated or even looked into.
"I have a boss who basically doesn't see car theft as being 'our' problem," he explains. "In his eyes, that's a CID [Criminal Investigations Department] problem. And they don't seem to be doing much about it. It's probably low on their priority list. I've certainly never heard any CID cops talk about car theft. It's not their thing. CID think that anything to do with cars is [the responsibility of] traffic, and to a certain extent so do we. But we don't have a boss who thinks the same way, so our hands are tied."
Allied to this is a feeling that catching the culprits is harder than ever. There seems to be an acceptance among the force that if immediate action isn't taken, a car is most likely gone forever. This tallies with Auto Express's experience in 2017; we reported at the time how shocked we were at the perfunctory nature of the 'investigation'.
Seven hours after the car was reported missing, we were called back by the police and following a five-minute conversation where a few box-ticking questions were asked, we were told: "We won't be able to investigate this further."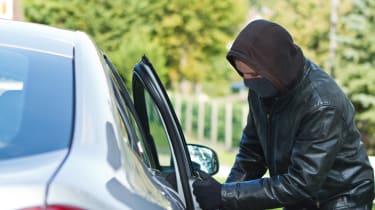 Our officer explains that the tacit understanding is: "The longer a car is stolen, the less chance you have of getting it back." This is down to who is stealing the vehicles: organised crime gangs. He continues: "They are stealing cars to order and shipping them out to Eastern Europe or Africa, or breaking them up for parts and selling them off. It's all part of a bigger problem, dealing with organised crime gangs. They want cars stolen that they can sell on."
Partnership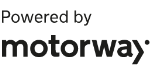 Need to sell your car?
Find your best offer from over 5,000+ dealers. It's that easy.
What this means is that the sums of money involved are so vast that even the criminals at the bottom of the pyramid carrying out the thefts are equipped with hi-tech devices.
They can make vehicles 'disappear' in less than an hour by placing them in untraceable shipping containers. And to facilitate a keyless 'snatch' they use transmitters and amplifiers for a relay theft – when a vehicle is tricked into thinking the keyfob is nearby – as was the case when our car was taken. All this, our officer says, has led to an environment where the police have to be realistic about their ability to make much of an impact given the factors against them.
"It doesn't help anybody when people have the ability to go on eBay and buy these devices," he says. "For every innovation the manufacturers come up with [to try to prevent crime], it seems the organised gangs are one step ahead of them. That is an indication of the level of money involved, because if these guys weren't getting such a reward from it, there would be no incentive for them to keep stealing cars."
In fact, such is the extent of the problem that there is a feeling among some officers that no-one is motivated to stop it. Our officer continues: "Manufacturers could factory-fit tracking devices, for example. But...people aren't buying cars anymore through their hard-earned or savings – they get them on PCP, lease deals or HP, in the knowledge that if they are stolen, the insurance company will replace them."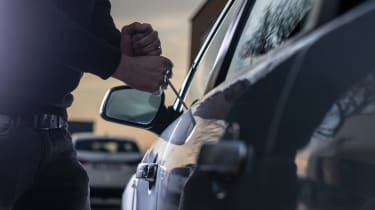 This relaxed attitude towards theft adds to the perception among some police that cars are seen as disposable. He explains: "Because people are told when they sign the deals that the car will not be theirs, they just treat them as if they're hire cars. They're like: 'It's gone. Gimme another one'. It may sound cynical, but that's how it comes across to us."
Given all this, it's no surprise that car theft convictions are so low. Without wishing to sound defeatist, our officer explains that the serious criminals who are orchestrating operations are extremely hard to pin down.
He says: "Firstly it's difficult because a lot of the time a car just simply disappears. And the top end of the chain who are in charge rarely get caught because their minions do the work. The actual ones who are ordering the cars to be stolen are rarely the target of anybody. Occasionally you read about the National Crime Agency doing operations to target gangs [one such operation in Essex earlier this year recovered 16 cars worth £3million and £100,000 in cash].
"But these are few and far between, because it takes a long time to build up a profile on the gangs and pin the evidence on the bosses. A lot of the time it's just easier to jail the guys at the bottom end. That's not solving the problem."
So there you have it, in the words of a serving officer who is at the sharp end, but feels powerless to stem the tide: it's a perfect storm of inadequate resources, prioritising other crime and hi-tech, highly motivated gangs, all mixed in with a feeling that nobody really cares enough to do anything about it. 
For top tips on how to keep your car secure click here...