Extreme E: racing to save the planet
A year after its launch, we check in on the Extreme E electric off-road racing series to find out if motorsport can be truly sustainable
Motorsport and the environment have in the past not been the closest of bedfellows. But with climate change now a huge issue around the world, being "part of the solution, not part of the problem" has become imperative for what has traditionally been an escapist pursuit of speed and power, existing in its own bubble.
There's still a lot of work to do. According to Enovation Consulting's 2022 Sustainable Championships Index, which analysed the sustainability credentials of 106 racing series worldwide, "a shift to sustainability is happening, [but] there are still too few leading the pack, and too many laggards following behind".
Of the 106 championships looked at, only Formula E earned the report's top-tier sustainability rating, two (Formula 1 and MotoGP) made it into the second tier and five were in the intermediate tier. The other 98 languished in the bottom two. But almost all showed at least a degree of engagement with sustainability.
It may seem strange that two of the top three were combustion-engined championships. However, this reflects the fact that for motorsport, as is true elsewhere, sustainability is a complex and multifaceted topic. Going racing sustainably is not simply about switching from combustion to electric power and declaring "job done".
According to F1's 2019 sustainability report, the cars on track accounted for just 0.7 per cent of its annual carbon emissions. Rather, it's the wider activities surrounding a championship (not least travel and transport) – as well as the size of audience that it can influence and engage – that truly determine how sustainable it is.
With eight seasons of Formula E under his belt, the electric single-seater series' founder Alejandro Agag has more of a handle than most on the challenges of sustainable racing. By his own admission, he prefers starting new projects to running something established, so with Formula E bedded in and attracting manufacturer support, he began pondering what would come next.
"I wanted to take motorsport to places where the effects of climate change are more visible, in order to tell that story," he says of the initial idea for Extreme E. The battery-powered, rallycross-meets-Dakar Rally series visited Saudi Arabia, Senegal and Greenland in 2021, but pandemic restrictions meant events in Brazil and Argentina had to be switched for Sardinia and Dorset.
Now, its second season is under way, starting in Saudi Arabia's barren, rocky north-western desert: a location reminiscent of iconic Western movie locations in the US crossed with the alien surface of Mars. An hour's drive west of the existing city of Tabuk, the area has been earmarked by Saudi crown prince Mohammed bin Salman for a huge complex of sustainable 'smart cities' called NEOM – a plan that has drawn praise from some quarters for its environmental ethos (there will be no cars or roads, apparently) while being criticised by others as nothing more than a vanity project.
For now, it's a spectacular if desolate landscape, interrupted only by one four-lane highway to the coast, as well as forests of monstrous power lines snaking endlessly to the horizon. This is where Auto Express travelled to experience Extreme E up close – and see how its initial sustainability promises have held up.
Partnership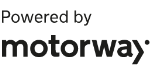 Need to sell your car?
Find your best offer from over 5,000+ dealers. It's that easy.
Relaxing in the tented paddock on a chilly afternoon after a rainstorm, Agag admits the enforced changes of venue at the end of 2021 prompted a rethink of some aspects of the series, which he originally intended to take place exclusively in far-flung, remote locations, out of reach of fan and VIP attendance. "We had a lot of guests and sponsors due to come to Dorset, but they had to cancel because of Omicron," he says. "In Sardinia, the hills around the course would allow for thousands of spectators; later this year we're in Punta del Este, Uruguay, where there's huge passion for motorsport – we could have thousands of people attending there, too."
While Agag claims countries are lining up to request a visit from Extreme E, the series isn't about to jump to an F1-like calendar of 20 or more rounds – not least due to the ironic reality that one of its most important means of reducing emissions is a fossil-fuelled cargo vessel, which takes its time getting from A to B. The ex-Royal Mail ship St Helena was acquired ahead of the series' first season, then extensively refitted to make it as 'green' as possible.
It runs on low-sulphur diesel and most of the time uses only one of its two engines, like a large-scale version of cylinder-deactivation in a road car. It transports Extreme E's infrastructure and vehicles from venue to venue, in the process slashing the championship's declared CO2 emissions by 75 per cent compared with using air freight.
The other major environmental pillar for the series is the 40kW fuel-cell generator developed by AFC Energy, which uses hydrogen (produced from water using solar energy) to generate the power that keeps the Extreme E grid charged up between sessions. Although the system can't yet handle the entire paddock's energy requirements, that's a medium-term goal. According to utilities manager Andy Welch: "Things are moving quickly; this was designed and built two years ago, but already AFC has something four times the capacity that'll fit in a 10-foot container."
Agag has bigger plans around hydrogen, too: ahead of this year's Saudi Arabian round, he announced a parallel 'Extreme H' category for 2024 onwards. This will be raced by cars identical to the Extreme E machines in every respect, save for replacing the battery with a hydrogen fuel-cell.
Aside from minimising its footprint across transport and power generation, Extreme E also wants to be an experimental arena where companies can trial and develop sustainable technology. A case in point is the Continental off-road tyres worn by all the cars, which contain 35 per cent sustainable materials, including silica made from rice husks and polyester made from recycled plastic bottles.
According to Continental's head of product management, Catarina Silva, they've been refined based on lessons from the first season, and the firm is working towards 50 per cent sustainable composition in the future. From April this year, the construction will be incorporated into production tyres.
But while motorsport as an incubator for road-car tech isn't a new idea, one area where Extreme E goes beyond the standard template is its scientific outreach, or 'Legacy Programmes', which aim to make a positive and lasting impact on the race locations. So far, these have included planting a million mangrove trees in Senegal, developing climate education in Greenland schools in collaboration with UNICEF, rainforest restoration in Brazil (which went ahead despite the series being unable to visit in 2021) and support for sea-turtle conservation on the Red Sea coast.
Oxford University climate science professor Dr Richard Washington heads the series' scientific committee: a team of academics that advises on locations and content for these programmes, as well as hoping to spread their messages beyond just students and fellow specialists.
"When we write an academic paper, we're happy if10 people read it; the world of science is very closed," Washington told us. "Extreme E lets us showcase solutions to the climate problem to a new audience. Scientists have talked a lot about the threat of climate change and how nasty the future will be; we needed to do that to get people's attention, but here we can be more optimistic and demonstrate what's possible with new technology.
"We shoot footage explaining environmental issues in the days leading up to the race, which is then spliced in with the TV broadcast. It may only be a minute or two here or there, but when have you ever seen that sort of message in the middle of a football or cricket match? Plus, it's a chance to see places up close – I've taught my students about the Greenland ice sheet for 25 years, but the first time I stood on it was when I visited with Extreme E."
Ambitions to use the St Helena as a floating research platform as part of these efforts have had to be walked back, however. "That was pared down due to Covid; the focus was on making the races happen," Washington explained. "Travel restrictions made getting scientists on board difficult, but we also learned about the ship's limitations. A lot of ocean research requires you to sail very slowly, but the St Helena's engines can be damaged by running too slowly. It's more suited to remote sensing than trawling for samples, so we're regrouping on that. I guess that aspect looks disappointing after year one."
The common theme that emerges – whether looking at logistics, power, tyres or outreach – is that Extreme E, and sustainable motorsport in general, remains a 'work in progress'. No human activity is ever going to have zero environmental impact; so rather than shooting for that impossible goal, the next best thing is to accurately measure impact, then reduce it as much as possible.
As Washington puts it: "If you adopt the mindset that unless every step is perfect, you can't take that step,it'll hold you back. Not everything Extreme E does is perfect, but to beat climate change, we need engineering solutions and people who can accelerate progress.
"If we just sit at home and moan, climate change is going to get us. We need to roll up our sleeves and get imaginative. Engineering delivers when it's up against the wall, and motorsport has always had a streak of innovation in its DNA. That's what we need right now."
Action on track
One of the criticisms levelled at Extreme E is that there's so much fuss over environmental credentials, you can almost forget there's a race on at the centre of it all. What's more, teething troubles with the Odyssey 21 car, a couple of less-than-ideal course designs and ongoing tinkering with qualifying and race formats occasionally hampered the chances of close action developing during season one.
The season-two opener made a stronger case in this respect. First of all, there was the jaw-dropping course, with breathtaking rock formations serving as a backdrop, plus near-vertical climbs and drops to test the drivers' mettle. And once racing began, a dramatic clash between Nasser al-Attiyah and Carlos Sainz in one of the semi-finals, along with Tanner Foust's enthralling pursuit of a place in the final during the 'Crazy Race' meant there was no shortage of entertainment or storylines.
Rosberg RXR's Johan Kristoffersson and Mikaela Ahlin-Kottulinsky emerged victorious after the former's epic downhill overtake of Sainz's team-mate Laia Sanz towards the end of the five-car final.
Extreme E is hoping that engaging action like this – combined with broadcasts around the world, plus the social-media footprints and fanbases of drivers like Sainz, US TV star Foust and Sebastien Loeb, plus its big-name team owners Lewis Hamilton, Nico Rosberg and Jenson Button – will all help it reach enough eyeballs to make its desired impact.
Click here for our list of the fastest electric cars in the world...