Shelsley Walsh: the UK's oldest active race track plus the historic circuits we've lost
We visit the Shelsley Walsh hillclimb, and explore some of the other race circuits that didn't survive
Think of some of the world's finest sporting venues and there's one element that separates the best from the rest: history. The likes of Lords, Wimbledon, Monza and Augusta National are so revered because of the opportunities they afford to add to the wonderful memories created there over the years.
While not quite as famous on a global scale, Shelsley Walsh Hill Climb in Worcestershire undeniably has that magic ingredient too. It proudly bills itself as "the oldest motorsport venue in the world still using its original course", having hosted high-speed action since August 1905. 
The facility is run by the Midland Automobile Club, and as commercial manager Toby Moody says: "There is a huge sense of history and you can feel it, because back in the day the international greats raced there. There are a lot of ghosts."
The location is wonderfully picturesque; set among rolling Worcestershire hills, the Shelsley course is exactly 1,000 yards in length and rises around 100 metres. On the rare days when there's no activity on the track it feels wonderfully tranquil. But that all changes come competition time.
A visit to its informative website (shelsleywalsh.com) reveals a busy schedule that will fully kick into action once Covid restrictions are lifted, but the highlights are the visits of the British Hill Climb Championship in June and August. Continues Toby: "I've travelled the world with motorsport for 25 years, and commentated at many different tracks.
But when you see a modern hill climb car go up the hill at Shelsley Walsh? You have no idea how fast they are. It's mad, like Formula One on a country lane."
The quickest cars have in the region of 700bhp, weigh around 410kg and boast phenomenal acceleration, leading to speeds of around 70mph within 100 feet of the start line. The highest speed ever recorded at the finishing line is a mind-boggling 165mph, and the course record is held by four-time British Hillclimb champion Martin Groves, with a time of 22.58 seconds in August 2008 – an incredible achievement given some of the legends who have competed at Shelsley.
"Hans Stuck raced here, Alfred Neubauer – the Toto Wolff of his day – came over, then after the war there was Stirling Moss, Peter Collins, Derek Bell, Hannu Mikkola and Andy Priaulx," says Toby. More recently, a Jaguar Formula E car competed there, and former Indy 500 winner Kenny
Bräck has also tested at Shelsley. But despite the imperious history, it's not all about the past. Future generations, too, will be able to enjoy the unique appeal of one of Britain's greatest motorsports assets, following a deal the Midland Automobile Club secured with its landlord in the mid noughties.
"We don't own the property, we have a lease and rent 57 acres," explains Toby. "We had a rolling lease for some years, and then the landlord wanted to give us a 99-year lease in 2004. We had time to find a million pounds, and with a great deal of hard work and creativity we did it in 2006. So, the future is assured – even when we are long gone!"
The track
At 1,000 yards, or 914 metres, the tarmac track isn't the longest but presents a stiff challenge. It works its way through the Kennel Bend and Crossing, before the daunting twists of the Bottom S and Top S come into play. Then it's a straight drag to the finish. The rise in height is 328 feet, or 100 metres, and with a minimum width of 12 feet or 3.66 metres, concentration at all times is paramount.
Historic circuits that didn't survive
While Shelsley Walsh has been a fixture on the UK motorsport scene since 1905, other venues didn't prove so enduring. Below we look at four race tracks whose glory days are now distant memories.
Aintree (1954-present)
The Merseyside venue is, of course, more commonly associated with horses rather than horsepower, because it's been the home of the Grand National since 1874. But it was once very different. Located within the legendary horse racing course, Aintree Motor Racing Circuit was designed as a 'Goodwood of the North' and was built and opened in 1954, at a cost reported to be in the region of £100,000. 
Partnership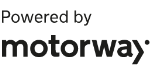 Need to sell your car?
Find your best offer from over 5,000+ dealers. It's that easy.
One immediate advantage it offered was that it was spectator-friendly, thanks to the race course's grandstands, and it had the honour of staging the British Grand Prix five times, with legends Stirling Moss and Jack Brabham among the winners. The three-mile Grand Prix circuit was last raced on in 1964, but the 1.5-mile Club Circuit is still in use – and even has a bend, Becher's, that shares its name with the famous Becher's Brook fence on the horse racing course.
Brooklands (1907-1939)
This historic facility in Weybridge, Surrey, was a true groundbreaker, because it was the first purpose-built motor race circuit in the world when it opened in 1907. The 100-feet wide, 2.75-mile banked oval was used for high-speed testing of road vehicles as well as motorsport, and became a respected and influential venue, hosting the first British Grand Prix (in 1926) and a number of high-profile endurance races. 
Its layout made it perfect for large crowds and high speeds, although the rough, uncoated concrete surface made for a bumpy ride. Racing stopped at Brooklands when World War II broke out in 1939, and the site was used for production of military aircraft. These days the Brooklands Museum, which celebrates its rich motoring and aviation history, and Mercedes-Benz World, ensure the site's appeal remains undimmed.
Davidstow (1952-1955)
Formula One in Cornwall? As unlikely a scenario as this now sounds, it actually happened in the 1950s, when, for four short years between 1952 and 1955, the former RAF airfield at Davidstow was converted into a motor racing circuit. The initial layout, clocking in at 2.6 miles long, used the main runways of RAF Davidstow Moor, but was considered rather rudimentary, and was altered in 1953 when a chicane was added and it was made shorter. 
The high spots of the track's brief spell in the limelight were three races billed as 'non-championship' Formula One events in 1954 and 1955, although all were rather curious affairs. The first attracted 20,000 fans but featured no true Formula One cars; neither did the second, but was considered Lotus's first 'Formula One' victory. The third, sadly, was held at the circuit's final meet. Remembered for its poor weather and, incredibly, a latrine, Davidstow is now home to a respected flying school.
Crystal Palace (1927-1974)
The south London suburb has a rich sporting pedigree, with an athletics track, the National Sports Centre and a Premier League football team (even though they play in nearby Norwood). Crystal Palace Park was also the home of a motor racing circuit that opened in 1927 and over the years played host to Formula Three, Formula Two and non-championship Formula One races. 
Being sited close to a built-up residential area had its drawbacks – noise complaints were a constant problem and limited its usage – while the wisdom of driving at speeds averaging 100mph around a public park meant there were concerns over safety, too. The circuit was eventually closed in 1974, but not before it had played a starring role in the classic movie The Italian Job. In recent years, sprint events have resumed on sections of the track, conjuring memories of the circuit's illustrious past.
Find out about the race to claim the 'world's fastest production car' title...