2021 British Rallycross Championship 5 Nations Trophy: electric vs petrol
New racing series sees combustion rallycross cars pitted against EVs
Electric racing is everywhere these days: from the city racing of Formula E to the open deserts of Extreme E. But one thing we haven't seen much of to date is electric cars going head-to-head with their petrol-powered equivalents. That's about to change in the most dramatic way, with the 2021 British Rallycross Championship 5 Nations Trophy set to pit the mighty, flame-spitting Rallycross Supercars against equally powerful zero-emissions opposition.
Series boss Pat Doran has cooked up the plan, working with ex-WRC driver Manfred Stohl's engineering firm Stard, which has developed a 613bhp electric rallycross car with a Ford Fiesta bodyshell. "We thought this would be the perfect championship to race electric against combustion cars," Doran told Auto Express at the series' test day. "Stard has a product to get out there and the switch to electrification is going to happen. We liked the idea of being first in the UK; electric works well with rallycross."
Doran admits to being dead-set against electric as recently as a year ago, but after seeing a field of electric Fiat 500 junior rallycross cars in action, he changed his tune. "Everyone talks about the lack of noise, but in rallycross we get sideways we get in the air, we're sliding on gravel, so we're still making noise," he explains. "This sport can really make this work."
Electric power is also good news on the financial front, with the daunting maintenance costs of a highly strung 600bhp turbocharged petrol car being slashed by the move to a much simpler electric set-up. "Realistically you only have to look after the driveshafts; even the brakes don't take as much punishment," says Doran. "So it's a massive thing for motorsport. A lot of people are put off by not being able to run or maintain the cars. The running costs must be at least half what they are for the combustion cars, or less."
One driver hoping to be among those competitors in 2021 is British Olympic cycling hero – and now quite experienced racing driver – Sir Chris Hoy. The same test day saw him take the wheel of the Stard car for the first time, and even under a mask there was no hiding his grin when he got out after his first laps. "I've been in Teslas and a Porsche Taycan, but that has blown my mind," he enthused. "I knew it was going to be impressive from an engineering standpoint, but it's got all the emotion, drama and excitement I thought it wouldn't.
"I've driven two different petrol rallycross Supercars, but I find this easier to drive; you don't have to pull the gears, you just focus on being smooth with the throttle and concentrating on your line; I thought I'd really miss the noise, but you're so caught up in the speed and torque and keeping it in a straight line, you don't.
"You hear the tyres squealing more, you hear the gravel hitting the underside and the whir of the motor. I absolutely loved it, I'm a complete convert!"
Partnership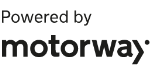 Need to sell your car?
Find your best offer from over 5,000+ dealers. It's that easy.
If his busy schedule allows for it, Hoy is hoping to secure sufficient sponsorship to contest the final three rounds of the 5 Nations Trophy later in 2021, taking place at Spa-Francorchamps in Belgium, Knockhill in Scotland, and Pembrey in Wales. The series kicks off on 29 May at its spiritual home of Lydden Hill in Kent, with the headline Supercars category and a full slate of support classes in action across Saturday and Bank Holiday Monday.
Do you think petrol or electricity will be victorious at the weekend? Let us know in the comments below...