The disabled driving force behind Evtec's automotive parts
Evtec produces millions of automotive parts and a third of its employees are people with disabilities
As we have seen over the past year or so, the automotive industry can be a hugely positive force. From car makers adapting factories to make ventilators and personal protective equipment, to firms such as Jaguar Land Rover lending hundreds of vehicles to help emergency response organisations deal with the pandemic, there's a great deal of goodwill out there.
It would be naive to pretend that firms don't keep a close eye on the bottom line, though, because as a sophisticated and competitive industry, efficient, effective working practices are essential. Those concepts may seem mutually exclusive on initial consideration: how can you be ruthlessly competitive, while also bringing benefits to the wider community at large, or looking out for those who may not have all the advantages that some people enjoy?
Evtec Automotive is a great example of a firm showing it's possible to combine these seemingly contradictory philosophies. The company manufacturers components for car makers, including wiring assemblies and EV battery cooling systems, producing around six million parts a year from its factory in Coventry. It's a sophisticated business, working with 600 suppliers around the world, and making parts for the likes of Ford and Jaguar Land Rover.
What sets Evtec apart, though, is that it is committed to ensuring that around a third of its workforce are people with disabilities, showing that a socially responsible ethos is more than compatible with a complex, competitive firm. 
To understand Evtec's business model one needs to go back to 1945 and the end of the Second World War, when Ernest Bevin and the Department for Work and Pensions set up Remploy, an endeavour that gave employment to injured service men and women, as well as coal miners who had been victims of accidents in the pits. 
Remploy operated a variety of businesses over the next few decades, making everything from nuclear-protection suits to school furniture (most of us will have sat on a Remploy chair during our education), as well as automotive parts.
Fast forward to 2013 and the Government sold Remploy off, with the site that now exists as Evtec bought by Arlington Automotive. This firm went into administration in May last year, partly due to difficulties linked to the Covid-19 pandemic, at which point the entire future of the business, including its commitment to employing people with disabilities, looked set to vanish. 
But with Ford and Jaguar Land Rover keen to keep the business operational, the firms contacted David Roberts, a very experienced automotive exec with stints at Chrysler and Aston Martin, among others, under his belt. He had previously been chairman of the Arlington Group, having left in 2015, so it made sense for Ford and JLR to turn to him.
"They basically said they needed the business to carry on," David tells us. "Our value add to JLR, Ford and other customers is around £70million a year, just to put it in perspective." His affection for the business is clear, both in terms of its commitment to employing people with disabilities, and the quality of its manufacturing.
Partnership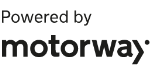 Need to sell your car?
Find your best offer from over 5,000+ dealers. It's that easy.
David adds: "We produce, using incredibly talented people, complex assemblies – assemblies that robots can't do easily, assemblies that JLR or Ford can't do easily. This talented bunch of people work hard at balancing disability with productivity. In my time from 2013 to now, Ford told me they had only had five parts in seven years that they had to return to the plant; that's millions of parts being shipped to Ford. It's a high-quality, strong, engineer-led assembly plant."
Phil Ward has been working at the site, be it under Remploy, Arlington or Evtec, for 36 years. "When I first started I was a shop-floor operative," he says. "Over the years I worked my way up and now I'm a member of the management team. We employ people with various types of disability. I had a person that was blind and deaf who worked for me, I had someone in a wheelchair, and people with underlying issues – people with Down's syndrome, people who had problems with their limbs – it's a big range of people. I'm disabled as well, but to look at me you wouldn't realise it. We also do a lot of work with disabled school and college children," Phil adds. "We employ them for 12 months with a buddy from the school."
We ask Jane Billson, Evtec's head of HR, what the firm does to accommodate its staff members' disabilities. "We do workstation assessments, and we make adjustments for people," she says. "For example, we have our jigs and fixtures height-adjusted to suit individual requirements; we have wheelchair access on site. We also have a few people on site that can use sign language to a specific level."
While Covid may have partly been the undoing of some firms, another disruptive force, Brexit, has played to Evtec's strengths. "One thing we're really good at is doing the firefighting for OEMs [original equipment manufacturers]," David Roberts says. "So if JLR decided it couldn't make Defender any more this week and was to focus on Velar, as an example, we're well equipped to be able to move our assemblies to Velar really rapidly. We're good at being agile. We can make change upon change here."
Now under the watchful eye of David and his team, the future looks bright for Evtec, despite years of upheaval and uncertainty. And the move to electrification doesn't phase the firm, either. "There has been a concentrated effort on EVs and EV sub-assemblies, and that's going to grow as we need to move away from ICE," David says. "We've become more and more EV-related, and that's one of the reasons Evtec became the chosen name for the relaunch."
It's clear that David is fond and proud of the staff who work for Evtec. "All the people who come into work with disabilities have an enthusiasm and a motivation to overcome their difficulties," he add. "They make light of their difficulties and brush them away. It's an uplifting thing and puts into perspective all the things that are going on in the world."
We find out if disabled drivers are being left behind when it comes to chargepoint access...