Don't leave disabled drivers behind in the switch to electric cars
Britain's rapidly growing charger network is under fire from disabled charities - Auto Express investigates
According to the UK Equality Act 2010, it's illegal to discriminate against individuals with disabilities. Why then, do so many companies and organisations involved in the installation of new EV infrastructure seem oblivious to that responsibility?
Whether you look at facilities provided by national charging networks, retailers, car park providers or local authorities, the picture is the same. There's been a systematic failure to anticipate disabled needs when installing charging infrastructure, and there's no Government regulation as a back-stop to ensure disabled needs are met.
We've talked to a range of charity and mobility organisations, who all paint a bleak picture of the current state of the EV sector from an accessibility perspective, and point to an urgent need for action so the UK's 14 million disabled people aren't left behind.
To get a feel for the issue, we accompanied charity Disabled Motoring UK on an audit of Brighton and Hove City Council's public charging points. The auditing team highlighted a wide range of challenges faced by disabled drivers using Brighton's (government grant-funded) chargers, ranging from bays that are too small for unloading wheelchairs, narrow obstructed pavements and a lack of dropped kerbs that made it difficult to get close to the charging equipment even when unloading was possible.
The chargers themselves were often too tall, so screens could not be seen clearly from a seated position, while charging sockets and cables were typically mounted high-up and could be difficult to extract. That's aside from the generic issues of CHAdeMO and CCS outlets and sockets installed on electric cars that can be hard to manipulate, especially when attached to weighty and unwieldy cables, and before the team got to the issues of appropriate lighting, audio-visual support or signage.
Brighton, along with some other local authorities, are beginning to take note of their accessibility obligations. Paul Richardson who runs the city's EV charging projects and invited the Disabled Motoring UK auditors to review its installations, says future tenders will include an accessibility brief that suppliers and installers will have to meet.
British Standards Institute (BSI) standards for charge point accessibility are in the works, although still a year away, and even when they arrive there's no regulatory framework to ensure BSI-approved accessible chargers will be installed in the numbers required.
"We are seeking views on taking powers to mandate accessibility standards at UK public chargepoints as part of the Future of Transport Regulatory Review," the Department for Transport told us. Meanwhile the industry is racing ahead with new charger installations at a rate of thousands per year.
Pending legislation, the prospect of leaving accessibility to the UK's burgeoning public charge point network in the hands of commercial organisations is a grave concern for Disability Rights UK.
"Installing charging points for electric vehicles is providing a service, and as such is covered by the Equality Act, which requires service providers to anticipate the needs of disabled customers," said Fazilet Hadi, head of policy at the charity.
"Charging points should be accessible to wheelchair users, those with dexterity issues and people with sensory impairments. Those commissioning charging points without considering their duties under the Equality Act are breaking the law. The Government needs to take urgent action to prevent thousands of inaccessible charging points being installed. Neglecting the needs of disabled drivers is utterly shocking. It's turning the clock back."
Partnership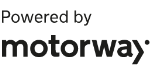 Need to sell your car?
Find your best offer from over 5,000+ dealers. It's that easy.
Helen Dolphin MBE is a member of the Disabled Persons Transport Advisory Committee, the statutory body advising the Government on transport needs for disabled drivers. She says it's taking steps to address accessibility, but progress is painfully slow.
"I've been raising the issue of accessible EV charging infrastructure with ministers for years," she said. "Things move very slowly, it's baby steps. You get used to it."
Disabled Motoring UK's CEO Graham Footer says simply that there's a disaster waiting to happen. "The law makes it very clear that it's illegal to discriminate in the provision of goods and services, and a lot of changes need to be taken on board now," he said. "Otherwise it's going to cost a lot of money to put things right in future, because when disabled drivers start to challenge the legality of many of these installations in the courts, they will undoubtedly win."
What we want
Urgent provision of accessible EV charge sites.
Government regulation on minimum numbers.
Companies to meet Equality Act 2010 obligation.
More people talking about EV accessibility.
What we found
Graham Footer, CEO Disabled Motoring UK
"If disabled people start taking those providing chargers to court, they will certainly win."
Alan Norton, Disabled Motoring UK
"I'm disappointed so little has been done. Everyone needs to go back to the drawing board, and we need government regulation now."
Chris Girling, Disabled Motoring UK
"The amount we have to do worries me. Right now these things are not even right for non-disabled drivers."
Paul Richardson, Brighton and Hove Council
"We hope our new standards will make up for the lack of government rules around EV charging."
Reaction: what the charging network says
We asked five leading providers to reveal how many – if any – parking bays in their charging networks are 'Blue Badge accessible'. Most were unable to provide the requested information, but shared the view that more needs to be done.
BP Pulse
"We're working with the DfT, Motability and others to identify current challenges, and with BSI on chargepoint accessibility standards. We have a number of accessible bays across our network, including at least one accessible bay wherever we deploy ultra-fast chargers on BP forecourts (40 sites and growing) and we've set up an accessibility team to focus on these issues."
Instavolt
600 chargers, plus plans for 5,000 by 2024/5
"We know as an industry we have to do more to accommodate less able drivers. I often speak to customers directly on these issues and we are engaged with Motability to further understand the challenges that drivers who need accessibility spaces face when trying to charge their car. We know more must be done to make EVs as easy to use and inclusive as possible." (Adrian Keen, CEO)
Pod Point
5,200+ chargers
"We don't hold data on how many of our chargepoints serve accessible bays. Pod Point is currently working with the industry to establish best practice for the provision of accessible charging infrastructure, whilst working with its chargepoint hosts (who own the chargers) and partners. The process will consider the provision of a certain proportion of chargepoints to be specifically accessible for disabled users."
Osprey
450 chargers plus plans for 2,000 chargers by 2024
"The majority of charging bays that Osprey have installed are in existing car parks owned and operated by retail or local authority landlords, and hence we can often be restricted in deploying fully BSI-compliant charging bays by an existing site layout. There is a need for clear legislation on what minimum standards should be met for any new EV charging bays, so that local authorities and private retail landlords understand that when they embark on their EV charging roll-outs they need to release the requisite amount of bays and space."
Tesla
Declined our invitation to comment.
Motability's view
Motability provides disabled drivers with 222,000 cars annually on a three-year replacement cycle, and says six per cent of clients are already choosing new EVs. However, if the issue of accessible charging is not addressed, it's one of a variety of factors that could see disabled users being left behind.
"Our research identified that by 2035, up to 1.35million disabled people will be wholly or partially reliant on public charging infrastructure, but that it has not been designed with their needs in mind," said Catherine Marris, Head of Innovation at Motability.
"As the 2030 ban on the sale of new petrol and diesel cars approaches, it is imperative that disabled people aren't left behind in the race to install the UK's charging infrastructure. Work to secure accessibility standards is vital as the rapidly expanding chargepoint market means that many operators may lock in designs and infrastructure for many years without considering accessibility for disabled users.
"We're working with Government, industry, charities and most importantly, disabled people, focussing on practical changes that will ensure disabled people aren't left behind as the UK transitions to electric. We have sponsored the British Standards Institute (BSI) to develop accessibility standards for EV charge points across the country, and are working with Designability (a human-centred design charity), to conduct user research to ensure the standards capture the needs of disabled users."
Auto Express Equal Access For All campaign