World's first full-body airbag child car seat in action
Cybex looks to crack the problem with airbags in child car seats
Watching a test sled being catapulted backwards by a huge piston is a "blink and you'll miss it" affair, but the safety implications of the first full-body airbag-equipped child seat from Cybex could be longer-lasting. 
That's why we found ourselves at Cybex HQ in Bayreuth, Germany, to see this exciting new tech in action for ourselves. It's not often one gets to witness the launch of a truly groundbreaking product, after all, but the new "automotive-grade" Anoris seat may be just that.
Here in the UK the tragedy of child road deaths has declined significantly in recent decades. From 12,458 under-16s killed or seriously injured in 1979, the figure had dropped to fewer than 2,000 by 2015. Seventy per cent of casualties are child pedestrians, but 14 per cent are passengers in cars, which means almost 300 deaths or serious injuries occur when kids are – or should be – protected by child seats. The US reported 608 passenger deaths among under-12s in 2019, nearly 40 per cent of whom weren't restrained in child seats, on top of 91,000 casualties. Across the EU, half of the annual toll of 600-plus child road deaths are passengers in cars.
Airbags for adults have been fitted as standard to new cars for years, yet children haven't been so fortunate, for a range of technical reasons. It's a problem Cybex has been working on since 2005, when Martin Pos founded his firm with a promise to one day develop integrated airbags in car seats. "Everyone was saying 'it doesn't work, it's going to be too expensive, we don't have the technology'," the boss told us. His response to the nay-sayers? "Fantastic, let's do it."
Cybex has grown in its 15-plus years, and is now a major player in the child-seat field. Its products routinely score top ratings in the tough ADAC tests, a fact which Pos attributes to lessons learned early on in his career.
"Thirty years ago, the company I was working for received four different 'not recommended' reviews for safety from different titles in two months. I was sales and marketing director, and the company almost went bankrupt," he said. "So I first met Franz when he was telling the media those products were really bad, and I was employed by the company making them. It was really horrible, but I learned the hard way to understand the testers. We managed to turn things around, and Franz and I started building a relationship over 10 years."
'Franz' is Franz Pelaska, the engineer formerly in charge of testing at Germany's ÖAMTC, a motoring consumer group that's one of the leading child-seat testing organisations. Pos asked Pelaska for his recommendation on hiring a chief engineer, and Pelaska ended up joining Cybex instead, subsequently masterminding the engineering journey that began with the development of a cushioned child restraint replacing the traditional harness in the Cybex Pallas chair of 2009.
Pos added: "When we started, we were just five or six guys. Now we are 12,000 people around the world in 100 countries with seven factories all over the world. We always said we'll never give up the dream, because one day it will be possible. We just needed to produce enough volumes of all kinds of seats so we could afford the investment."
Partnership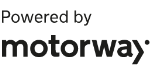 Need to sell your car?
Find your best offer from over 5,000+ dealers. It's that easy.
So what of the results? Well, Pos boldly claims his team's dedication to the task of developing algorithms, sensors and electronics, not to mention the airbag itself, puts Cybex 10 years ahead of the competition. The seat reverses current wisdom – previously promoted by Cybex itself – that children up to four are safest in rear-facing child seats. Thanks to the airbag now installed in that prescient 'safety shield' restraint, the Anoris seat claims to offer 50 per cent greater protection than conventional forward- facing seats, and to enjoy active and passive safety levels that are greater than rear-facing alternatives.
The seat deploys its C-shaped airbag in milliseconds in front of the child, supporting their fragile head and neck. The bag inflates from a small gas cylinder, and because it's low volume and at relatively low pressure, the chair doesn't require the explosive inflation device of an adult airbag.
Priced at around £600, the Anoris T isn't cheap, but with its wider than usual age range (most toddler seats only fit up to four-year-olds) and the added advantage of being easier to monitor than a rear-facing seat, we have to say the realisation of Pos's dream could be pretty compelling. If that 10-year advantage is genuine, it will be interesting to see how the child-seat-safety sector responds.
Now read why experts are saying more measures are needed to keep older drivers safe...