What's it like to drive a car with Nissan e-POWER?
Nissan's Qashqai e-POWER offers drivers many of the benefits of a full EV, but without the associated lifestyle changes such cars can necessitate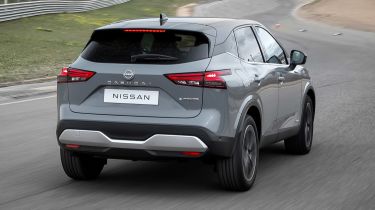 Advertisement feature from

 Switching to a fully-electric vehicle can be a big decision, and one that some motorists aren't quite ready to take just yet. Thankfully, Nissan's e-POWER technology is here as a stepping stone, providing a smooth, EV-like driving experience along with improved fuel efficiency[1] - but in a way that makes it just as hassle-free to run as any combustion or hybrid vehicle. Plus, with the arrival of the new Nissan Qashqai e-POWER, this technology is available in a very practical and easy-to-live-with package.
How does it work? 
Before delving into the driving experience of the new Nissan Qashqai e-POWER, we should take a look at the ins and outs of its powertrain. At its core is a 'VC-Turbo engine', which operates in a radically different way to a conventional petrol engine. 
The 'VC' stands for 'variable compression'. Rather than joining its pistons to the crankshaft using conrods, the VC engine uses a sophisticated motor-actuated multi-link system. This makes it possible to alter what's known as the top dead centre (TDC) and bottom dead centre (BDC) positions of the pistons, thus continuously varying the compression ratio from 8:1 (high load) to 14:1 (low load).  
This provides plenty of power when the driver demands it, putting the engine in a higher compression ratio, and efficiency when they don't, with the engine adopting a lower compression ratio in such situations. Further highlighting the innovative nature of e-POWER, it's worth noting this clever engine never directly drives the wheels.
Instead, the VC-Turbo acts like a generator, keeping a 1.97kWh battery pack topped up with electricity. This battery is also fed energy recuperated under braking, which would otherwise be wasted. The pack feeds a 188bhp, 250Nm motor which powers the front wheels.
e-POWER first arrived in the Japanese market Nissan Note in 2016, proving extremely popular, with the car soon topping the country's sales charts. The Qashqai e-POWER features an evolution of this concept, incorporating a larger engine and battery while receiving further development here in the UK, at the Nissan Technical Centre Europe in Cranfield.
How does it drive?
As it's the motor providing forward propulsion rather than the engine, the Qashqai e-POWER delivers impressively smooth acceleration off the line. It's able to get up to your required speed quickly and with minimal fuss, completing the 0-62mph sprint in just 7.9 seconds.
A lack of a traditional gearbox noticeably cuts down on vibrations felt in the cabin, and with the e-Pedal Step enabled, it's possible to drive mostly using only the throttle pedal, with regenerative motor braking giving up to 0.2g of deceleration whenever the driver lifts off. The Qashqai e-POWER will slow the car down to 6mph, meaning the brake pedal only needs to be used for bringing the car to a complete stop and for bigger brake inputs. As such, you won't often find yourself switching between pedals. 
When the engine does need to fire up, the transition is subtle enough that you don't always notice. Under heavier load, meanwhile, Nissan's 'Linear Tune' calibration ensures the engine speed rises in tandem with road speed, giving the driver and passengers a greater sense of connection to the powertrain.
Much of the time, however, the engine won't be active - when assessed by the WLTP emissions regime, the Qashqai e-POWER spent 64 per cent of the test powered by electricity alone. This is good news for fuel economy and emissions, with official WLTP figures of up to 53.3mpg and CO2 emissions as low as 120g/km[2]. It's equally good news for the Qashqai's occupants, who'll be treated to the kind of quiet, pleasurable drive normally associated with full EVs.
Like other models in the range, the Qashqai benefits from a smooth-riding chassis that's adept at soaking up imperfections in the road surface, well-weighted steering and a, composed handling attitude. 
Partnership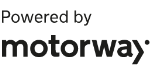 Need to sell your car?
Find your best offer from over 5,000+ dealers. It's that easy.
The crossover is also well-placed for the e-POWER treatment, with an abundance of aluminium panels saving a considerable 60kg, keeping the overall weight low to make the most of its new powertrain.
Is it time you discovered the benefits of e-POWER for yourself? 
[1] vs Qashqai with mild hybrid
[2] WLTP figures for Qashqai e-POWER N-Connecta and Tekna grade. WLTP figures shown are for comparability purposes. Actual real-world driving results may vary depending on factors including weather conditions, driving styles, vehicle load or any accessories fitted after registration.