Fiat Panda 4x4 video review
Tom Phillips gets behind the wheel of the new Fiat Panda 4x4 to find out how it copes in the sticky stuff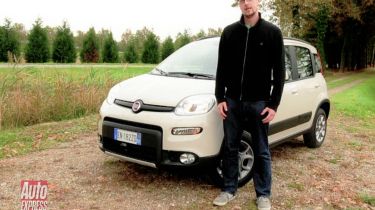 The Fiat Panda is now in its third generation, and with it comes the arrival of this – the Panda 4x4.
It's currently the only supermini on sale with four-wheel drive, and is one of the cheapest cars in the UK with off-road ability.
The rugged looks and raised ride height make it perfect for country living, while the compact dimensions and comfortable ride mean it's also at home in an urban environment. Economical engines – including the ultra-efficient 0.9-litre TwinAir petrol – ensure it's affordable to run, too.
Check out our video and read the review for our thoughts on the tough new Fiat Panda 4x4.