Fiat Panda - best small cars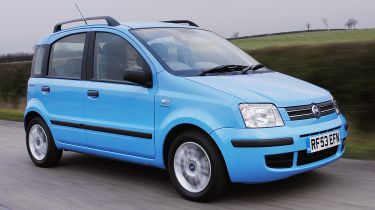 Our pick: 0.9 TwinAir 85PS EasyPrice: £11,510
The Fiat Panda isn't the most fun to drive of the city car clan, but you can't argue against the premise that it has character by the bucket-load.
The car's chirpy personality comes with decent ride comfort, and sprightly enough handling to make it terrific in the city. Out on the motorway there's a little too much engine noise to make extended journeys truly relaxing, but at least you can carry plenty of stuff in the practical cabin and boot. Or you can opt for the diesel powered Panda Trekking or Panda 4x4 models, which cope with motorway cruising much better.
If you intend to stick to the city, the TwinAir model with 84bhp is the one to have. It's a 0.9-litre twin that makes all the right noises, and has the most mid-range grunt. The high driving position and excellent visibility make the Panda very easy to drive in town too.