Cheapest cars to run 2023
When it comes to total cost of ownership, cut-price entry-level models aren't always the best. So what are the cheapest cars to run in the UK today?
When you're looking for a new car on a tight budget, chances are you'll be focusing on the windscreen sticker prices for an array of city cars, superminis or small SUVs. You'll probably also be looking at the latest PCP finance deals in the hope of saving some more money, but are you also considering the long game? Which new model is really the cheapest to run over the long term?
The cost of any car isn't just about the amount of money you need to find up front, you'll need to consider how much you're likely to spend on fuel, maintenance, road tax and insurance over your whole ownership period. It's also worth remembering that you'll get a chunk of money back when it's time to sell. Taking all of these factors into consideration produces a Total Cost of Ownership (TCO) figure - a number that's easy to work out after you've owned a car, but predicting a TCO figure before you buy is a bit of a black art.
So we've teamed up with the experts at car data firm CAP HPI, and with the benefit of their expertise and algorithms, we've come up with predictions for the cheapest new cars to run that are on sale in 2023. CAP is the industry leader for new and used car valuations, and its figures are widely used by manufacturers to calculate new car finance costs.
To avoid being repetitive and increase the range of choice, our list excludes duplicate models if more than one specification of the same car falls into our roster of low running cost champions. Instead we've picked the best performer from each model range.
Our TCO calculations are based on a typical three-year/30,000-mile ownership model too, and while this might not be the car buying pattern everyone follows, it's a great basis for making running cost calculations and comparisons.
Now, on to our winners. As you can see it's not just bargain basement eco-boxes making the grade in 2023 and electric, petrol and diesel cars are all becoming viable options - you'll just need to make the best decision depending upon your requirements from a car.
Top 10 cheapest cars to run
Without further ado, here are the brand new cars that cost the motoring equivalent of next to nothing to run, in reverse order…
10. Mazda 2 Hatchback 1.5 Skyactiv G 75 Centre-Line
The Mazda 2 is one serious contender in the supermini class, combining good looks, practicality, engaging driving characteristics and decent economy, making it one of the most all-round appealing options in its class.
The entry level 74bhp unit is teamed to a 5-speed gearbox, returning an efficient 58.9mpg while putting out 107g/km of CO2. Being a smaller car with a larger engine (compared to its rivals) the Mazda gets away with its modest power output, with a 0-62mph figure of 11.3 seconds. To make good progress the car needs to be worked hard, this is when the relatively smooth engine starts to sound coarse, with a booming noise making its way into the cabin. However, the engine is much happier below 40mph or so, making town and city driving a pleasure.
Partnership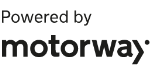 Need to sell your car?
Find your best offer from over 5,000+ dealers. It's that easy.
The ride allows for plenty of confidence through corners with decent body control, agile responses and decent levels of grip - the firm ride can be a slight issue over rougher roads, however. The driving experience is refined and comfortable enough to make the 2 an excellent long-distance cruiser, not just an urban runaround.
With reasonable new and used purchase prices, the '2' doesn't cost much to buy or run - giving a per-mile price of 41.4p. All Mazda 2 models include a high-definition seven-inch touchscreen which is straightforward to use, with integrated sat-nav and Apple CarPlay and Android Auto connectivity - plus lots of safety features.
9. Kia Rio Hatchback 1.2 DPi 2
Before we get on to the good points, we confess there are a few reasons not to recommend a Kia Rio. While the current fourth generation isn't a huge step on from the Mk3, the Rio does have some hard and cheap-feeling interior plastics, which hurt its case in a hugely competitive supermini class.
The 1.2-litre, naturally aspirated petrol engine in this version also has to be worked hard to get the best out of it, and has a fuel economy figure of 49.6mpg - still a decent return, just not as good as some of its rivals listed below.
But, crucially, the Rio is a very cheap car to buy, and the 1.2 is only in insurance group four. Overall you're likely pay just 41.1p per-mile to run one for 30,000 miles over three years, totaling just over £4,100 per year.
It's also a very practical car, with an abundance of cubby holes and a big-for-the-class 325-litre boot. While the cabin isn't quite as roomy as the competition, though there is enough space to carry four adults and the driver gets a reasonable range of seat and wheel adjustment. 
As standard, the 2 trim comes with Bluetooth and USB connectivity, as well as an eight-inch touchscreen with Apple CarPlay and Android Auto. All models, aside from entry-level 1 spec, come with additional USB charging ports in the back for rear passengers.
8. Volkswagen Up! Hatchback 1.0 65PS Beats 5dr
The Volkswagen Up! has been near the top of the city car class for over a decade and there's a good reason for that - it's more sophisticated than its looks or size suggests.
The Up! feels comfortable and stable on the road, making it enjoyable to drive and the engine doesn't feel overwhelmed or underpowered for the occasional motorway trip. With prices around the £15,000 mark at the time of writing, the Up! is still one of the cheapest cars on sale in the UK and used prices are strong. 
The frugal 1.0-litre three-cylinder petrol motor produces 64bhp, 119g/km of CO2 and a combined fuel economy figure of 55.4mpg. The VW's chassis delivers superior levels of grip and precision, allowing you to carry more speed into corners than you might imagine. This precision is matched by a level of composure city car rivals have difficulty matching. 
The Beats trim sits in insurance group 3. The interior is simple and can feel a tad sparse but the quality is high, with many infotainment features delivered through a smartphone app as there's no integrated touchscreen unit available.
Over a total of 30,000 miles the Up! will end up costing around £11,759 to run, working out at £326 per month or 39.2p per-mile - which is pretty impressive for low-cost motoring.
7. Fiat Panda Hatchback 1.0 Mild Hybrid Top
The Fiat Panda is a city car which offers something a little different to its rivals such as the Hyundai i10 or Volkswagen Up! While its competitors have more modern designs or utilise cabin space more efficiently, they can't match the Panda for personality or style.
Around town, the Fiat shines thanks to its high driving position, great visibility, light controls and soft suspension, easily soaking up bumps in the road. The Mild Hybrid 1.0-litre engine is the range mainstay, delivering 69bhp and a 0-62mph time of 13.9 seconds, putting out 126g/km of CO2. Insurance should also be cheap with standard versions of the Panda rated between insurance groups three and six. Over the course of 30,000 miles or 36 months, the Panda should cost roughly £11,499 - that's £319 per month, or 38.3p per-mile.
While the interior of the Panda may not be able to match its rivals for plushness, the chunky switchgear and bright fabrics add to the overall personality of the car - giving it a robust feel. All models except the entry level one come with the Fiat Uconnect infotainment set-up featuring Bluetooth connectivity, a dash-top cradle for your smartphone for navigation and more. The system also comes with steering wheel controls to make life a little easier.
6. Hyundai i10 1.0 MPi SE Connect 
The i10 is based on the same platform as Kia's Picanto, sharing the same 1.0-litre, 66bhp engine, but features slightly sportier and more aggressive exterior styling.
Unfortunately, it's not quite as smart inside, with a pretty plain interior design and layout. Again, though, it's very well made, and spacious. In this SE Connect trim, you get a limited amount of kit, including cruise control, Bluetooth connectivity and an eight-inch touchscreen with Apple CarPlay and Android Auto. 
The current generation i10 has a longer wheelbase than the car it replaced, which helps to improve the ride and handling. There are better-driving or handling city cars in this dwindling class, but you'll have to pay more to buy and run them. 
The Hyundai has everything stacked in its favour when it comes to reducing its TCO figure and at 37p per-mile this is a very affordable car. Fuel economy stands at 56.5mpg and CO2 figures of 119g/km. The i10 also sits in insurance group 4, meaning it shouldn't break the bank when it comes to getting insurance.
5. Toyota Aygo X 1.0 VVT-i Pure
The Aygo X is Toyota's intriguing way of staying involved in the shrinking city car class, with the Japanese firm turning its smallest car into a micro-SUV. With its distinctive looks, surprising practicality and decent levels of equipment, the Aygo X makes a tempting purchase if you're looking at this end of the market.
Class-leading residual values mean the Aygo X performs strongly in terms of low total cost of ownership, despite being more expensive than the car it replaces and as much as some cars in the class above. The TCO over 36 months or 30,000 miles will cost in the region of £11,102 or 37p per-mile. 
Fuel economy of 56.4mpg will help keep fuel bills down, while CO2 emissions of 110g/km put it in a £165 tax band The Aygo X should also be pretty cheap to insure, with the entry-level Pure trim model sitting in insurance group 5 (out of 50).
4. Dacia Sandero 1.0 TCe Essential 
Another larger car to appear on our list, the Dacia Sandero is in the B-segment supermini class, yet costs less to own than many small city cars on this list. 
When it launched, the original Sandero was Britain's cheapest car to buy outright, and by some margin, but it was much more basic back then. It's since grown up, thanks to a close relationship with the current Renault Clio. Also, the famously simple Access trim, with its lack of body-coloured bumpers, a radio or air-conditioning is no longer part of the Sandero range.
Regardless, the Dacia is still an excellent-value car, especially considering its now more-refined nature, with improved ride comfort and a relaxed setup making it a decent car both in town and on the motorway. Interior quality is much improved in comparison to the previous generation of Sandero, with softer touch materials and a generous level of standard kit on the Essential version, including air-conditioning, cruise control and Bluetooth connectivity.
It's particularly cheap to drive, returning 49.3 miles per gallon, although you'll need to be pretty light footed to achieve this figure. The Sandero sits within insurance group 14 making the Romanian offering a fairly cheap car to run and own.
3. Kia Picanto 1.0 2 5dr
Strong values for the car on the used market mean Kia Picanto owners – even those with the most wallet-friendly 1 models – stand to lose only a fairly modest sum through depreciation after three years. Further helping running costs, the least polluting and most efficient Picanto versions puff out 110g/km of CO2 and can achieve up to 58.9mpg, which makes for low fuel bills and keeps the first year of vehicle excise duty pegged at £170.
You will have to compromise on performance – the derivative we're looking at here uses the entry-level 1.0-litre engine, which produces just 66bhp. The '2' trim level features a four-speaker sound system, USB and aux-in ports, and you do at least get 14-inch alloys, air-con and all-round electric windows as standard.
The Picanto feels well made inside, with a spacious cabin featuring an abundance of premium-feeling materials. It's also very comfortable and refined for such a small car, and fun to drive, even if the Volkswagen Up! has it beaten for dynamics overall. As a final bonus, every model in the Kia range is sold with a brilliant seven-year warranty.
2. Citroen C3 1.2 PureTech You
The C3 might be a supermini, yet it beats many city cars to the punch on running costs. Not only that, but the Citroen is also one of the strongest contenders in the B-segment, marking itself out with a greater focus on comfort rather than sharp handling.
It's roomy, stylish, and efficient, with the 82bhp 1.2-litre engine returning up to 51.4mpg. The motor has to be worked hard for brisk progress, but it's potent enough for us to have no qualms about swerving the more expensive and less economical 109bhp turbocharged version. 
CO2 emissions are 122g/km and the C3 slots into insurance group 14. Residual values are below par for the class, but the TCO figure is healthy thanks to the low initial price of the C3 range's You trim.
The spec is simple, as you'd expect, but will tick all the right boxes for most buyers, offering electric front windows, air-conditioning, cruise control and a DAB digital radio with Bluetooth connectivity. Overall, across a 30,000-mile ownership the C3 will set you back roughly £10,366 or £287 per month - this works out at around 34.5p per-mile.
1. Citroen Ami
Total cost over three years/30,000 miles: £8,290
Monthly: £230
Per mile: 27.6p
The Citroen Ami could be seen as something of an imposter here as it's technically not a car at all - legally it's classed as a quadricycle. But it still has four wheels, a steering wheel and an enclosed space with seating for two people. The Ami can also be run for as little as 27.6p per-mile, a significant saving over even the next best car here, the Citroen C3. This adds up to a running cost of just over £2,760 per 10,000 miles.
There's a slight caveat, however, because very few Ami owners will end up doing as many as 10,000 miles a year, because the French quadricycle is a vehicle that has been built specifically for  those who clock up lower mileages in built-up urban environments. With a lack of creature comforts, a range of only 46 miles and a top speed of 28mph, it wouldn't be suitable for longer trips and those cost savings demand real compromises. 
It's propelled by an 8bhp motor, fed by a 5.5kWh battery pack that takes four hours to charge. The Ami is under 2.5 metres long, has a turning circle of 7.2 metres and weighs less than half a tonne. It offers truly back-to-basics motoring, with a low TCO to match - at just 27.6p per-mile.
That headline TCO figure is driven by the fact that the Ami costs just £8,095 on the road at the time of writing – a little more than we'd hoped, but far less than the UK's cheapest actual car. Thanks to its electric powertrain and zero vehicle excise duty, the Ami can provide low-cost motoring on lower mileages.
Case study: living with An Ami
"Could you live with an Ami?" Well, the Fowler family did for a while and it could well have a place in your family fleet. "If you're just going to be popping to work or to the shops and you live somewhere where the 28mph top speed isn't going to cause you problems with queues of traffic behind you, then the Ami could well be the perfect solution. I reckon you'd end up using it more than you first thought – if only because it's so much fun to be in.
You'll have to be prepared to be stared at lots and answer lots of questions, but that's part of the appeal; it's a car that creates interest, as it did with my kids – all young drivers – and all of them loved the Ami.
Sure, the tiny Citroen has its limitations, its top speed being one of them. As its position as Britain's cheapest car to own suggests, it's built to a price, but Citroen's designers have played to those strengths, having fun with the design inside, too. While it's easy to drive, the ride is a bit firm and you hear every stone popping up off the road surface. But it'll put a smile on your face and won't cost you much to own. Which is why I love it so much."
Cheapest cars to run 2023
Here's the final list of the cheapest cars to run in full. Click the links to read the full in-depth reviews on each car…
How to cut your fuel costs
CAP's Total Cost of Ownership figures are based on the manufacturer's official fuel economy figures, but what if you could do even better? Follow our tips on cutting fuel costs and you could spend even less on Britain's cheapest cars to run than we've listed above.
Don't buy your fuel at a motorway service station
Buying fuel at a motorway service stations is a bit like buying a burger inside the stadium at a U2 concert - you'll pay a lot more for the privilege. 
Find the cheapest petrol station in your area
Use a website or app to find the cheapest petrol or diesel prices in your area - some cars with connected services even have this feature built in. In some cases you'll be able to save around 35p per litre just by peeling off the motorway and filling up at a nearby fuel station, saving around £20 per fill depending on the size of your car's tank.
Use a fuel loyalty card (including Tesco Clubcard and Nectar)
When you do need to fill up, make sure you subscribe to any loyalty schemes that can net you discounts just for filling up. Most major chains run them, and supermarket forecourts mean you can enjoy benefits such as your Tesco Clubcard or Nectar card (valid at Sainsbury's, BP and Esso) both in the shop and while filling up.
Drive smoothly
Driving smoothly can help save fuel, because petrol and diesel cars use more energy when accelerating hard, and the more often you brake, the more often you'll need to pick up speed again. To avoid this, build speed gradually and try to anticipate traffic and junctions so you keep rolling as much as possible.
Plan your journeys
Plan your journeys to make the most of fast and flowing roads (which tend to be better for fuel economy), rather than simply taking the most direct route through traffic black spots or villages, where you're likely to slow to a crawl and have to change speed more often.
Reduce weight
Manufacturers tirelessly strip as much weight out of cars as possible to reduce CO2 emissions and boost fuel-efficiency, so don't undo all their good work by leaving the boot full of sports gear and burning more fuel than necessary.
Maintain your car
Ensuring tyres are correctly inflated, the engine oil is changed and air filters are replaced are all key to making sure a car runs at its best. Driving with underinflated tyres in particular will mean you visit the forecourt far more often than anticipated.
Climate control
Air conditioning and climate control are wonderful things, both for keeping a car cool in summer and demisting windows in winter, but they also take lots of energy to run. If the weather permits, turn it off as often as possible, or run it in 'Eco' mode if your car has one.  
What's the cheapest car to run that you've ever owned? Let us know in the comments...