Ford and Red Bull to partner for 2026 F1 season
Ford will be the engine supplier for Red Bull from 2026, ending a 22-year hiatus from Formula One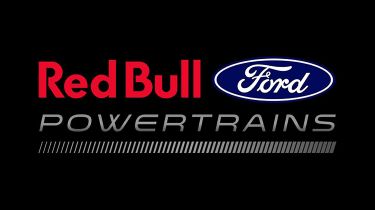 2026 will see one of the most decorated brands in F1 return to the sport as Ford has announced it will supply engines to the Red Bull team. 
With 10 Constructors' championships and 13 Drivers' championships, Ford is the third most successful engine manufacturer in Formula One history. It will team up with Red Bull - which has won five Constructors' championships and six Drivers' championships since its first season in 2005. Red Bull's sister team Scuderia AlphaTauri will also utilise Ford power units and the deal between Ford and Red Bull will run from 2026 until "at least 2030". 
The regulation changes that will be implemented from 2026 are designed to make F1 more sustainable. The two firms will begin work from this year on a new power unit to adhere to the new technical regulations. These include the need for a 350kWh electric motor combined with a combustion engine to run on fully sustainable fuels. 
In a statement, Ford said "FIA and F1 have a commitment to sustainability with increased use of electric power as well as sustainable fuels – one of the key reasons for Ford to return to Formula 1". This change is also said to be a key motivation for Audi, which also plans to join F1 in 2026 in a recently announced joint venture with the Sauber Group. 
Christian Horner, Oracle Red Bull Racing Team Principal and CEO also spoke on the announcement: "It's fantastic to be welcoming Ford back into Formula 1 through this partnership. The ability to benefit from an OEM's experience like Ford puts us in good stead against the competition. They are rich in motoring history that spans generations. From Jim Clark to Ayrton Senna and Michael Schumacher, the lineage speaks for itself." 
Do you think Red Bull and Ford will prove to be a successful partnership in F1? Let us know your thoughts in the comments section...