Honda NSX old vs new - to Spa and back
Auto Express hits the road in both generations of Honda's NSX supercar to see the GT racing version in action at Belgium's Spa 24 Hours race
The story of the Honda NSX is by now well known to most petrolheads: the Japanese brand decides to take on the creme-de-la-creme of traditional European supercar manufacturers, benchmarks against the Ferrari 348, gets handling feedback from Ayrton Senna and insists that the resulting 'New Sports eXperimental' car will boast the same quality, reliability and ease of use as its more mainstream passenger models, while being just as thrilling to drive as the competition.
Well received on launch, if not a runaway sales success, the sleek and handsome Honda NSX  remained in production until 2005 with only minor changes, refinements and updates made during its 15 years on sale. It has since become a rare and sought-after 'modern classic', especially in manual-gearbox form.
Auto Express had the opportunity to get reacquainted with both the original and recently launched second-generation version of the NSX, as the GT3 motorsport version of the latter made its first appearance in a 24-hour race, at the Spa-Francorchamps Grand Prix circuit in Belgium. First on the agenda was some time in a 2005-registered example of the legendary original.
Honda NSX: past perfect?
The first-generation NSX's on-paper power and performance figures are relatively modest by the standards of today's supercars (a 276bhp power output, 0-62mph in 5.7 seconds and a top speed of 168mph) and it doesn't feel as effortlessly fast as a modern hot hatchback (like Honda's own Civic Type R). Instead, the NSX rewards engagement and commitment from its driver, as a true sports car should. Rather than out-and-out speed, the appeal of the first-generation car comes from how it feels as you drive. The steering has just the right amount of weight and the car feels wonderfully light and accurate to thread down a typical British country road.
The 3.2-litre V6 engine needs to be revved hard to get the best out of it, so frequent gearchanges are necessary to keep the engine at its most potent. One of Honda's typically accurate and tight six-speed manual gearboxes means this is no hardship, however. At motorway cruising speed, the car assumes a floaty, gliding quality as the slightly harsh-edged ride experienced at low speeds eases off. Sixth gear is tall enough to keep the revs low, so the Honda makes a perfectly acceptable long-distance tool, although there's significant wind and tyre roar to be heard at or around the motorway speed limit.
In its day, this NSX was hailed for being vastly easier to drive than intimidating European fare like the Lamborghini Diablo, but the clutch is nonetheless a good deal heavier than what drivers of modern performance cars will be used to. The interior ergonomics also betray the fact that this is a car designed around 30 years ago. The steeply angled dashboard looks good (albeit finished in rather plain black plastic), but means you have to stretch to reach for some controls. The driving position also leaves something to be desired for anyone larger than a jockey: you sit quite high, but limited steering-wheel adjustment makes it difficult to achieve the ideal reclined driving position. There is at least plenty of room ahead of the rear bulkhead to recline the seat, giving your arms room to stretch.
Partnership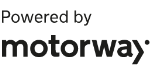 Need to sell your car?
Find your best offer from over 5,000+ dealers. It's that easy.
At the right time and on the right road, though, these imperfections are quickly forgiven and forgotten, as the NSX is so good at delivering exactly what can make driving so enjoyable: interaction, feedback and a genuine sense of involvement. Its lofty reputation is most definitely deserved.
Honda NSX: the new generation
Stepping from the original into the current NSX is almost a disorientating experience: although they're both mid-engined supercars, they could hardly be more different. In place of the original's naturally aspirated V6, rear-wheel drive layout, manual gearbox and complete lack of adjustable settings and driving modes, 2018's NSX packs a 3.5-litre twin-turbocharged V6 boosted by a pair of electric motors, offering four different driving modes and sending power through a nine-speed dual-clutch gearbox to a complex four-wheel-drive system.
Total power output is 573bhp – just over double its predecessor's – and those electric motors mean there's plenty of shove from the moment you hit the accelerator. Speed, grip and handling are all exemplary, and in common with rivals like the Audi R8, the modern NSX is a very easy car to drive very fast indeed. In isolation, it's an extremely impressive piece of engineering, but driven back-to-back with the original, it can't help but feeling a little clinical, detached and overly complicated. Cruising around town silently in EV mode is enjoyable in its own way, but in common with the original, the latest NSX feels and sounds at its best when being pushed, with the V6 engine particularly sonorous at high revs.
Racing return
Apart from appreciating how far supercar development has progressed in the last 30 years, driving both generations of NSX was also a means to an end, getting us to Spa-Francorchamps in Belgium for the Spa 24 Hours, which serves as the centrepiece event of the Blancpain GT Series Endurance Cup championship for production-based GT3 machinery. Contesting brands include BMW, Mercedes, Lamborghini, Ferrari, Audi and Lexus; this year Honda joined the fray with a GT3 version of the NSX developed by its long-time European racing partner JAS Motorsport.
The original NSX has a somewhat chequered competition history, with Honda Belgium entering an example in the 1993 edition of the Spa 24 Hours. Driven by Armin Hahne, Bertrand Gachot and Kazuo Shimizu, the entry secured pole position overall, but failed to finish the race due to a fire. The NSX also made appearances at the Le Mans 24 Hours in 1994, 1995 and 1996 (winning the GT2 class in '95) and has enjoyed competition success at home, winning the Japanese GT Championship (JGTC, later renamed Super GT) in 2000 and 2007.
With backing from Castrol, Honda entered the new GT3 NSX in the Pro-Am category of 2018's Spa 24 Hours, which sees a mixture of professional and amateur drivers share each car. The brand was able to call on the services of its World Touring Car ace Esteban Guerrieri, Super GT works driver Bertrand Baguette and Loic Depailler – a French motoring journalist and son of the late Grand Prix racer Patrick. An offer to race this new NSX was also enough to tempt F1 veteran Riccardo Patrese out of retirement for the first time since he contested the GP Masters series in 2007.
The foursome had to fight back after a puncture early on in what was a hectic and incident-packed race, eventually coming home seventh in the Pro-Am category and 32nd overall out of a starting field of 63 cars – a solid first outing for Honda's GT3 contender in the class' biggest race of the year.
Given the choice, would you take the new Honda NSX or the old one? Let us know in the comments...