Hyundai Tucson N-Line on the way
Hyundai will expand its Tucson line-up with a new N-Line model, featuring a range of styling and interior updates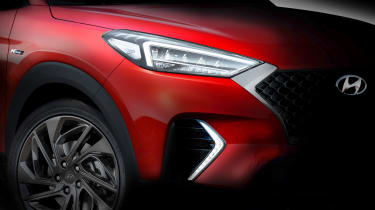 Hyundai will add a new Tucson N-Line SUV to its line-up, previewed by these shadowy teaser shots. The new trim level will likely reach the market by the end of the year, adding a range of exterior and interior upgrades to the standard model.
The performance-inspired Tucson will likely feature N-Line front and rear bumpers, N-Line side skirts, larger alloy wheels, a new diffuser, twin exhausts and a rear spoiler. Hyundai's teaser image also shows an "N-Line" badge on the car's front quarter panel.
Like all N-Line models, the interior of the new Tucson will feature sports seats, a leather sports steering wheel, fresh black headlining and an eight-inch infotainment system with support for Apple CarPlay and Android Auto. Hyundai's second teaser image also shows an "N-Line" badge stamped into the gear selector.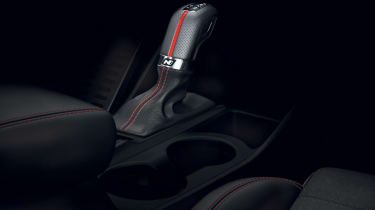 Hyundai's new N-Line trim level will likely be available across the entire Tucson range, with powertrains ranging from the entry 1.6-litre petrol to the range-topping four-wheel-drive 2.0-litre four-cylinder 48V diesel-hybrid.
Now read our review of the standard Hyundai Tucson. Let us know your thoughts in the comments section below…