Hyundai Veloster coupe gets the axe
Hyundai has cut the Veloster from its UK line-up just three years after it went on sale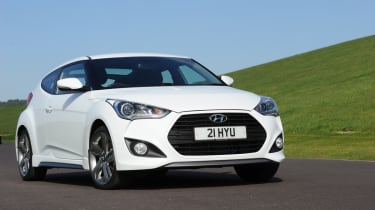 Hyundai UK has today confirmed the demise of its Veloster coupe, killing off the quirky sports car after just three years on sale. The brand's customer site proves this, with no mention of the Veloster anywhere on the main model page. The news was revealed at Hyundai's latest media event in Frankfurt this morning, alongside news of a new Hyundai i30 Turbo – which will take the Veloster Turbo's place at the head of the Hyundai fleet. Disappointing sales figures are believed to be to blame for the coupe's early exit, but customers and the media never really warmed to its limited choice of engines, Marmite looks and unusual 2+1 door layout, either. Revealed in 2011 with a 1.6-litre petrol engine, it wasn't until September 2012 that a higher-powered turbo rewarded the car's sporty design. The Veloster Turbo packed 184bhp and 270Nm of torque but that wasn't enough to steal sales from the popular Volkswagen Scirocco and Vauxhall Astra GTC.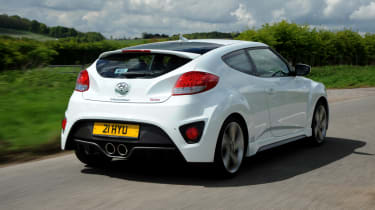 The Veloster always represented pretty good value. Even entry-level models boasted 17-inch alloy wheels, a seven-inch touchscreen and climate control, while top-spec Sport trim added bigger wheels, heated leather seats and a panoramic sunroof. Turbo models came with new seats, a touchscreen sat-nav and an upgraded stereo. However, if you do still want one of these unusual coupes, there's plenty for sale on the used market – each with at least two years manufacturers warranty remaining. We found two-year-old 1.6s with less than 20,000 miles on the clock for just £10,000.
Are you sorry to see the Hyundai Veloster go? Let us know in the comments below...