New Jaguar factory to allow for 'more glamorous' designs
Jaguar's new design centre could see future models become more luxurious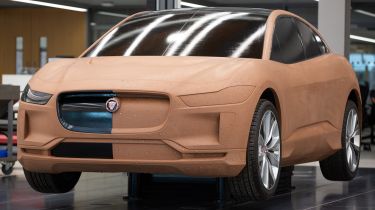 Jaguars could be made even more luxurious in the future - and the newly appointed design director believes that the company's new design facility could help the British brand to achieve this.
The new design centre, opened recently as part of a £500m investment in Jaguar Land Rover's site at Gaydon, will greatly expand the capacity of the British premium brand to produce concepts and production cars. It features an extensive mixture of computer-aided graphics workstations and clay model platforms that feature up to 30 state-of-the-art milling machines; in contrast, Jaguar's old facility at Whitley had just two. Significantly, it also brings the 280-odd design staff together in one building for the first time in Jaguar's history. 
• Jaguar Land Rover creates 3D-printed glove
Speaking at the official inauguration of the new site, Julian Thomson, who recently replaced Ian Callum as Jaguar design director, said the design centre could allow the brand to develop its ideas further, perhaps pushing it into even more luxurious designs.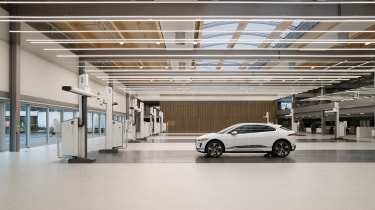 "Maybe we could become even more Jaguar," Thomson said. "There will be change for us as a brand but also changes in the customer market and the requirements and expectations of buyers. Perhaps Jaguar will become even more glamorous; the new design centre will allow us to turn the volume up to a whole new level."
However, Jaguar's head of exterior design, Adam Hatton, said that the facility would focus on perfecting existing models instead of exploring multiple possibilities for Jaguar to expand its range. "This doesn't mean massive expansion of the model line-up," he said. "It'll speed up our processes and allow us to inject even more refinement into everything that we do."
What do you think to Jaguar's designs? Let us know in the comments below...