Jaguar to go all-electric from 2025 with Tesla Model 3 rival possible
New boss Thierry Bolloré confirms that Jaguars are more likely to be crossovers than SUVs. Baby Jag rivals for the Model 3 and Model Y are likely
New Jaguar Land Rover boss Thierry Bolloré has confirmed that Jaguar will become an all-electric car brand from 2025, as exclusively revealed by Auto Express.
Speaking at the announcement of JLR's 'Reimagine' plan, Bolloré confirmed that Jaguar will only build all-electric cars from 2025 and that JLR would be leaving SUVs to the Land Rover brand.
"We want to reposition Jaguar – it will be very different," said Bolloré. "The SUV will be Land Rover. Jaguar will be distinct from Land Rover."
Jaguar Land Rover Chief Creative Officer, Gerry McGovern, is being tasked with leading a team to come up with a new design strategy for Jaguar, and that will also lead to a decision on platform architecture.
Bolloré confirmed that Jaguar will use a unique platform architecture, leaving the impending modular electric/internal combustion MLA (Modular Longitudinal Architecture) platform, plus the forthcoming EMA (Electric Modular Architecture) to Land Rover.
That means that the next generation of Jaguar XJ saloon based on the MLA platform, due to be shown this year and go on sale in 2022, has been axed from the line-up. "XJ does not fit with our new positioning," Bolloré said. "It was a tough decision, for sure, but it was a significant decision."
The decision on an all-electric platform for Jaguar would depend on the design strategy for the cars, as Bolloré explained: "We want the best of the best for the Jaguar platform.
"We let the designers totally free to make the most dramatic designs. Proportion is massively important and that will dictate the platform."  
Compact electric Jaguar
One of the plans on the table when Bolloré arrived at JLR was for a new small electric Jaguar crossover to rival the likes of Tesla's Model 3 and Model Y, as well as the new Polestar 2.
The plan for smaller, electrified Jaguars already has support at board level, with JLR's director of engineering, Nick Rogers, telling us last year: "A small electric Jag would be great – we need to think about that.
"That's a really cool space that ideally we want to be in, and ideally our customers want us to be in – and it's extremely relevant at this time."
Similarly, Jaguar's design boss, Julian Thomson, who now reports into Gerry McGovern is also a fan of smaller cars, recently telling us, "I would love to do smaller Jaguars. I think, reflecting on what's happening around the world, I would love to do cars which are smaller, more efficient and have all the inherent values of a Jaguar, which are a beautiful thing to look at, with a fantastic interior, and are just great to drive – I'd love to do smaller cars like that"
Speaking exclusively to Auto Express at the end of last year, Gerry McGovern said: "It's in its infancy, but I've started to work with the team defining a future design strategy for Jaguar.
"Over the years, I've developed a structured approach where, before we start designing anything, we go through quite an intense creative intellectual process where words are written down to help define a vision. A design strategy evolves from this process to create the guidelines for the design team. The design strategy that we developed for Land Rover over time became the bible for everything we did. 
Partnership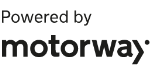 Need to sell your car?
Find your best offer from over 5,000+ dealers. It's that easy.
"We have talked a lot in the past about Jaguar's unique design heritage, which is clearly important to give the brand its authenticity. However, if just applied to a modern design language it will not be credible. Whatever we create has got to have integrity. 
"You start by looking at the past and see if anything is codifiable in a relevant, modern context. Ultimately it's about capturing the essence of your heritage, not a retrospective look and feel." 
So, it's clear that future Jaguars will acknowledge the past, but look to the future, as McGovern explains: "Jaguar cars of the past were of their time, they weren't looking back, they were looking forward.
"So, you consider the past, you observe the present, you imagine, then you plan and then you execute. At the moment, we're in the actual process of the reimagining. Words such as exuberance and drama come to mind. Think of that jaw-dropping moment when the E-Type was viewed for the first time."
Bolloré promised that it wouldn't be long before we get an idea of Jaguar's new look, while when we spoke with McGovern, he revealed his brief to his design team: 
"Think big. Dream. Don't feel constrained. And by the way, don't even think about the competition."
While the electric XJ has been confirmed as dead, the much-rumoured J-Pace large SUV will go the same way – it, too, was due to be built on the new MLA platform, now for Land Rover use only.
XJ and J-Pace were due to be built at Jaguar's Castle Bromwich factory. However, Land Rover models using MLA will be built in the UK at Solihull alongside Jaguars on their new platform, leaving Castle Bromwich likely to be repurposed for other uses.
With Bolloré confirming that no plants would be shut under the Reimagine plans, it could be that Jaguar Land Rover Special Vehicle Operations (SVO) moves to Castle Bromwich with Bolloré revealing big plans for SVO. "SVO is a real beauty," he said. "It's potential is huge. We will enhance its activity."
Click the gallery below for our list of the best electric cars on sale right now...