Jaguar I-Pace eTrophy: new electric racer driven
We get behind the wheel of the new Jaguar I-Pace eTrophy electric racing car ahead of the 2018-2019 series start this weekend
The Jaguar I-Pace is going racing. Starting in Riyadh, Saudi Arabia, on 15 December, the I-Pace eTrophy one-make series will see up to 20 race-prepared examples of the electric SUV battling for honours on city street tracks around the world, supporting the fifth season of the FIA Formula E electric championship.
The eTrophy is being billed as the first ever electric one-make series, as well as the first one-make series of any kind to take place on a global scale, with subsequent rounds happening in Mexico City, Hong Kong, Rome, Paris, Monaco, Berlin and New York in 2019.
• 2019 Formula E season preview
Ahead of the season starting, we sampled the new racer on Silverstone's compact Stowe Circuit, just after the drivers entered for the season took part in a familiarisation test at the venue.
From the outside, a huge rear wing, rear diffuser and front splitter, lower ride height and prominent cooling strakes on the front wheelarches set the racing I-Pace apart from its roadgoing brethren.
And once you're strapped in, the feel is very much of an old-school touring car or rally car, with some familiar remnants of the road car's dashboard controls left here and there, but the vast majority of production-car accoutrements stripped out to save weight. Having hit the start button, a 'ready to drive' message on the digital dashboard lets you know the car has activated, in place of the raucous engine roar that signals a combustion-powered racer has started up.
Before heading out of the garage, there are a few safety protocols to run through. A fuel fire is no longer a risk, of course, but an electric shock very much is. A series of small status lights dotted around the car lets mechanics know it's safe to work on when they're green, while there's an electrical cut-off switch on the dashboard to press in the event of an accident, so the car can be safely approached by marshals.
Once procedures are run through, it's time to hit the 'D' button, press the accelerator and glide silently down the pitlane. Initially, the absence of combustion-engine noise in this context is even more disconcerting than it is on the road. But you soon realise this lets you focus on braking points, turn-in and acceleration more easily than in any other racing car.
And the eTrophy is far from deathly silent; tackle a kerb aggressively or go off-line on to some 'marbles' and a cacophonous racket echoes around the near-empty interior. And when you hit the brakes, there's a piercing whine from the regenerative system, which is extremely good at scrubbing off speed.
Riding on brand-new (and cold) Michelin Pilot Super Sport road tyres, the I-Pace initially squirms around a bit, but grip becomes surer as the tyres warm up. It's still a car that rewards restraint and patience, though; the natural tendency is to understeer and, just like driving an indoor kart, it's all about being smooth, preserving momentum and not overdoing your braking, throttle or steering inputs.
Partnership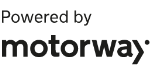 Need to sell your car?
Find your best offer from over 5,000+ dealers. It's that easy.
The electric-car 'party piece' of rapid acceleration from a standstill only really manifests itself when you're pulling out of the pits; once up to speed, loss of momentum is punished and you can't just drop it down a gear and floor the throttle to recover.
It'll be interesting to see which drivers adapt quickest to this style of driving, while still defending their position and avoiding the unforgiving concrete barriers that line Formula E's street circuits. A fascinating spectacle seems guaranteed when the season begins on 15 December.
Bryan Sellers: the racing driver's view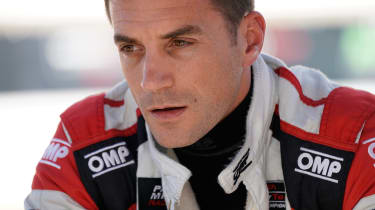 Along with Brit Katherine Legge, 36-year-old American driver Bryan Sellers will compete for US team Rahal Letterman Lanigan Racing in the I-Pace eTrophy. Describing what it's like to drive the car, the experienced sportscar racer said: "We're used to the noise, aggression and vibration of an internal-combustion engine, so it's almost like sensory deprivation!
"You have to re-learn what the car's telling you and how it feels. As this is based on a production car, you need to have a lot more finesse than with a pure racer; you have to be better with the timing of your footwork, the transition between the pedals.
"It's about figuring out how to brake late but not over-brake, how to release the brake and time the car rotating before making the throttle application.
"The differentials in other cars I race are very tuneable, so that transition from brake to accelerator isn't as important. What you find with an electric motor is that as soon as you get on the throttle, it induces some sort of imbalance in the car; you have to adapt to that and figure out the timing of it all."
Specs
| | |
| --- | --- |
| Model: | I-Pace eTrophy |
| Performance:  | 0-62mph in 4.5 seconds; max speed 121mph |
| Powertrain:  | 395bhp electric motor; 90kWh battery |
| Brakes:  | AP Racing with Bosch Motorsport ABS |
| Wheels & tyres: | 22-inch forged alloys with 265/35/22 Michelin Pilot Super Sport road tyres |
| Suspension:  | Modified knuckles and springs, increased spring rates at the front and rear |
Do you think the new Jaguar I-Pace eTrophy series will be a success? Let us know your thoughts below...