Voluntary recall issued for Jaguar I-Pace over brakes
Jaguar I-Pace's braking system may fall foul of regulatory compliance, but only if the regenerative system unexpectedly fails first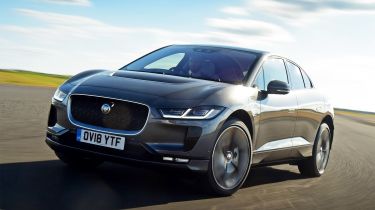 Jaguar has issued a voluntary recall for the all-electric I-Pace SUV, relating to the braking system featured on the brand's Tesla Model X rival.
A statement issued by Jaguar explains that there isn't a problem with the I-Pace in normal operation, hence the non-mandatory nature of the recall. Instead, Jaguar engineers have discovered that the I-Pace's brakes could fall foul of regulatory compliance, but only if the regenerative braking system equipped to recharge the model's battery were to unexpectedly fail.
The statement reads: "Through its internal Engineering testing, the company identified that in the unlikely event of an electrical regenerative brake system failure, affected vehicles do not meet the regulated standard for the time to transition brake force to the friction brake system.
"This means that the stopping distance may be potentially extended. A brake system software update will ensure that the vehicles meet the regulatory requirements.
"The modifications made to affected vehicles will be made free of charge and every effort will be made to minimise inconvenience to the customer during the short time required for the work to be carried out".
Jaguar has not issued any statement suggesting that a fault leading to regenerative brake system failure has been detected, or if any customer has reported this.
The voluntary recall affects "2019MY and certain 2020MY I-Pace vehicles," meaning cars built in 2018 and early 2019 are subject to it.
Though the I-Pace is capable of over-the-air software updates, the statement would suggest that this is not possible in this case. We'll update our story as we hear more.
Does the I-Pace's recall affect you? Let us know in the comments below...