Kia could expand 'GT' range
Kia are set to launch a range of high-performance models under the 'GT' brand if it proves a hit with buyers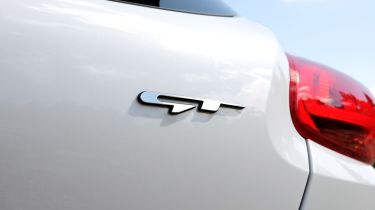 The Kia Pro_cee'd GT is not even on sale yet but Kia is already planning on expanding its line-up of high performance models if the first one proves to be a sales success.
Speaking to us during the UK launch of the new car, a source from within the company revealed to Auto Express: "We expect the five-door cee'd GT to be the best seller after it goes on sale next year as pro_cee'd only makes up about 15 per cent of total cee'd sales behind the SW."
Once that car does go on sale early in 2014 and if it turns out to be a hit with customers, than the next step forward will be to introduce the 'GT' brand and sporty treatment to other big-selling models in Kia's line-up.
"If everything goes well and it's received warmly then we could spread the GT badge, and maybe see a GT version of the Rio as well," our insider said. If it got the green light that car would go toe-to-toe with the likes of the new Ford Fiesta ST and Peugeot 208 GTi and although it probably would not reach the same level of power, if the pricing strategy mirrored the pro_cee'd GT than it could undercut them by at least £1,000.
We were told that expanding the GT badge around the range was more likely than Kia producing a more extreme and focussed version of the pro_cee'd GT at this stage - although we were told that there is room to increase the amount of performance from the new 1.6-litre turbo petrol engine beyond its current 201bhp output.
Kia freely admit that this move would be more about enhancing the perception of the brand and injecting desirability than shifting more cars - but if the pro_cee'd is anything to go by then Kia could soon be the start of a hot hatch dynasty to rival the heritage of Ford or Peugeot.