New Kia Rio could get Sporty GT version with 3cyl turbo power
Kia's new Rio supermini could get a hot Rio GT version with a 3-cylinder turbo engine according to engineering boss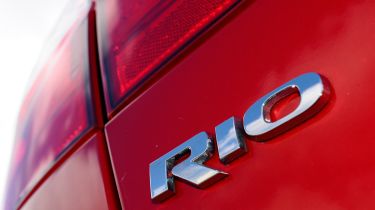 Kia's engineering boss Albert Biermann has expressed the firm's desire to build a hot version of the next Rio, using the brand's three-cylinder turbocharged engine.
Speaking at an event at Kia's R&D centre in Namyang, South Korea, Biermann told us: "We have a very good base with the Rio, and it would be interesting to have a sporty small car.
"We have a very nice three-cylinder turbo out there. I love this engine, it feels like a six-cylinder with the sound and vibration it delivers sometimes. I would love to make a crazy car with this engine."
It's not just about the engine however, as Biermann is enthusiastic about making it great fun to drive as well. "You have to have good precision and response from the car, and with the sound we are lucky with the three-cylinder turbo I think. But we haven't seriously pursued this idea yet," he said.
• Kia plans new hydrogen fuel cell car
With Biermann also heading up the new Hyundai N performance division, it would follow that a sporty Hyundai i20 N could also use the same powertrain, as the two cars share the same platform. If it did, the Hyundai version would be a more hardcore prospect than the Kia.
Biermann said: "Hyundai N is for cars ready for really intense track driving, high performance tyre, big brakes, more cooling and everything sharper. The cars get a whole high-performance treatment."
The new Kia Rio is due in 2017, but there are no concrete plans for the GT version yet - so we don't expect to see it for at least three years.
Do you like the idea of Kia and Hyundai getting in on the performance car act? Let us know in the comments...