Must have extras - 4x4s
The essential kit for 4x4s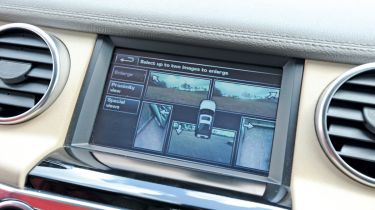 A lot of the technology that underpins the best 4x4s goes unseen. And while gadgets that control your speed on steep descents or stop you from rolling backwards when making hill starts are standard on most compact SUVs these days, there's still plenty of scope to add extra kit.
For instance, integrated towing kits are neat solutions if you regularly pull a trailer or caravan; you can even add rear view cameras on many larger models, to help you keep an eye on your load. These are especially useful to take the sting out of tricky parking manoeuvres.
On the subject of cameras, clever 'birds-eye' surround view systems allow you to see all the car's extremities, which will help to prevent you from damaging the bodywork on tight and unforgiving off-road tracks – and ensure there are no big repair bills.
Leather upholstery is a practical addition, as it boosts resale values and is incredibly durable, while automatic gearboxes are highly desirable, too. They make 4x4s easier to sell on and typically provide a smoother and more relaxing drive.
Don't spend on… Underbody protection: unless you plan to head off-road. Huge wheels and wide tyres: they spoil the ride and hamper rugged ability. Powered tailgates: they're costly and slow.
Our pick: Land Rover Discovery 4 XS (from £45,150)The Discovery 4 towers over off-roader rivals with its desirability, comfort and practicality. Choose the mid-range XS and you get loads of useful tech, too. Heated front seats, an eight-speed auto box with paddles, eight airbags, Hill Descent Control, a DAB radio, Bluetooth, touchscreen sat-nav and USB... the list goes on and on.