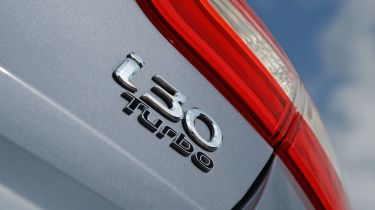 New Price: £29,205 - £46,660Average percentage retained: 67.5 per cent
Like the Porsche Cayenne and Audi Q3 that beat it in our list, the Range Rover Evoque is a premium SUV with an upmarket image, trendy looks and a practical interior. The Evoque is one of the most stylish SUVs on the market, however, and it sets itself apart from its rivals by being genuinely excellent off-road - even though most buyers won't take it anywhere near the rough stuff.
The Evoque is available in three- or five-door body styles and with front-wheel drive or four-wheel drive configurations - and it's the five-door that's the biggest winner when it comes to depreciation.