Range Rover Sport
If you can blow the budget, the Range Rover Sport is an incredible car both off and on-road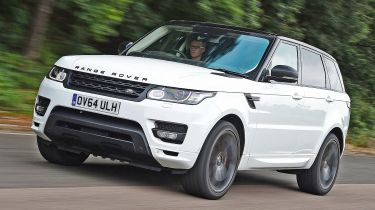 There are few cars as versatile as the Range Rover Sport. No vehicle can so effortlessly go from a muddy field to a black-tie gathering – yet the Range Rover Sport does it with aplomb, and this model can even do it while carrying seven passengers.
Unlike the larger Discovery, the two extra seats are only for occasional use – it's easy to see why Land Rover bills this is as 5+2 rather than a full seven-seater. Still, they make this all-purpose vehicle even more versatile than before – and passengers in the other five seats will be rolling in luxury, courtesy of the commanding driving position, big windows and luxurious interior.
The Range Rover Sport is unmatched in the class in terms of off-road ability – this is one sporty SUV that can really go off road, thanks to Land Rover's clever Terrain Response system. On road, it's truly superb for such a large car – the adaptive air suspension minimises body roll and provides masses of grip.
Of course, running costs aren't exactly low – even the range-topping Hybrid model will barely crest 45mpg in normal driving, and the standard 3.0-litre diesel is quoted at 40.4mpg. Driving spiritedly, you'll see that dip below 30mpg. If you can afford it, though, the high running costs are worth paying for such an accomplished car.
Best 7-seater cars to buy 2017