Range Rover Sport vs Audi Q7: 2022 twin test review
All-new Range Rover Sport meets Audi rival in a premium SUV rematch
Back in February, we pitched plug-in hybrid versions of the Audi Q8 and Range Rover Sport head to head. The clash revealed that the Audi had the better of its British rival in almost every area – in PHEV form, the Q8 proved to be more refined, a little quicker and it had better in-car tech. It was simply more polished, at least until you ventured off the beaten track. 
But nine months is a long time in the automotive world, and since then an all-new Range Rover Sport has been revealed. Land Rover reckons that the bigger model is smarter and even more luxurious than its predecessor. In other words, there's plenty to look into to see just how much better the latest version really is.
It seemed appropriate, then, to gauge just how far the brand has come by once again arranging a face-off against Audi's finest offering in the segment. This time, it's the turn of the Q7 – mechanically similar to the Q8, but with a more traditional (and practical) SUV shape – and we've foregone plug-in power for traditional diesels instead. 
Has Land Rover improved the Range Rover Sport enough for it to become a winner this time around? Or can Audi still prevail?
Range Rover Sport
| | |
| --- | --- |
| Model: | Range Rover Sport D300 Dynamic SE |
| Price: | £83,325 |
| Engine: | 3.0-litre 6cyl, 296bhp |
| 0-62mph: | 6.6 seconds |
| Test economy: | 27.8mpg/6.1mpl |
| CO2: | 198g/km |
| Annual road tax: | £520 |
There's plenty new to dive into with the latest Range Rover Sport, but are the changes enough to overcome the might of Audi? We're testing the new model against the Q7 in diesel form, and in D300 Dynamic SE trim the Range Rover Sport starts from £83,325. The car in our pictures is a V8 model.
Design & engineering
Land Rover believes that this third-generation Range Rover Sport is better than ever before. We'll find out over the coming pages whether or not it's succeeded on the second part, but it's certainly bigger than its predecessor; at almost five metres long, more than two metres wide (even with the mirrors folded) and 1.8 metres tall, it's enormous.
The design is a clear evolution of the old car's, and rather than reinventing its looks, the focus has been on refining the details. The door handles sit flush like the smaller Velar's, for example, and the door seals are integrated within the bodywork. The result is a much smoother, almost concept car-like appearance; one which certainly gives off the impression of luxury more convincingly than its rival here.
That continues inside, where the latest design looks and feels both hi-tech and sumptuous. There are lashings of leather on view, and even on the odd occasion that you do find some plastic, it tends to look and feel solid. There are some clever design touches here, too. The wireless charging tray, for example, is nestled neatly underneath the touchscreen, and most of the switchgear is logically laid out. Controls such as the column stalks feel very sturdy.
There is some room for improvement, however. Some testers found that the steering column didn't offer enough reach adjustment, and the digital dials are too reclined for all but the very tallest drivers.
Partnership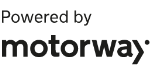 Need to sell your car?
Find your best offer from over 5,000+ dealers. It's that easy.
Under the skin the Sport has a variation of the Premium Lightweight Architecture used by the full-size Range Rover. That means there's an all- aluminium monocoque, and the ability to house a range of powertrains with varying degrees of electrification. In addition to a supercharged V8 and plug-in hybrid, there's also the D300 3.0-litre diesel that we're driving here. It produces 296bhp and a healthy 650Nm of torque. 
Driving
Ultimately, the Range Rover Sport is a 2.3-tonne, high-riding SUV, so calling it 'Sport' is optimistic. Still, the engineering team has done a solid job; it corners fairly competently, feeling stable and predictable. Push too hard, and the front end will wash wide, but always in a progressive way. 
Top-spec Autobiography versions of the Sport are available with a rear-wheel steering system, and it's a really useful feature. At low speeds it slashes the turning circle from 12.53 metres to just 10.95 metres – similar to many superminis. It means that, despite the car's dimensions, it's not quite as stressful to drive in built-up areas as you might think. 
At higher speeds, the system improves stability by turning the back wheels gently in the same direction as the fronts. However, the steering itself feels a little odd, and has a very strong self-centring effect around the straight-ahead that causes you to make regular corrections.
The six-cylinder engine is sweet, though. It's smooth, with only a subtle grumble when accelerating and it will take a keen ear to figure out that it's a diesel. It pulls strongly under load, and moves the Sport from 0-62mph in 6.6 seconds – not a bad achievement for such a heavy vehicle.
The eight-speed automatic gearbox shifts smoothly, but it feels lazy when moving away from a standstill. This means that you may try to compensate by applying more throttle than you need, causing the car to surge forward more quickly than intended. It's certainly a quirk that takes some getting used to.
Practicality
For a vehicle that's almost five metres long and 1.8 metres tall, it's no surprise to discover that the Range Rover Sport is fairly spacious. There's not quite as much room in the back as you might expect, though. The Audi, for example, offers just a little more head and kneeroom than its rival, although the Range Rover's rear quarters do feel more luxurious. 
At 657 litres, the Range Rover's boot is certainly vast, though. Unlike the Audi's, there's space below the floor for a spare wheel, too, which comes as standard. Fold the back seats down, and the overall volume grows to 1,860 litres.
Ownership
In our most recent Driver Power satisfaction survey, Land Rover finished 14th overall – a massive improvement over the previous year, when it ended up 23rd out of 29 manufacturers. Audi, on the other hand remained static at a lowly 22nd overall.
Both cars come with a three-year/60,000-mile warranty from new, although the Audi's three-year breakdown cover is more generous than the 12 months that Land Rover provides.
Running costs
Both of these high-priced SUVs have plenty of value to lose – but it's the Range Rover Sport that clings on to its original price more gamely. 
In the wider new-car market, retaining 69.7 per cent of the car's original value after three years and 36,000 miles is an impressive feat, but you'll still lose just over £25,000 in that time. The Audi maintains 55 per cent of its original cost, which means it'll lose almost £40,000 over the same period.
Tester's notes: "The Sport's auto high beams aren't good enough. You can see them adapting on the move, but it's clear that they still dazzle oncoming cars."
Audi Q7
| | |
| --- | --- |
| Model: | Audi Q7 50 TDI Vorsrpung |
| Price: | £86,795 |
| Engine: | 3.0-litre V6, 286bhp |
| 0-62mph: | 6.5 seconds |
| Test economy: | 33.0mpg/7.3mpl |
| CO2: | 221g/km |
| Annual road tax: | £520 |
The Q7 pictured here is in S line trim, although to align the Audi more neatly with the Range Rover Sport's asking price, we're testing the 50 TDI in top-level Vorsprung spec. At £86,975, it's slightly pricier than its rival, although there are few other options beyond paint to add.
Design & engineering
While the second-generation Audi Q7 arrived in 2015, a mid-life update in 2020 introduced revised looks and improved cabin tech to help boost its appeal. The Audi's exterior detailing looks a little busier than the Range Rover Sport's, but it's undoubtedly imposing. 
Inside, it's not busy as such, but somewhat clinical in this company. However, it's still a very clean and uncluttered design, and one which, following its facelift, doesn't really lag behind the Sport when it comes to tech, either. There are three large digital displays up front; two are touch-sensitive, with the lower 8.6-inch unit dedicated to the climate control functions. The driving position is great, although not quite as commanding as the Range Rover Sport's. Here, you peer above most traffic, but in its rival you're eye-level with van drivers.
The MLB architecture beneath the Q7's skin is shared with everything from the Volkswagen Touareg to the Bentley Bentayga and Lamborghini Urus, so the Audi certainly has the basics to compete with the best luxury SUVs around. As with the Range Rover Sport, air suspension is standard throughout the range, while this diesel model also comes with mild-hybrid tech to boost fuel efficiency. The engine itself is a 3.0-litre V6; producing 286bhp and 600Nm, it's 10bhp and 50Nm down on the Range Rover Sport's, but the Q7's 2,165kg kerbweight is also 150kg less.
Driving
With a slightly lower driving position than the Range Rover Sport's, the Q7 feels a little less like it's battling the laws of physics through the corners. Despite this, though, it doesn't feel any more agile, nor does the steering inspire as much confidence. Grip levels are fine, and the Audi turns through the corners neatly without being fun – although that's hardly the point for a car like this. 
Diesel is falling out of fashion as a power source for the latest production cars, but the six-cylinder unit in the Audi proves that it's still worth considering in large SUVs such as this. It helps the Q7 pip the Range Rover Sport from 0-62mph by one tenth of a second, at 6.5 seconds, and the power delivery is smooth, providing a constant surge throughout the rev range. It even sounds fairly tuneful by diesel standards, too, yet its voice subsides nicely when not under load. 
The eight-speed gearbox still needs a little help to overcome the car's mass when moving off, but it's not as lazy as the Range Rover's transmission. Audi's mild-hybrid tech works imperceptibly, too, with the engine cutting out and firing up again near-instantly when shuffling around town.
The steering is light, and our Vorsprung model's standard-fit four-wheel steering slashes the turning circle to a similar level to that of an A4, although it's still a larger diameter than the Range Rover Sport's.
Practicality
There's one key difference between the Range Rover Sport and the Audi Q7, because for this generation Land Rover is only offering the Sport as a five-seater. The Q7's two rearmost seats add another level of versatility, and are reasonable for adults over short journeys, while kids will be absolutely fine back there. 
Whether you use them or not, boot capacity is very generous in the Audi. In seven-seat mode, a 295-litre volume is roughly what you'd get in a typical supermini, while if you only need to hold five occupants, that number jumps to an enormous 770 litres. With just two seats in place – an easy process thanks to electrically folding chairs – cargo volume is a van-like 1,955 litres. There's a completely flat floor, too.
That it can offer this much storage space, and two seats more than the Range Rover Sport, yet still be more spacious in the middle row, is most impressive of all. If you want to use the sixth and seventh seats, those sitting ahead will need to sacrifice just a little space by sliding the seat forward, though. The centre seat is fairly firm, but it is individual, and it's still comfortable enough for an adult.
Cubby spaces aren't in short supply, with two large cup-holders in the centre console, a small bin just behind, plus a roomy glovebox and door bins.
Ownership
Back in 2019, the Q7 achieved a maximum five-star safety rating from Euro NCAP, with a strong 92 per cent score in the adult occupant protection category. Lane- departure warning and traffic-sign recognition are standard on all Q7s, while the Vorsprung also adds adaptive cruise control that uses navigation data to adjust its speed when approaching roundabouts and junctions to improve safety and boost efficiency.
NCAP results for the Range Rover Sport have just been released, and while its scores are mostly lower than the Audi's, it still earned a five-star overall rating.
Running costs
With so much weight to haul around, even capable diesel engines can't return spectacular economy figures in this pair. A return of 33.0mpg on test – and almost 40mpg seen on a motorway cruise – meant the Q7 gave a decent account of itself, especially when you consider that the Range Rover Sport only managed 27.8mpg. 
With diesel prices currently so high, those figures translate into costs of more than £5,200 for 20,000 miles of driving for the Audi, and another grand on top of that for the Range Rover Sport. Still, those figures can't offset the Audi's depreciation.
Tester's notes: 
"Fitting a child seat isn't an issue in the Audi Q7, because all six passenger seats come with Isofix mounting points."
Verdict
First place: Range Rover Sport
On a technical level, the Range Rover Sport is a huge hit for Land Rover. The fact that across the board – whether it be ride, handling, performance or refinement – this vast SUV manages to deliver so much sophistication is impossible not to admire. That it can do all this while remaining both peerless off road and sumptuous inside cements its place as one of the best luxury 4x4s on sale today.
Second place: Audi Q7
The Q7 deserves a huge amount of credit for the fact that, even after seven years on sale, it's still so accomplished in so many areas. It's almost as comfortable as the Range Rover Sport, it's better packaged inside and the Audi's diesel engine is very strong. It can't quite reach the same heights of refinement, though, nor does its cabin feel quite as special or as luxurious. 
Other options in this category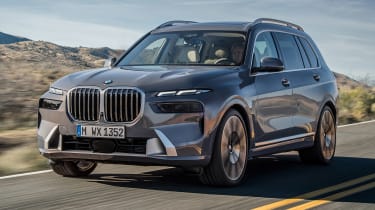 Price: £86,295 
Engine: 3.0-litre 6cyl diesel, 347bhp
While the Audi caters for seven passengers very well, the X7 is even more vast – all three rows can comfortably hold adults. It's superbly comfortable and relaxing to drive, and the recent facelift has introduced even better tech.
Porsche Cayenne Turbo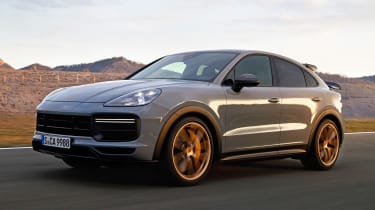 Price: £112,400 
Engine: 4.0-litre V8 petrol, 542bhp
If you really want sport from your SUV, then the Cayenne Turbo is still our top pick. Its handling and performance are incredible – 0-62mph takes just 4.1 seconds – but it can't match the Range Rover Sport when it comes to luxury or comfort.
Figures
| | | |
| --- | --- | --- |
|   | Range Rover Sport D300 Dynamic SE | Audi Q7 50 TDI Vorsprung |
| On the road price/total as tested | £83,325/£83,325 | £86,975/£87,725 |
| Residual value (after 3yrs/36,000) | £58,078/69.7% | £47,828/55.0% |
| Depreciation | £25,247 | £39,147 |
| Annual tax liability std/higher rate | £6,057/£12,114 | £6,485/£12,970 |
| Annual fuel cost (12k/20k miles) | £3,738/£6,230 | £3,149/£5,249 |
| Insurance group/quote/VED | 48/£3,617/£520 | 49/£1,526/£520 |
| Cost of 1st/2nd/3rd service | £637 (3 years) | £540 (2 years) |
|   |   |   |
| Length/wheelbase | 4,946/2,997mm | 5,063/2,994mm |
| Height/width | 1,820/2,043mm | 1,740/1,968mm |
| Engine | 6cyl in-line/2,997cc | V6/2,967cc |
| Peak power/revs | 296/4,000 bhp/rpm | 286/3,500 bhp/rpm |
| Peak torque/revs | 650/1,500 Nm/rpm | 600/2,250 Nm/rpm |
| Transmission | 8-spd auto/4WD | 8-spd auto/4WD |
| Fuel tank capacity/spare wheel | 80 litres/yes | 75 litres/repair kit |
| Boot capacity (7/5/2 seats) | N/A/647/1,860 litres | 295/770/1,955 litres |
| Kerbweight/payload/towing weight | 2,315/905/3,500kg | 2,165/850/3,500kg |
| Turning circle | 12.5 metres | 11.4 metres* |
| Basic warranty (miles)/recovery | 3yrs (60k)/1yr | 3yrs (60k)/3yrs |
| Driver Power manufacturer | 14th/N/A | 22nd/9th |
| NCAP: Adult/child/ped./assist/stars | 85/85/69/82/5 ('22) | 92/86/71/72/5 ('19) |
|   |   |   |
| 0-62mph/top speed | 6.6 secs/135mph | 6.5 secs/150mph |
| Test economy (mpg/mpl)/range | 27.8/6.1/489 miles | 33.0/7.3/544 miles |
| WLTP combined | 37.4mpg | 33.6mpg |
| WLTP combined | 8.2mpl | 7.4mpl |
| Actual/claimed CO2/tax bracket | 272/198g/km/37% | 229/221g/km/37% |
|   |   |   |
| Airbags/Isofix/park sensors/camera | Yes/yes/f&r/yes | Yes/yes/f&r/yes |
| Auto gearbox/lane-keep assist | Yes/yes | Yes/yes |
| Blind-spot assist/AEB | Yes/yes | Yes/yes |
| Climate control/adaptive cruise | Yes/yes | Yes/yes |
| Leather/heated seats | Yes/yes | Yes/yes |
| Metallic paint/LED lights | £895/yes | £750/yes |
| Keyless entry & go/powered tailgate | Yes/yes | Yes/yes |
| Sat-nav/digital dashboard | Yes/yes | Yes/yes |
| DAB radio/connected services | Yes/yes | Yes/yes |
| Wireless charge/CarPlay/Android Auto | Yes/yes/yes | Yes/yes/yes |
Now read our list of the best Luxury SUVs...