Audi Q8 55 TFSI e vs Range Rover Sport P400e: 2022 twin test review
Can plug-in hybrids fill the void left by diesel? We test PHEV versions of the Audi Q8 and Range Rover Sport to find out
Big SUVs have long relied on diesel engines for motive power. But with the popularity of the black pump waning – not to mention rising fuel costs – the days of the luxury diesel SUV are numbered. 
Electrification is coming, but these big, heavy machines have a lot of weight to haul around, even before a full-electric drivetrain has been added. As a compromise, many manufacturers are introducing plug-in hybrid drive to these cars instead.
The objective is to deliver the kind of effortless and refined performance that we're so accustomed to from a luxury SUV, but with running costs that can match, if not improve upon, what diesel can offer.
Here we've lined up two examples from the sector. The Audi Q8 TFSI e is the latest model to join the coupé-SUV line-up, and it boasts a V6 petrol engine to go with its electrical system. 
The Range Rover Sport is getting on a bit, but its big body means there's plenty of space to fit the P400e's hybrid system without compromising space. 
Both cars are closely matched on price and performance, but which one holds the most appeal?
Audi Q8
| | |
| --- | --- |
| Model: | Audi Q8 55 TFSI e quattro S line |
| Price: | £75,935 |
| Engine: | 3.0-litre V6 turbo/e-motor, 376bhp |
| 0-62mph: | 5.8 seconds |
| Electric-only range: | 28 miles |
| CO2: | 64g/km |
| Annual road tax: | £480 |
At the top of Audi's SUV range is the Q8, and the 'e' suffix at the end of the 55 TFSI e badge means that it uses a plug-in hybrid drivetrain. We're testing the S line model here, although the car in our pictures is the more powerful (but now-discontinued) 60 TFSI e Competition.
Design & engineering
With a big body and a relatively low roof line, the Audi Q8 is a chunky-yet-sporty looking luxury SUV. Under the skin, it shares its platform and running gear with the Q7, but the shallow angle of the Q8's tailgate means it puts style ahead of outright practicality.
The plug-in hybrid drivetrain is shared with the Q7, too. It comes with a 335bhp 3.0-litre V6 turbo petrol engine that's supplemented by a 134bhp electric motor for a total power output of 375bhp and 600Nm of torque. There's a 17.9kWh battery on board, too, which gives the Q8 a WLTP-tested, all-electric range of 28 miles. Of course, this will only be possible when it's fully charged, which can take as little as two and a half hours, courtesy of the car's 7.4kW charging system.
Thanks to the Q8's sheer size –it's nearly five metres long and two metres wide – there's plenty of space for the hybrid system. In fact, the electric motor is compact enough to fit in the same housing as the Tiptronic gearbox, so the only compromises are made in the boot, where the battery is located. As a result, the TFSI e has a 505-litre capacity, compared with 605 litres in the combustion-powered Q8. The only other clue to plug-in drive is the car's charging port, which is on the nearside rear wing, opposite the fuel filler.
Other than that, the Q8 is entirely conventional when compared with the rest of the range. Quattro four-wheel drive is standard, the eight-speed gearbox is the same, and the interior is identical. That means you get a plush cabin packed with technology, since the Q8 doesn't come in anything other than high specifications. Even the 'entry-level' S line model benefits from a Virtual Cockpit, large touchscreens, air suspension and three-zone climate control.
Partnership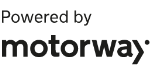 Need to sell your car?
Find your best offer from over 5,000+ dealers. It's that easy.
Driving
One thing that makes a hybrid drive system the perfect match for a luxury SUV is the refinement that's on offer. With a fully charged battery, the Q8 TFSI e will waft along in near silence at most speeds. The 134bhp electric motor has 400Nm of torque (only 50Nm less than the petrol engine) that's available from the instant you press the accelerator, which is more than enough to keep pace with urban traffic, while ensuring that the Q8 stays quiet.
There's an EV-only mode that means you can drive on electricity alone at speeds of up to 84mph, but we'd recommend switching to one of the hybrid settings well before then to make the most of the powertrain. When the engine does cut in, its V6 configuration means it's a lot smoother than the Range Rover Sport's four-cylinder set-up, although neither powertrain is especially noisy. 
The Q8 has a 0-62mph time of 5.8 seconds, and the assistance provided by the electric motor means there's linear acceleration and no let-up while the Tiptronic gearbox finds the next ratio. There are paddle shifters for manual control, but the car's electronics do a good enough job on their own.
The downside of hybrid drive is the extra weight that the system brings with it. The Q8 TFSI e is around 300kg heavier than the standard petrol V6 model, and that car wasn't especially nimble in the first place. There's plenty of grip, and the Q8 is keener to turn than the Range Rover Sport, but it's not a car that encourages you to hustle it along. Just go with the flow and enjoy the cabin comfort and smooth ride – even on the 22-inch wheels of our test car – and the Q8 TFSI e makes a lot of sense.
Practicality
If you're looking for a versatile large Audi SUV, then we'd recommend the Q7 TFSI e over the Q8. It has a bigger boot (albeit without the seven seats found in other Q7s) and you'll also save nearly £5k on a like-for-like basis. The Q8 is still practical, though, thanks to its sheer size, and there's plenty of space for five.
Back-seat passengers are well catered for, with separate climate controls from the front, USB sockets and a 40:20:40-split seat back that can be reclined at different angles. Legroom is good, and the sloping roof isn't to the detriment of headroom, either.
Ownership
The Audi Q8 is a relatively niche luxury  SUV, but Euro NCAP tested it in 2019, when it earned a five-star safety rating. As you'd expect from a premium SUV, there's a long list of active and passive safety kit on board. Nine airbags, forward collision alert and lane-departure warning are all included, while front and rear parking sensors and a rear camera help with low-speed manoeuvres.
The Range Rover Sport has never been tested by Euro NCAP, but the platform-sharing Range Rover earned a five-star score in 2012. That's not comparable with the Q8's score, though, because Euro NCAP's ratings are only valid for six years. However, the Brit SUV still has a long list of standard safety kit, so it should be a strong performer.
Running costs
Where plug-in SUVs come into their own is on tax costs. Thanks to the Audi Q8 55 TFSI e S line's lower list price and emissions, it's £864 cheaper than the Range Rover Sport for high-rate taxpayers to run it as a company car. It also costs £5,130 less than the standard Q8 petrol for those business users.
Fuel economy figures for these two cars will largely depend on where you drive, for how long and how much battery you use, but the Q8 seemed pretty efficient. The WLTP claim of 100.9mpg should be achievable, even with some faster motorway driving.
Testers' notes
"If you like the look of the 60 TFSI e Competition model pictured, the 22-inch wheels and black styling are available on the 55 TFSI e Black Edition."
Range Rover Sport
| | |
| --- | --- |
| Model: | Range Rover Sport P400e HSE Silver |
| Price: | £75,495 |
| Engine: | 2.0-litre 4cyl turbo/e-motor, 398bhp |
| 0-62mph: | 5.9 seconds |
| Electric-only range: | 25 miles |
| CO2: | 75g/km |
| Annual road tax: | £480 |
Land Rover offers its P400e plug-in hybrid drive system in a variety of models, but it's the Range Rover Sport that is the closest match to the Audi Q8 on price. We're testing the HSE Silver, an edition that adds extra kit to the HSE model pictured. It undercuts the Q8 55 TFSI e S line by £440.
Design & engineering
In the past, it wasn't unheard of for a car to have a production run spanning almost a decade, but these days it's a rarity. The Range Rover Sport has achieved such longevity courtesy of annual revisions and updates from Land Rover that have maintained its customer appeal: even at this point in its life cycle, the Range Rover Sport is still one of the firm's best-selling models.
The basic formula has remained unchanged, with air suspension, permanent four-wheel drive – controlled by Land Rover's excellent Terrain Response system – and an imposing aluminium body. It's not very sporty when compared with the Q8, but it still has a striking appearance.
Land Rover's plug-in hybrid powertrain comprises a 296bhp four-cylinder petrol engine and a 141bhp electric motor for a combined output of 398bhp, while a 13kWh battery, nearly 5kW smaller than the Audi's, is mounted under the boot floor. Land Rover quotes an electric range of 25 miles for the P400e, although we saw an Audi-matching 28 miles of EV range on our test car after one full charge of the battery. This takes as little as two and three-quarter hours, due to the Range Rover Sport's slightly slower 7kW on-board charging tech.
The HSE-spec car in our pictures has been replaced by HSE Silver trim, which adds to an already-long list of kit. This includes a panoramic glass roof, diamond-turned 21-inch wheels, dark chrome exterior trim, a cooler in the central armrest bin and a Meridian Surround Sound System stereo.
Driving
While there's aluminium in the Range Rover Sport's construction, it's far from being a lightweight machine. At more than 2.5 tonnes, the P400e is 250kg heavier than the pure-petrol P400, and it's over 100kg up on the Q8 tested here. So despite having a slight power advantage over the Audi, the Range Rover Sport was slower from 0-62mph than the Audi, albeit by only 0.1 seconds, at 5.9 seconds. That's still pretty rapid for such a large machine, though.
As with the Q8, the Range Rover Sport's electric motor is housed in line with the transmission, and it helps to smooth out the car's acceleration. There is a bit more jerkiness to be felt when the system switches between electric and petrol power, though. 
But just like with the Audi, smoothness is the overriding trait of the Range Rover Sport's character. The air suspension manages to iron out almost every imperfection in the road, with potholes heard, but barely felt when those large wheels hit them. Road and wind noise are kept to a minimum, too, and the car is very quiet most of the time.
One concession to the Sport in the car's name is a Dynamic setting for the Terrain Response system. This firms up the damping, adds weight to the steering and sharpens throttle response, but it's out of character with the rest of the car. The firmer ride simply means the Range Rover Sport is more unsettled over bumps, but there's no pay-off in terms of poised handling.
Practicality
A taller and wider body should help the Range Rover Sport offer more space than the Audi, but that's not the case. Passengers up front are well catered for, with comfortable seats and plenty of adjustment, but the arrangement in the rear is best suited to two occupants rather than three. The middle seat is high and narrow, and there's not as much foot space.
At least access is good. The Range Rover Sport's air suspension lowers by 50mm all round, so you don't have to scramble to get on board. The Audi has air suspension as well, but the set-up only lowers at the rear, and by a smaller amount.
Storage is pretty good in the Range Rover Sport. There's a twin glovebox and a large centre armrest cubby that's refrigerated in HSE Silver trim. A powered tailgate is standard, and there's a square boot with thick carpet, four sturdy hooks in the sides and six lashing eyes, although the floor itself is quite high.
Ownership
While running a Range Rover Sport should be simple enough, the dealer experience might be a let down. According to the Driver Power ownership survey, the level of customer service from Land Rover dealers is disappointing, with the firm's franchises placing 21st and last in our most recent poll. However, Audi finished 18th in the same table, so neither maker is doing particularly well in terms of customer service.
Running costs
Rock-solid residual values of 63.9 per cent for the Range Rover Sport tested here are among the best of any car for sale today. That kind of figure is usually the reserve of brand-new models, so it's all the more impressive when you consider how long the Range Rover Sport has been around. It makes the Q8's 52.8 per cent rating look poor, when in reality it's still pretty decent.
These cars deliver lower fuel and tax costs than their petrol counterparts, but they are still expensive to run in other respects. Insurance costs are one area where the Range Rover Sport is at a disadvantage. The AA quoted us a figure of £2,212 for 12 months of cover for our example driver, compared with a quote of £1,138 for the Q8. A range of factors have an effect on these quotes, but Range Rovers have been a notable theft risk in recent years. To help allay fears, Land Rover offers a complimentary 12-month subscription to Secure Tracker Pro vehicle monitoring. This can be extended to match the three-year warranty for £210.
Testers' notes
"Fitting the plug-in hybrid running gear in the Range Rover Sport means that, unlike other models in the line-up, there's no seven-seat option here."
Verdict
First place: Audi Q8 
It's a close-run thing, but the Q8 TFSI e takes victory here, and it's arguably the best model in Audi's coupé-SUV line-up, too. It's packed with tech, has acres of space – despite the sporty-looking body – and it delivers first-class comfort to match the Range Rover Sport, but with a hybrid system that is integrated more smoothly. The EV range isn't the longest in the class, but there's plenty to play with.
Second place: Range Rover Sport
You wouldn't regret buying a Range Rover Sport, because it's a hugely comfortable and refined SUV. It's just that the Q8 manages to do everything a little bit better. Back-seat space isn't as good as you might expect from such a large car, while the hybrid system isn't quite as smooth as it could be. Factor in some higher running costs, and it's a runner-up here.
Also consider...
New: Jaguar I-Pace EV400 HSE
Price: £74,445 
Power: 90kWh/e-motor, 395bhp
Land Rover's sister firm Jaguar went full-electric with the I-Pace SUV, but the tech was never carried over. The I-Pace is still an excellent EV, and offers great handling and performance to go with a refined drive and up to 292 miles of electric range.
Used: Tesla Model X 100D
Price: £74,780 
Power: 100kWh/2xmotor, 602bhp
The Model X is still the benchmark for electric SUVs in terms of EV range, technology and performance. There's a 0-60mph time of 5.0 seconds and a range of up to 351 miles, while seven seats are available. It can match these rivals for comfort, too.
Figures
| | | |
| --- | --- | --- |
|   | Audi Q8 55 TFSI e quattro S line | Range Rover Sport P400e HSE Silver |
| On the road price/total as tested | £75,935/£75,935 | £75,495/£75,495 |
| Residual value (after 3yrs/36,000) | £40,094/52.8% | £48,241/63.9% |
| Depreciation | £35,841 | £27,254 |
| Annual tax liability std/higher rate | £2,428/£4,855 | £2,859/£5,719 |
| Insurance group/quote/VED | 48/£1,138/£480 | 44/£2,212/£480 |
| Cost of 1st/2nd/3rd service | £629 (2 services) | £2,238 (3 services) |
| Length/wheelbase | 4,986/2,995mm | 4,879/2,923mm |
| Height/width | 1,705/1,995mm | 1,803/2,073mm |
| Powertrain | V6, 2,995cc/e-motor | 4cyl, 1,997cc/e-motor |
| Peak power/revs | 376/5,300 bhp/rpm | 398/5,500 bhp/rpm |
| Peak torque/revs | 600/1,340 Nm/rpm | 640/1,500 Nm/rpm |
| Electric motor power/torque | 134/400 bhp/Nm | 141/275 bhp/Nm |
| Battery size | 17.9kWh | 13kWh |
| Transmission | 8-spd auto/4WD | 8-spd auto/4WD |
| Fuel tank capacity/spare wheel | 75 litres/repair kit | 91 litres/repair kit |
| Boot capacity (seats up/down) | 505/1,625 litres | 623/1,463 litres |
| Kerbweight/payload/towing weight | 2,430/615/2,800kg | 2,539/661/2,500kg |
| Turning circle | 13.3 metres | 12.4 metres |
| Basic warranty (miles)/recovery | 3yrs (60,000)/1yr | 3yrs (unlimited)/3yrs |
| Driver Power manufacturer/dealer pos | 23rd/18th | 22nd/21st |
| NCAP: Adult/child/ped./assist/stars | 93/87/71/73/5 ('19) | N/A |
| 0-62mph/top speed | 5.8 secs/149mph | 5.9 secs/137mph |
| WLTP combined | 97.4-100.9mpg | 73.0-88.3mpg |
| WLTP combined | 21.4-22.2mpl | 16.1-19.4mpl |
| Claimed EV range | 28 miles | 25 miles |
| Charge time (7kW) | 2.5 hours | 2.75 hours |
| Claimed CO2/tax bracket | 64g/km/16% | 75g/km/19% |
| Airbags/Isofix/park sensors/camera | Nine/yes/yes/yes | Six/yes/yes/yes |
| Air suspension/lane/blindspot/AEB | Yes/yes/£1,950*/yes | Yes/yes/£520*/yes |
| Climate control/cruise control | Three-zone/yes | Two-zone/yes |
| Leather/heated seats | Yes/yes | Yes/front & rear |
| Metallic paint/LED lights | £750/yes | £895/yes |
| Keyless entry & go/power tailgate | Yes/yes | Yes/yes |
| Sat-nav/digi dash/DAB/live services | Yes/yes/yes/yes | Yes/yes/yes/yes |
| Wireless charge/CarPlay/Android Auto | No/yes/yes | £541/yes/yes |