Range Rover could move further upmarket
Range Rover could move more upmarket to compete with a Bentley SUV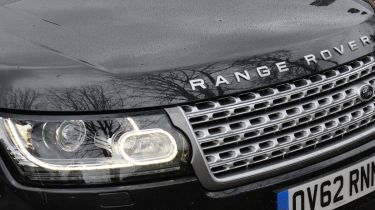 Land Rover has dropped its biggest hint yet that it is ready to take the Range Rover way upmarket to counter the challenge of a new Bentley SUV.
The Bentley EXP9 F concept car was revealed at the Geneva Motor Show in 2012, and a heavily revised production model is expected to hit the market by 2015, with a price tag that could be in the region of 200,000 Euros (£174,000).
Land Rover brand director John Edwards told Auto Express that the company is monitoring events closely.
He explained: "We have a chessboard approach to the market. We look at where we are and see if we can go left, right, up or down to expand. So, for example in terms of looking up, does the fact Bentley is doing an SUV present us with an opportunity? I think it does.
"The Range Rover is a phenomenal car and I think there is the potential to move it further upmarket.
"On the previous version we did an Ultimate Edition, which cost £125,000, and only originally planned to do 200. In the end we sold 600-700.
"On the current model, the Supercharged Autobiography is £99,000 and extras can push that up to £110k or £120k.
"There is a healthy demand overseas," continued Edwards. "Our research shows us that we have a lot of very wealthy customers who have a fleet of cars – Astons, Bentleys etc - but for 99 per cent of them, if you ask them which car they would keep if they could only have one, they always say the Range Rover.
"I used to think there was a ceiling price of £100k for a Range Rover. But now, while there obviously still is a ceiling price, we are a long way from that ceiling."
With the Bentley possibly featuring a W12 engine, making the Range Rover more powerful is an option, but sources suggest this is unlikely as the company feels a 5.1 second time for 0-60mph is perfectly adequate for a car of the Range Rover's bulk.
And Edwards said: "Power is one thing we'd look at but adding more personalisation and individuality presents a bigger opportunity."
Edwards also outlined what he would expect a baby Land Rover to deliver if the brand was to proceed with model smaller than the Range Rover Evoque.
He said: "It would need to be tough, durable and robust and capable of living in an urban environment in an emerging city like, for example, Lagos."