Ultra-luxurious £200k Range Rover on the way
More expensive Range Rover would take on new challengers from Bentley and Rolls-Royce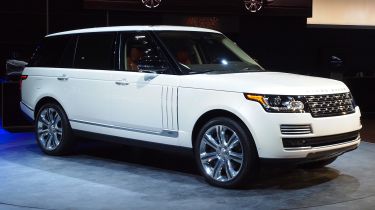 A £200k Range Rover is on the way as Jaguar Land Rover prepares to take on Bentley's luxury new Bentayga SUV.
JLR's Special Vehicle Operations managing director John Edwards revealed the plans to Auto Express, fuelling speculation that a new ultra-luxurious version created by the division will become the ultimate Range Rover.
"I've never been worried about the Bentley threat – I have always thought it brings an opportunity to grow the segment," explained Edwards.
"It recognises we have created a segment and it is flattery that Bentley and Rolls-Royce soon want to join in. If you look at what we have done to Range Rover over the last five years, we have stretched the breadth of the product, the commercial footprint.
"Five years ago we knew we could stretch it, but I am not sure we knew how far and we have surpassed our expectations. So I think it could stretch a bit further."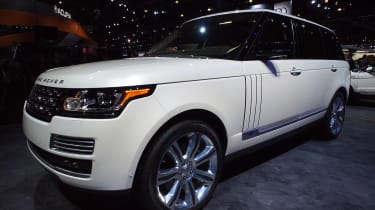 The current maximum price for a Range Rover is £164,600 for a long-wheelbase SV12 Autobiography. The Bentayga's prices start at £160,200.
"Our ceiling price is certainly higher than £160,000," said Edwards. "It will definitely go further. Range Rover is the original luxury SUV and everyone accepts that."
Asked specifically if it could reach £200,000 Edwards continued; "Yes, I think it could." But with this kind of figure potentially venturing into Rolls-Royce Cullinan territory, he added: "The important thing about Range Rover is that it is anchored in a two-digit number [sub-£100,000], and it needs to remain that way.
"The strength of the Range Rover is that you can still get a £75,000 entry car and I don't think we want to leave that behind."
The ultimate Range Rover will offer more personalisation than ever before, with bespoke paint jobs and tailored interiors, and is likely to be available next year.
Read all the latest news from the Frankfurt Motor Show here.