Safest electric and executive car: Mercedes EQS
The Mercedes EQS is a double achiever - it's not only Euro NCAP's safest electric car but its the safest executive car, too.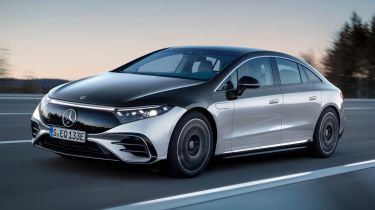 The Mercedes EQS has not only had to compete with the might of the Tesla Model S during its relatively short time within the growing electric executive car market, but it has also been expected to live up to the very high standards set by its petrol-powered flagship sister model, the S-Class.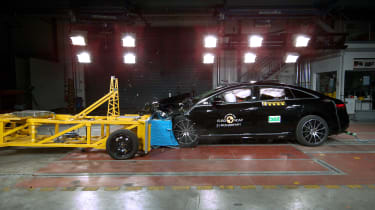 Fortunately for Mercedes, they have certainly done an excellent job in proving the EQS's ability when it comes to safety. It was not only ranked as Euro NCAP's safest electric car of 2021, but it was also the safest executive car, too.
Adult occupant safety scored a whopping 96% thanks to the structural protection of the passenger compartment, as well as a multitude of airbags and the multi-collision braking system.
Child occupant safety also scored an impressive 91%. The safety assist score was notably lower at just 80%, this was partly due to some of the more advanced safety features only being available as options. Vulnerable-road-user safety scored a respectable 76%, with the EQS's 'Active Bonnet' proving to be particularly effective at protecting a struck pedestrian.
Safest hybrid and electric cars - previous winners
Safest executive car - previous winners