New Lotus Elise arrives with lightweight 'Sprint' edition
Lotus Elise updated for 2017 with a revised look and a new lightweight model reviving the Sprint nameplate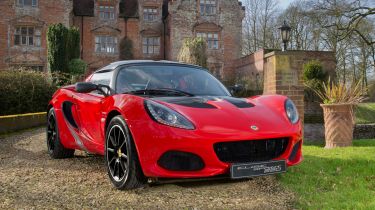 Lotus has revealed a refreshed Elise for 2017, with a new lightweight variant of its sports car headlining the updated range that will go on sale this spring.
Called the Elise Sprint – reviving the 'Sprint' name of old - it features a host of weight saving measures to trim mass to 798kg without fluids – 26kg lighter than standard versions of the updated car. It sits above Elise Sport models and below the Elise 250 Cup in the range.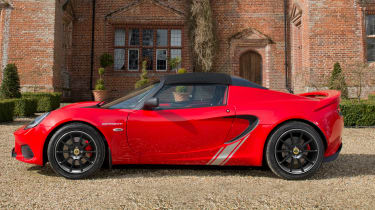 Weight is saved through the use of a new lithium-ion battery, carbon racing seats and new lightweight alloy wheels, while the engine cover and roll hoops are made from carbon-fibre. A polycarbonate rear screen is included too.
• Best sports cars on sale 2017
With the weight saving parts in place, the regular 1.6-litre 134bhp car manages 0-60mph in 5.9 seconds, while the more potent Sprint 220 with its 217bhp 1.8-litre engine does the dash in 4.1 seconds. The Sprint is marked out with unique design tweaks, including a matte black rear fascia, black wheels, subtle side stripes and Sprint badging.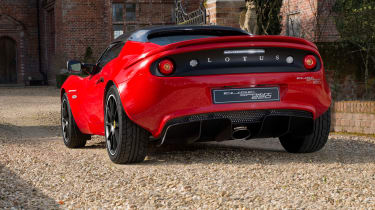 Alongside the new model, the rest of the Elise range has been updated and is now 10kg lighter than before. There's a redesigned front apron with larger radiator grilles and revised rear lights. New aerodynamic elements are hidden away underneath the car, too.
In the cockpit, the gearstick is now housed in an open-gate mesh. The Elise also gets a revised centre console and new graphics on the instrument panel. Prices will start at £32,300, with the lightweight Sprint model coming in from £37,300. The Elise Cup 250 will start from £47,400.
What do you think of the new Lotus Elise Sprint? Let us know in the comments.