McLaren cuts a quarter of its workforce
Supercar maker announces 1,200 redundancies in light of motorsport cancellations and wider coronavirus impact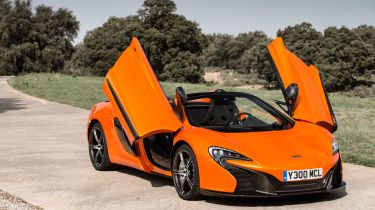 McLaren is to make 1,200 staff redundant, shedding a quarter of its workforce "to ensure its long-term future success." The move comes as the Covid 19 pandemic impacts sales across all echelons of the industry, while McLaren has also been hit by many F1 races being cancelled or postponed, and a revised calendar of behind-closed-doors events still yet to be agreed.
The Woking-based company said redundancies would follow a consultation period, and will come from its Applied, Automotive and Racing businesses, with back-office and support roles also impacted. 
McLaren's executive chairman, Paul Walsh, said: "We deeply regret the impact that this restructure will have on all our people, but especially those whose jobs may be affected." Walsh added the firm had "worked hard to avoid" redundancies, but McLaren had "no choice" but to make the layoffs, which follow a series of "dramatic cost-saving measures across all areas of the business."
Even before coronavirus hit, the automotive sector was going through significant changes. Nissan confirmed 12,500 layoffs globally last summer, with Jaguar confirming 4,500 redundancies at the start of last year, and Ford shedding 12,000 European roles. 
McLaren's redundancies follow weeks of uncertainty and instability, with factories shutting down and dealerships closed. Lockdown measures are now beginning to ease - plants are restarting and dealers can reopen their doors again from 1 June - but the disruption to the economy was evident in April's new-car registrations, which were down 97.3 per cent, to trace levels. 
Find out how you can still buy a car in the lockdown here...