Vespa GTS review
A stylish full-metal bodied scooter. The Vespa GTS is great around town but has enough oomph and comfort for those longer trips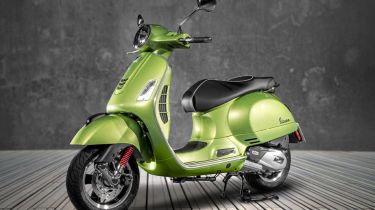 There's a lot to like about the Vespa GTS but it's by no means perfect. The stylish image makes it a magnet for thieves and corrosion can become an issue if you don't care for it properly. On the plus side, it's otherwise robust, looks good, performs well and holds its value. If you need a good looking, relatively quick scooter and you don't mind paying for the Vespa name, you could do a whole lot worse.
Pros:
• Looks
• Pedigree
• Accessories
• Comfort
Cons:
• Price
• Long term corrosion
Launched in 2005 as a 250cc machine the Vespa GTS replaced the existing four-stroke Vespa GT 125/200. The 250 was the largest capacity scooter to carry the Vespa badge but was soon updated to the GTS 300 (actually 278cc), the GTS 125 was and still is part of the GTS family.
The GTS quickly caught on among rally-going scooterists. An 80mph reliable and economical scooter with styling not too dissimilar from the earlier geared Vespa PX was always going to become popular with riders looking for a machine to visit far-off seaside towns for a weekend of fun.
The GTS also became popular with commuters looking for a bit of style on their morning journey. Aesthetically the latest Euro 4 machines are sharper looking and new colour options have been introduced, including metallic satin yellow and metallic green.
As well as coming with modern liquid-cooled eco-friendly engines, ABS and ASR (traction control) as standard, the GTS also comes in a choice of ABS, Super ABS, SuperSport ABS and Touring ABS options. With colours, finishes and accessories being the thing that separates them, as well as price.
Engine, transmission and brakes – 4.3/5
The engine isn't over powerful but it delivers its claimed 22bhp (more like 17bhp at the rear wheel) in a linear fashion, you'll not lose many traffic light Grand Prix's on a GTS. Top speed for the 300 is a GPS verified 82mph and it'll happily cruise at 70 plus all day long. This is a scooter that can easily endure 300-plus mile days, even fully loaded, without breaking sweat.
Being an auto there's not much to worry about with the transmission as long as you stick to service schedules (a belt lasts 15,000km) you'll have very few problems.
The GTS has a 200mm single disc, front and rear. Braking power is pretty good, with plenty of feel at the levers and the Bosch ABS on post 2015 models works very well without interfering too much in your enjoyment.
Performance, ride and handling 4.1/5
If all day long, 70-75mph riding in near perfect comfort, for both rider and passenger are what you're looking for the Vespa GTS is well worth a try. It's a respectably quick machine that can cover decent distances and you can have a bit of fun with it as well.
It stops and handles neatly, twin rear suspension is adjustable for preload and the single front shock is up to the job (aftermarket suspension is also available with Malossi being the shockers of choice) for most riders. Get a GTS out on the twisties and you can have some serious fun, it's quick enough without bringing your licence under threat.
MPG, running costs and reliability – 4/5
Like any scooter the Vespa GTS can be very economical… if you keep your right hand under control. It holds 9.5 litres of fuel and is theoretically capable of covering 130 miles before the red light begins flashing. In the real world, you'll want to be looking for fuel at 90 miles and it's possible to drain a tank at motorway speeds in just over an hour. If you ride with the express aim of saving the planet, 60-70mpg is achievable.
Partnership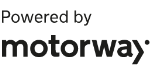 Need to sell your car?
Find your best offer from over 5,000+ dealers. It's that easy.
This is a metal-bodied scooter, so corrosion can be a problem if you don't look after it. Other annoyances are the troublesome standard exhaust gasket; they can disintegrate in as little as 3,000 miles (an aftermarket exhaust system cures the problem).
Servicing is every 3,000 miles and you can expect to pay around £80 at a main dealer for an interim service. Replacing a belt and rollers is likely to set you back around £140 but it only needs doing every 15,000kms. Reliability isn't really an issue and most owners won't need to do anything other than check the oil between services.
One of the worst things about the Vespa GTS is its reputation as the 'must steal' scooter of choice in urban areas. A problem that, according to specialist scooter insurer Lexham Insurance, means "We are seeing less insurers/brokers wanting to insure in inner cities, in particular London, especially if the clients don't have a garage."
The issue isn't specific to just the GTS but it's something for buyers to be aware of. The police and manufacturers really should get on top of it before riders are priced out. Insurance groups differ from company to company but a GTS 300 is around group 7.
Design, practicality and build quality – 4.6/5
With built-in storage beneath the comfortable seat, a USB point within the glovebox and the option to add as many accessories, racks and screens as you like, it's certainly a versatile scooter. As with any automatic scooter, the GTS is a doddle to ride, just jump on, twist and go. You'll find yourself nipping everywhere on one. They're convenient, practical and easy to ride.
Build quality is good but as mentioned earlier the metal construction and Italian disregard for corrosion protection means it's vulnerable to a British winter. Prevention is better than cure so protect it from new. If buying used, have a good look around the front end and under the floor and around the rear light.
Key specs and dimensions
 

Model

 

 

Vespa GTS 300 (125)

 

 

Price

 

 

£5299-5499 (£4799-£5,000)

 

 

Engine

 

 

278cc (124.7cc) liquid-cooled, fuel injected four-stroke, single

 

 

BHP

 

 

22bhp (12.069bhp)

 

 

Torque

 

 

22.3nm @7500rpm (11.1nm @6750rpm)

 

 

Top speed

 

 

82mph (70mph)

 

 

Weight

 

 

148kg (145kg)

 

 

Seat height

 

 

790mm

 

 

Suspension

 

 

Front hydraulic fork with shock absorber/twin rear shocks

 

 

Brakes

 

 

Front and rear 220mm discs with ABS

 

 

Fuel capacity

 

 

9.5 (9.2)