Cost of car insurance falls by highest rate in six years
Data from price comparison website shows 14 per cent decrease in cost of insurance cover, with average policy coming in at £538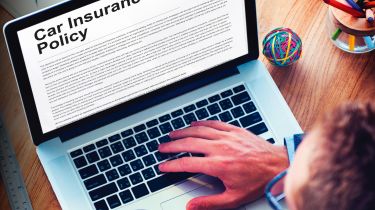 The cost of car insurance quotes has fallen by 14 per cent over the last year, the sharpest drop ever recorded by one price comparison site.
While the figures relate to car insurance quotes rather than policies actually taken out, they are based on 6 million motorists, and show drivers are being quoted £87 less for an annual comprehensive policy now compared with 12 months ago. The average motorist is quoted £538 for a policy, with cover for men coming in at £574 on average, and women quoted £477.
The data comes from comparison site Confused, which also commissioned a survey of 2,000 adults that found a 43 per cent drop in mileage over the same period. Some insurance companies have offered payment holidays or goodwill-gesture payments of around £25 to reflect falling mileages.
The UK's insurance industry is the fourth largest in the world, managing £1.8 trillion of investments, according to the Association of British Insurers. But it is also not without criticism. The practice of 'loyalty pricing' - where policies are automatically renewed, often at a significantly higher rate - is being investigated by the Financial Conduct Authority. The FCA is concerned vulnerable customers - such as older people without easy access to or familiarity with computers - are being exploited, with insurers making an estimated £1.2bn a year from auto-renewing customers.
Confused's data shows 48 per cent of drivers stick with their current insurer despite price rises when renewing. The company's chief executive, Louise O'Shea, said "it only seems right that our car insurance costs are cheaper" to reflect the reduction in driving most motorists had experienced, but she warned: "these lower prices are only benefiting those who shop around."
Which are the best car insurance companies? Our Driver Power survey ranks the top ten...